Electric vans available in the UK
Our round up of the latest electric vans
With the benefits of electric vans becoming increasingly clear, it's no wonder they're becoming more popular.
We take a look at some of the latest models on the market, and others that are coming soon.
Nissan electric van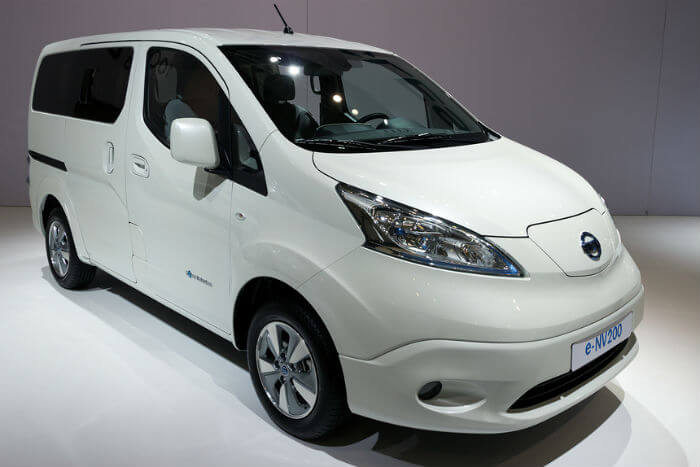 The E-NV200 Electric Van was the best-selling electric van in Europe in 2016 and 2017. It's clear that Nissan has a very strong affiliation with electric cars after the popularity of the Leaf.

Nissan mentions that the quietness of the E-NV200 will assist with early morning deliveries in residential areas, or indoors, without causing a disturbance.

Not only does it have a range of 108 Km, It also has plenty of space, 4.2 m3 to be exact. According to the Nissan website, this is enough to hold two euro pallets, or cargo weighing up to 770 kg. Loading this cargo is easy too, with wide opening rear doors and sliding side doors.

The hill start assist and the single shift transmission are all great points that aim to reduce driver fatigue.
Renault electric van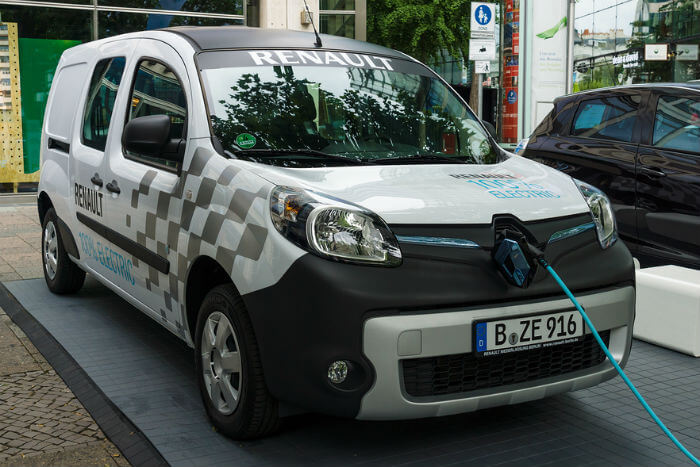 The Kangoo Z.E. 33 has a 170 mile range, and an upgraded battery pack which makes it more efficient than the previous model.

The van comes with a real time range calculator so you know exactly how much energy you're consuming or recovering.

Although it's a positive for driver comfort, a criticism of an electric vehicle is its silence.

The Kangoo has an alert that warns pedestrians of its presence which activates between 0.6 mph and 18.6 mph. This function is especially useful in the city.
Citroen electric van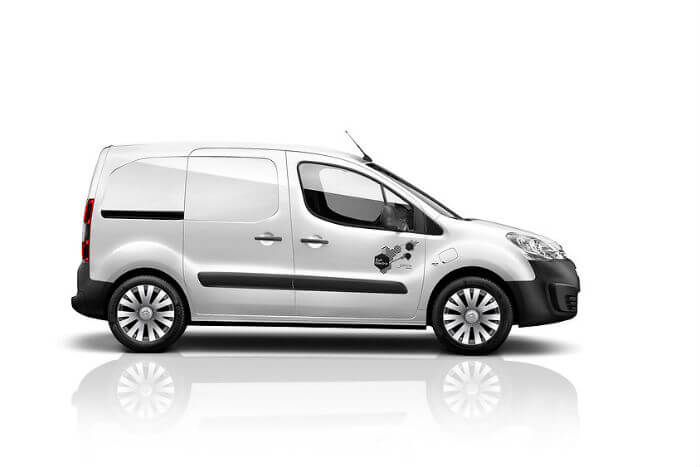 Citroen seems to know the van industry as their regular Berlingo has been one of the market leaders. An upside of the Berlingo Electric is that the battery is included in the price which helps for budgeting.

It also boasts comfort with air conditioning, electric doors, mirrors and windows. The cabin is also very spacious with Bluetooth and a CD/MP3 player.

The load capacity is up to 4.1 m3 and has a load length of between 1.8 m and 2.05 m with a payload of up to 636 kg.

Another handy feature of the Berlingo is that the front passenger seat folds flat, which increases the load length to a maximum of 4.4 m. The middle seat in the front folds down to create a desk. Great for any last minute paperwork.
Iveco electric van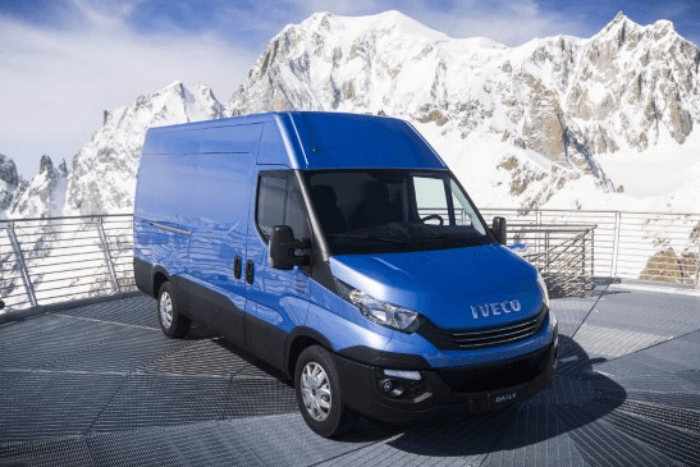 The Iveco Daily Electric has a fast charging mode which takes only two hours to reach full capacity.

The battery is an excellent feature of the Iveco. As well as the fast charging mode, it has an extended range of 280 km (New European Driving Cycle). The battery is optimised for all weather conditions. So no more reduced battery life in cold weather.

And due to new battery technology the Iveco can hold a payload of up to 100 kg. Its gross weight is up to 5.6 tonnes and up to 19.6 m3 cargo volume.

Other features include a detachable tablet, and an in-built TomTom navigation system.
Electric vans coming to the UK soon
Mercedes electric van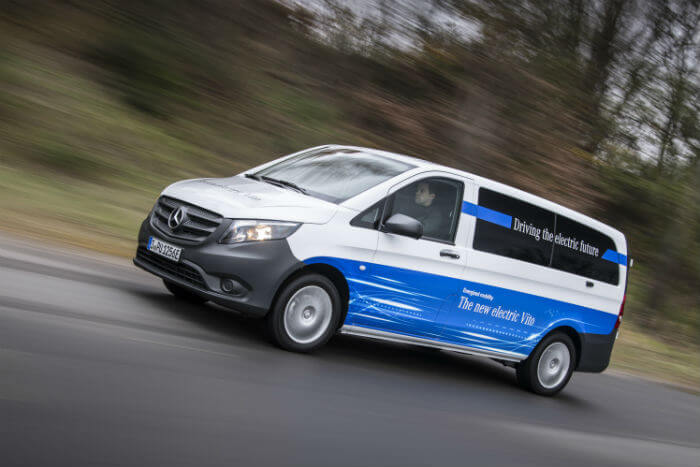 The Mercedes Benz e-Vito is due to come out later this year. With a 41.4 kWh battery, the new Mercedes has a 90-mile range, and 60 miles in low temperatures. These figures are based on the vehicle having a full load.
The battery is also stored underneath the floor which means a lower centre of gravity and easy access to the load area.
It also has an incredible pay-load of 1000 kg and a load space of 6 m3.

You can see that this van was intended for tradespeople, delivery drivers and public transport providers. As it seems to be perfect for these professions.
VW electric camper van
The iconic type 20 camper van has been reimagined by VW. With every detail of the new I.D Buzz echoing the beloved camper van the VW became known for.
VW hope to get the I.D Buzz into production in 2020, with self-driving features going live in 2025. And despite the luxurious look, VW wants to make this vehicle "affordable for millions, not just to millionaires".
The vehicle has a theoretical range of 600 km and VW claims it can be charged from 0-80% in just 30 minutes.