The best electric vans for 2021
Want to take the plunge into the brave new world of electric vans? We've got you covered.
Van drivers play a crucial role in the economy – and their importance has been illustrated during the Covid-19 lockdown.
Their daily deliveries proved to be a lifeline to individuals and businesses that found their lives turned upside down by the pandemic.
An increasing number of these drivers are now considering electric vans – and benefitting from attractive tax advantages and low running costs.
The good news is there's plenty of choice, with most of the major manufacturers, including Peugeot, Renault and Mercedes, having contenders in this space.
Here we highlight some of the best electric and hybrid vans currently on the market.
What size electric vans do you want to look at?
Small vans
Renault Kangoo Z.E. - from around £24,480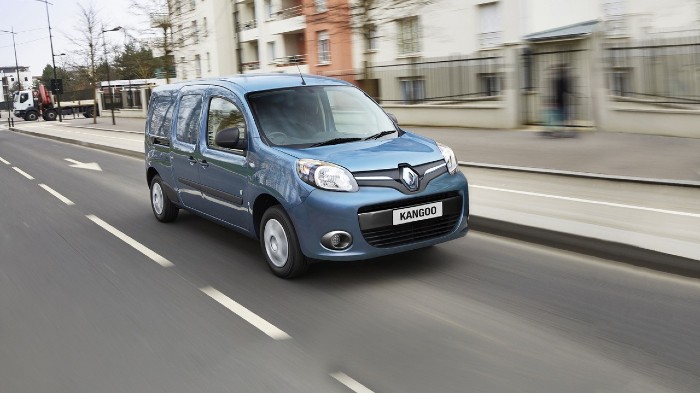 This is certainly one of the leading lights in the small van arena.
The 100% electric Kangoo gives you the same load capacity of the equivalent diesel versions – but with the added bonus of very low running costs.
The upgraded Z.E. 33 battery gives a real-life estimated range of 124 miles in the summer and 75 miles in the winter. It can also be recharged at home or at a public charging point.
The Kangoo's size makes it ideal for nipping around towns and cities, while Renault has tried to offer as much flexibility as possible to potential drivers.
For example, there are various options from which to choose, including standard and long wheelbase versions, as well as a crew cab with five seats.
It also has different interior partitions to suit your needs, along with various neat storage areas to hold pens, notepads and receipts.
Nissan eNV200 - from around £20,005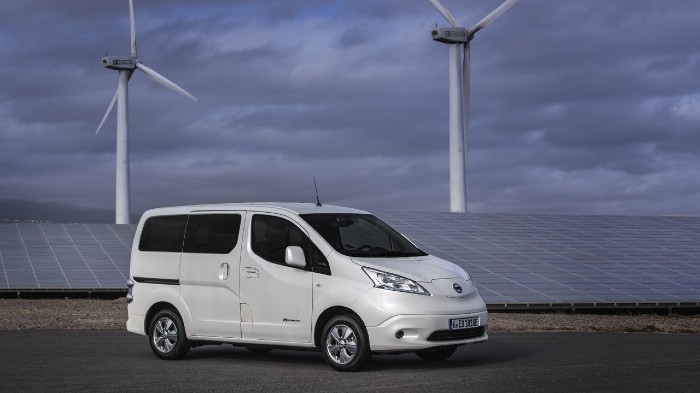 The first thing to strike you about the eNV200 is its height. Being taller than many other vans in its sector has an obvious benefit when it comes to maximising load space.
It comes in three configurations. The basic van offers enough room for two Euro Pallets or 705kg of cargo – and is accessible through 60:40 split rear doors and sliding side panel doors.
Then there are five or seven-seat combi options. You can also choose between Visia, Acenta and Tekna trims, each offering varying levels of refinement and gadgets.
The 40kWh battery should be enough to cover between 124 and 187 miles on a single charge, which is a significant improvement on previous models.
You can rapidly charge it – in up to an hour – at thousands of Nissan dealers or motorway service stations.
If you're less time-constrained then it can also be charged via wall boxes or domestic plugs.
Mid-sized vans
Vauxhall Vivaro-e - from around £35,000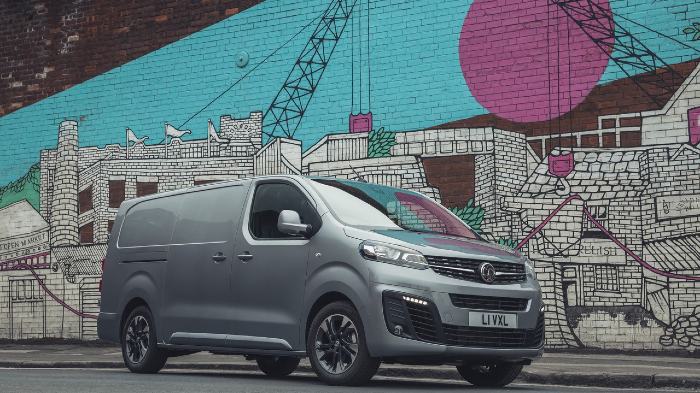 It's already an award winner. This all-electric version of the Vivaro has won the inaugural What Car? Van of the Year title for its ultra-low running costs and impressive performance.
The judges praised it for being easy to drive, practical, and for proving that electric vans can be affordable replacements for their petrol and diesel cousins.
The Vivaro gives you a choice of batteries. The 50kWh option gives you a range of 143 miles, while the 75kWh version provides a decent 205 miles.
Standard features on Dynamic, the Vivaro panel van, include cruise control with speed limiter, 7-inch colour touchscreen, rear parking sensors and rain-sensitive windscreen wipers.
It's also worth highlighting Vauxhall Connect, the manufacturer's advanced driver safety and security system that comes as standard. It includes automatic emergency response in case of a crash.
READ MORE: Electric vans
Ford Transit Custom PHEV- from around £46,765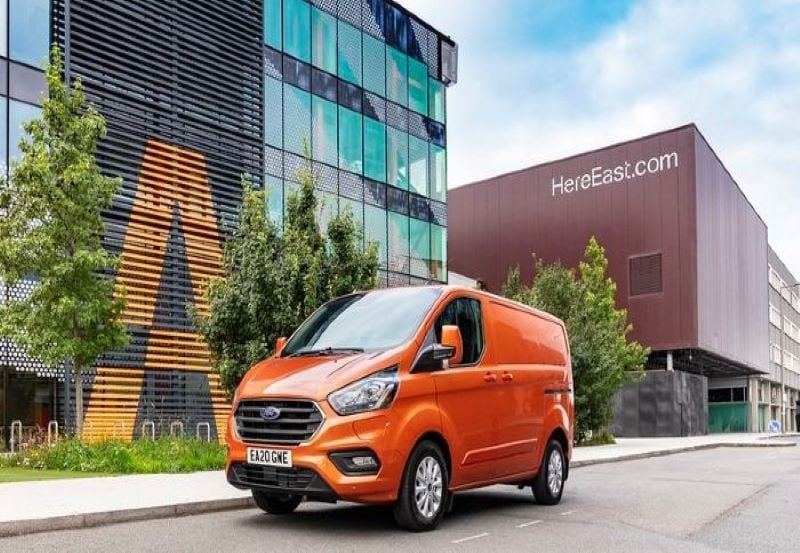 The ubiquitous Transit has been a fixture on the roads for more than half a century – and the latest incarnation is available as a plug-in hybrid.
It uses two separate power sources: a battery-powered electric motor drives the vehicle and a 1.0L Ford EcoBoost petrol engine recharges the battery and extends its range.
This means you can drive with zero emissions on electric-only power up to 35 miles - and enjoy peace of mind that you can cover 310 miles in total via a combination of power sources.
As is always the case with Transits, you can choose from numerous configurations and trim levels, as well as a wide variety of driver-assist features, including a Blind Spot information system.
There's also the Ford SYNC 3 system that enables you to stay connected and control your phone, music and navigation system. You can choose either voice commands or an 8" colourtouchscreen.
* Looking ahead, the Ford E-Transit is currently due to arrive in 2022 and is expected to offer a maximum gross payload of 1616kg and an electric-only range of 217 miles.
Large vans
Mercedes eSprinter - from around £51,950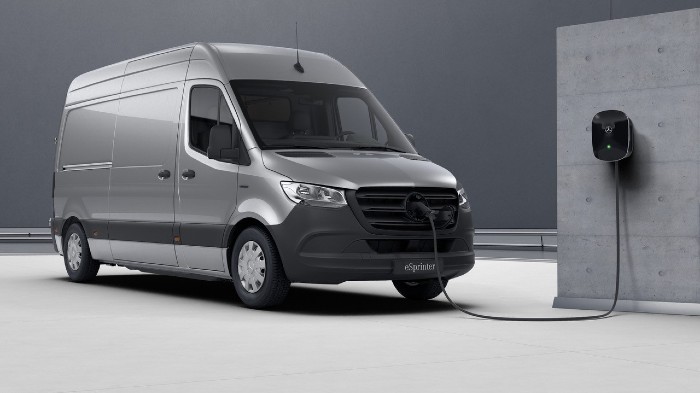 There is a lot to like about the eSprinter. While the panel van comes in one size and three seats, it has enough to get the attention of city-based van drivers.
For example, it boasts a maximum payload of 774kg – albeit plenty of load space courtesy of the underfloor battery – and can cover just shy of 100 miles per charge.
The eSprinter is available in the Progressive trim and standard equipment includes a heated driver's seat, active brake, attention and crosswind assists.
There's also the Mercedes PRO Connect, an integrated van monitoring system providing real-time updates on critical parts and roadside assistance if required.
You can also choose from a variety of options, including lumbar supports, an overhead storage compartment, and a reversing camera with display in the rear-view mirror.
Renault Master Z.E.- from around £57,000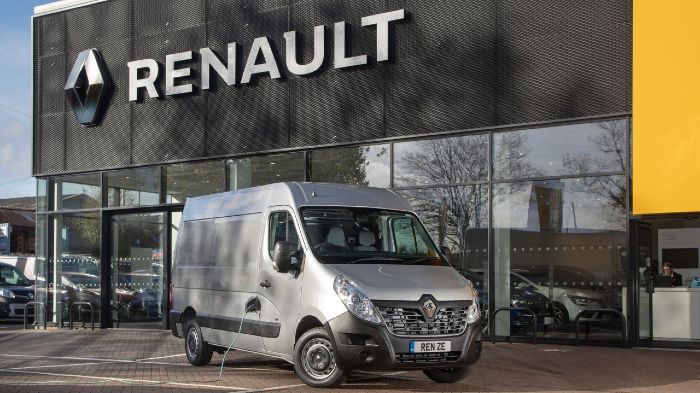 The 100% electric contender from Renault. It neatly fills the gap for a large, zero emissions van in the manufacturer's line-up.
The first point to note is the range of options, as the Master Z.E. comes in three lengths, two heights and three body types!
It also has enough range to cover most localised jobs, with 75 miles per charge on the combined cycle and 95 on the city cycle.
Inside the van, there are up to 12 anchorage points – depending on the version – to help secure loads, as well as a non-slip floor covering.
Optional extras include LED load space lighting and a rear parking sensor with an image display on your rear-view mirror.