How will the coronavirus impact your travel plans?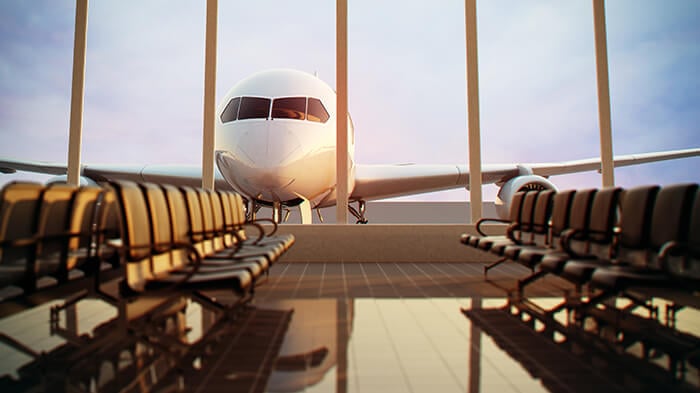 Remember, don't travel if you have coronavirus symptoms.
Last updated 04 September 2020
The Foreign, Commonwealth and Development Office (FCDO) has lifted it's "all but essential travel" rule to some international countries.
The list differs between each country within the UK. You can find your country's advice on exempt international countries here:
The list is changing frequently as more countries see spikes in cases. Before you travel, check your local travel advice and the FCDO website.
A number of international countries are no longer on the exempt list due to rising cases of Covid-19. This means anyone returning to the UK from these countries will have to self-isolate for 14 days.
If you've travelled through a country with restrictions in place, you'll have to self-isolate when you return.
What happens if I'm in a country when it loses its travel corridor?
There's no need to try and come back immediately. The FCDO says you should follow any local rules and return on your expected departure date.
If you're already in a country when a quarantine is imposed, your travel insurance policy should still cover you.
Can I still travel if I've booked a holiday to a country that no longer has a travel corridor?
The FCDO advises against all non-essential travel to countries that don't have a travel corridor. If you decide to travel there anyway, you'll have to self-isolate for two weeks when you return.
If you travel against the FCDO's advice, your travel insurance policy will likely be invalid. If you've any concerns, check with your insurance provider.
Jump to:
Booking your holiday
What should I check before booking?
Although the government has provided a list of countries that you can travel to, the situation is always changing.
Even if you're travelling to an exempt country, check the Foreign, Commonwealth and Development Office (FCDO) advice before booking.
You should also check your local public health measures as local lockdowns are being introduced to control the virus. Subscribing to FCDO updates will keep you informed.
Can I still go on holiday in the UK?
In England, from 4 July you're allowed to stay overnight in self-contained accommodation. This includes:
A caravan with its own kitchen and bathroom

Cottages

Hotels and bed and breakfasts that are en-suite and can provide room service meals.
In Wales, you can book self-contained accommodation from 11 July.
In Scotland, you can book self-contained accommodation from 3 July. All other accommodation will be open from 15 July.
Travel insurance
What will my travel insurance cover?
You can buy insurance for future holidays, but many insurers are putting exclusions in place for coronavirus because it's a "known event".
That means that public are aware of the pandemic and the risks associated with it. Always check with your insurer to see what you're covered for.
If you travel to a country that's not on the government list, you won't be covered by your insurance. You won't be covered for cancellations either.
If your country is on the list of exempt countries, and the country itself hasn't enforced a lockdown, you could be covered.
You could be covered for medical costs too, including those related to coronavirus. That's providing you didn't travel against FCDO advice.
Pay attention to any local travel restrictions in the UK. The government may enforce localised lockdowns to stop the spread of coronavirus.
If you cancel your holiday due to a local lockdown, you may not be covered. Always check with the insurance provider before you book.
You can find our travel insurance provider details on our provider contact page.
Does my European Health insurance card (EHIC) cover me?
Yes, the EHIC will cover you for any healthcare in the EU until 31 December this year.
But this isn't a replacement for travel insurance – you should still make sure you have it before you travel.
Safe travelling
How can I stay safe while travelling?
If you're travelling by plane, train or ferry, face masks are mandatory. You can find information on how to use face masks safely on the World Health Organisation's (WHO) website.
Most services require you to provide contact information so that you can be informed of any changes to your journey. Usually this is via an app.
Remember: these are general rules. Your transport provider may have different measures in place, make sure you check before travelling.
By air
In the airport, social-distancing measures will apply. Most airports will provide hand sanitisers.

Airlines may introduce contactless boarding. You can check in and store your boarding pass on the airline's app. You will still need to show your passport when you travel.

The airline should clean the entire aircraft every 24 hours. High traffic areas – like seatbelts, tray tables and armrests – should be cleaned between uses.

Planes are usually fitted with High Efficiency Particulate Air (HEPA) filters. These filters trap dust particles, bacteria, fungi and viruses. You can find out more on the WHO website.

Most airlines are opening their toilet facilities on the plane but advising people not to queue outside. This may differ depending on each airline, check before you travel.

You should try and pack as lightly as you can.
By rail
On rail services abroad - like the Eurostar - most journeys will be contactless. Make sure to download an app if the travel provider recommends it.

Most rail services will clean high traffic areas, such as the interior and exterior door buttons, luggage racks, tables and tray tables.

Try and pack as lightly as possible.
By ferry
Most services are intensifying their cleaning regimes and introducing social-distancing measures.
Cruises
The government are currently advising against cruises.

If you've booked a cruise, speak to your cruise travel provider for more details.
Be thorough in your checks before your travel. Make sure to look at the requirements for each method of transport and follow them.
Is the government introducing measures to track the spread of coronavirus?
To keep track of coronavirus cases, the government has introduced passenger locator forms. You provide your contact and journey details on these forms.
Each person you travel with will have to fill out a form. Unless they're under 18 and:
Live with you

Travelled there and back with you

Add their details to your form.
To speed up the process, the details you'll need to fill out the form are:
Your passport details

The name of the airline, ferry or train company you're travelling with

The name of the company organising your trip

Your booking reference

The airport, port or station you'll arrive at

The date you'll be arriving

Your flight, train, bus or ferry number

The address you'll be staying at for your first 14 days back in the UK

Details of someone who can be contacted if you get ill while you're in the UK.
The full list of information you need to provide, and any exemptions can be found at GOV.UK.