How will the coronavirus impact your travel plans?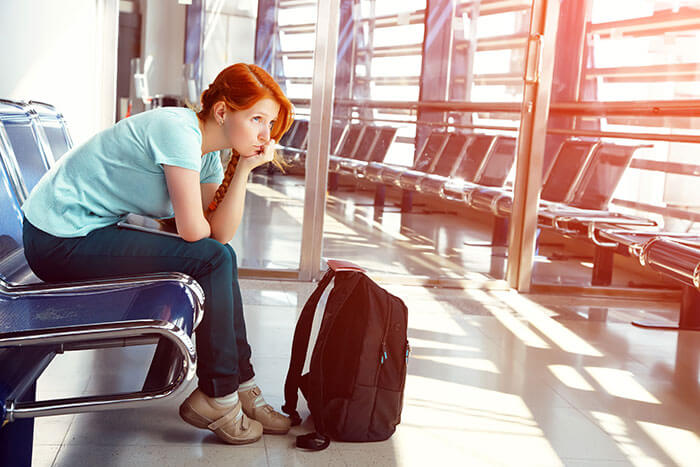 Last updated 18/05/2020
Advice concerning the coronavirus is constantly changing leaving travellers in the dark about their insurance cover.
Latest updates:
18/05/2020
The 30-day travel restriction is still in place indefinitely.
Although some countries are beginning to ease lockdown restrictions, The Foreign and Commonwealth Office (FCO) advises the British public against all non-essential travel worldwide.
While the FCO advice is in place Confused.com won't compare any travel insurance policies.
31/03/2020
The government has announced that they're partnering with airlines to get stranded Brits home.
Some countries are still operating commercial flights. If you're in one of these countries, Virgin, easyJet, Jet2.com, Titan Airways and British Airways will be responsible for getting you home. Other airlines are expected to follow suit.
If commercial flights aren't available, the government is providing up to £75 million to fund special charter flights.
What you need to do:
Check the following sites to see if there are commercial flights available:
If there aren't any commercial flights operating in your country, visit the Foreign & Commonwealth Office (FCO) travel advice pages.
You should follow the British Embassy social media too. In most cases, the handle will be @ukin followed by the name of your country, for example @ukindenmark.
When flights are available, they will be advertised on these sites. Make sure you register for alerts and email updates from these sites, as anyone who has registered will be contacted via email.
For more advice, take a look at the coronavirus travel advice page on the GOV.UK website.
Essential travel only has been extended indefinitely
The coronavirus has been officially declared as a pandemic by the World Health Organization (WHO). Now the Foreign and Commonwealth Office (FCO) has advised against all but essential travel indefinitely.
To comply with the WHO advice, holidays and flights have been cancelled. As a result, insurers are expected to take a huge hit on payouts for cancellations.
According to the Association of British insurers (ABI), travel insurers are expecting to pay out at least £275 million due to cancellations because of coronavirus. This is the highest cancellation pay out on record.
If you're travelling in the future, you may be anxious about how the outbreak could affect your plans. Here's what you need to know if you're thinking of going abroad in the next few months.
In a hurry? Here are the key points:
If you've booked a holiday in one of the affected areas, speak to your transport and accommodation provider for advice.
If you're in doubt about what you're covered for, call your travel insurance provider.
You can find our insurers and their latest information on the coronavirus outbreak in our insurer directory.
Will the coronavirus impact my travel plans?
The Foreign and Commonwealth Office has advised against all but essential travel indefinitely.
Keep checking the FCO and the Government website frequently for updates on the coronavirus outbreak.
If you've booked a holiday in one of the affected areas, speak to your transport and accommodation provider. They should tell you what to do next.
What is 'essential' travel?
The Foreign and Commonwealth Office has been advising essential travel only to certain destinations:
"Whether travel is essential or not is your own decision. You may have urgent family or business commitments to attend to. Circumstances differ from person to person. Only you can make an informed decision based on the risks."
Will I be able to get travel insurance for a future holiday?
At the moment, we can't tell if future trips will be effected by the FCO restrictions.

If you choose to travel while the FCO restriction is in place, you won't be covered. You also won't be covered if you cancel your trip.
There's been an outbreak in the country I'm visiting, can I still go?
If you ignore warnings from the FCO not to travel, your insurance will be invalid. This includes medical costs for coronavirus.
My transport abroad has been cancelled, will I get my money back?
Most airlines are offering to refund or reschedule any flights that have been cancelled because of the coronavirus.
What happens if I'm quarantined?
If you bought insurance before the virus was declared a pandemic, your policy should cover you if you're quarantined. This includes the cost of any extra nights spent at a hotel and any missed flights.
If you're abroad and your flight is cancelled, the airline or package holiday provider should find a suitable alternative.
What's happening with transportation to other countries?
Most transport companies have a coronavirus advice page that explains how they're responding to the outbreak.
If you're transport is cancelled, you'll usually be refunded by the transport provider.
Can I still go on holiday in the UK?
The UK government has set out guidelines on all travel within the UK - you should follow these guidelines before planning a holiday within the UK.
Does my European Health insurance card (EHIC) cover me?
Yes, the EHIC will cover you for any healthcare in the EU until the 31st of December this year.
But this isn't a replacement for travel insurance – you should still make sure you have it before you travel.