Six out of 10 drivers unaware of new car tax laws
31 days for drivers to save up to £1,500 on first year of car tax
• Just one in 10 (10%) drivers understand the new car tax laws coming into force from April 1st.
• Two out of five (40%) drivers say that the new charges would discourage them from buying a 2017 plate.
• Under a quarter (23%) would consider buying an electric or zero emissions car following the new rulings.
• Tax is the latest charge to pull on motorists' purse strings, following a series of car insurance hikes and fuel price rises.

In the wake of rising motoring costs, the countdown is on for car buyers who have just 31 days to save up to £1,500 (1) on the first year of tax on their new vehicle. Government rules coming into force from April 1st will increase car tax of some 2017-plate vehicles to £2,000 for the first year and introduce a standardised rate of up to £140 from the second year of ownership (2).

But according to research by Confused.com, the no.1 site for car savings, as many as six out of 10 (61%) drivers are unaware of the new car tax laws. Shockingly, only one in 10 (11%) drivers understand the new rules, which could set them back hundreds of pounds when buying a new car. And even though there is only a month to go before the laws come into force, eight in 10 (79%) drivers do not think the changes have been well-publicised.

The cost of owning a car is accelerating across the board, and the new rules mean car tax is the next on the list. According to Confused.com's research, the average driver currently pays around £102 for their car tax every year. But the 15% of drivers who are planning to buy a new car in the next six months may now have to pay a much higher emissions-based rate within their first year and up to £140 each year after.
Car tax law lowdown: New laws for cars registered from April 1st
The new laws only apply to new 2017-plate cars registered from April 1st.
The 'first licence rate' for vehicle tax remains the same in the first year, and continues to be based on the vehicle's CO2 emissions.
After the first year the vehicle will pay one of three standardised rates based on the vehicles fuel type:
1. £140 per year for petrol and diesel vehicles
2. £130 per year for 'alternative fuel' vehicles, such as hybrids
3. £0 per year for zero emissions vehicles, such as fully electric
Vehicles where the manufacturers list price is over £40,000 will have to pay an additional £310 on top of the standard rate for five years. After this it will be taxed at the standard rate.
Currently, car tax is calculated on a vehicle's CO2 emissions. Cars below 120g/km pay as little as £0 - £30 annually, while comparatively more pollutant vehicles with emissions over £255g/km pay £515 per year. However, under the new rules, revised emissions-based tax brackets have been created, which will mean that anyone buying a new car from April 1st may have to pay a much higher emissions-based 'licence rate' in their first year. For example, owners of new cars with emissions of 120g/km will pay a first year rate of £160, while owners of cars with emissions over 255g/km will pay a whopping £2,000 in the first year.

But it doesn't end there. Anyone buying a new car from April will have to pay a standardised rate of car tax after their first year, which for petrol or diesel cars is £140, regardless of the vehicle's emission levels.

It seems the standardised rate of tax will hit owners of lower emissions vehicles the hardest. For example, those buying new vehicles with emissions of 120g/km will find themselves paying £160 in their first year and £140 every year after. So with the average driver owning their car for up to five years (3), this will equate to a whopping £720 over five years, compared to just £150 they would have paid if they bought their car before April 1st 2017.
How tax for petrol and diesel cars compare before and after April 1st 2017
Pre- April 1st 2017
Post-April 1st 2017
Example
CO2 emissions
Current annual tax rate
(based on the vehicle's emissions)
First year 'licence rate'
(based on the vehicle's emissions)
Standard rate after the first year
(based on the vehicle's fuel-type)
120g/km
£30

£160
£140
150g/km
£145
£200
£140
170g/km
£210
£500
£140
Over 255g/km
£515
£2,000
£140
Perhaps unsurprisingly, the new rules are putting drivers off buying new. In fact, two fifths (40%) of drivers say that the new rules would discourage them from purchasing a car with a 2017 plate. And, while the only way out of paying car tax is to buy a car with zero emissions, under a quarter (23%) of drivers would consider buying an electric vehicle. In fact, two fifths (43%) remain unconvinced that electric cars are the way forward. But the changes could mean we see a surge of used cars on our roads, with over half of drivers (57%) saying they would be more inclined to buy a second-hand motor to avoid the charges.

It's fair to say that drivers are disillusioned with the new rules. Over half (55%) think that the tax changes are in place just to make the government money, and over a quarter (29%) believe it's a move to encourage people to buy electric cars. And more than half (57%) think the rules are just imposing yet another unnecessary cost for drivers.

It's understandable that drivers feel out of the loop, given that the cost of car tax and car emissions are major considerations when choosing a new car. Over half (53%) consider the cost of car tax when purchasing a new vehicle, while two fifths (43%) consider the car's CO2 output.

The new car tax rules are just a series of recent cost hikes to burn a hole in the pockets of Britain's motorists. In recent months, petrol prices have soared to 120.11 pence per litre and the average car insurance premium has reached £737. Not to mention the impending insurance premium tax threatening to rise prices even higher from June. To help car buyers save money on their car tax before the new rules kick-in from April 1st, Confused.com is offering up to 15% off on some of the vehicles worst affected by the changes.

Amanda Stretton, motoring editor at Confused.com, says: "The new car tax laws are very complex, so it's no wonder that only one in 10 drivers understand them. The revised emission brackets and standardised rates will mean that many car buyers will feel the pinch, and with just 31 days to go it's vital that motorists get to grips with the changes.

"If you are looking to buy a new car, it's definitely worth considering a purchase before April 1st, as your decision will affect the amount of tax you pay for years to come. However, with the acceleration of fuel price rises and car insurance hikes, we understand that financial constraints might make it difficult for some buyers to bring their purchase forward. So we've worked to offer some highly competitive deals on some of the makes and models which will be worst hit by the new rules.

"If you are still planning to buy after April 1st, we'd recommend researching the car tax rates you can expect to pay for your new vehicle using our Car Tax Bands Explained guide. Drivers who are feeling the sting of increasing motoring costs can also use tools, tips and advice at Confused.com to help slash the expense of owning a car."


-Ends-
Notes to editors
Unless otherwise stated, all figures taken from omnibus research carried out by One Poll on behalf of Confused.com. This was an online poll of 2,000 UK adults who drive (nationally representative sample). The research was conducted between 6th February 2017 and 8th February 2017.

1. From April 1st 2017 cars with emissions of over 255g/km will pay £2,000 in their first year compared to the annual tax of £515 pre April 1st 2017.
2. Vehicle tax rate tables: https://www.gov.uk/vehicle-tax-rate-tables/rates-for-cars-registered-on-or-after-1-march-2001
3. The average driver owns their vehicle for 4.7 years on average according to the RAC Motoring Report 2016: http://www.rac.co.uk/pdfs/report-on-motoring/rac-report-on-motoring-2016-outline.pdf
Media information
For more information, contact our media team - pressoffice@confused.com
If your enquiry is time-critical, please write 'URGENT' in your email subject line.
If you would like a ring-back, please remember to include your telephone number.
Confused.com media team
About Confused.com
Launched in 2002, Confused.com was the UK's first digital marketplace for car insurance and is one of the leading brands in the sector, generating over one million quotes per month. It has expanded its range of comparison products over the years to include home insurance, van insurance, motorcycle insurance, and car finance comparison, as well as a number of tools designed to save consumers money.
Confused.com is not a supplier, insurance company or broker. It provides an objective and unbiased service. By using cutting-edge technology, it has developed a series of intelligent web-based solutions that evaluate a number of risk factors to help customers with their decision-making, subsequently finding them great deals on a wide-range of insurance products, financial services, utilities and more. Confused.com's service is based on the most up-to-date information provided by UK suppliers and industry regulators.
Confused.com is the largest company in the Penguin Portals Group, which is the largest group of its kind with similar operations stationed across the world. Penguin Portals Group is owned by the Admiral Group plc. Admiral listed on the London Stock Exchange in September 2004. Confused.com is authorised and regulated by the Financial Conduct Authority.
Press team contacts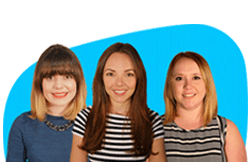 For more information, please contact our press team.
Email: pressoffice@confused.com
If your enquiry is time-critical, please write "URGENT" in your email subject line. If you would like a ring-back, please include your telephone number.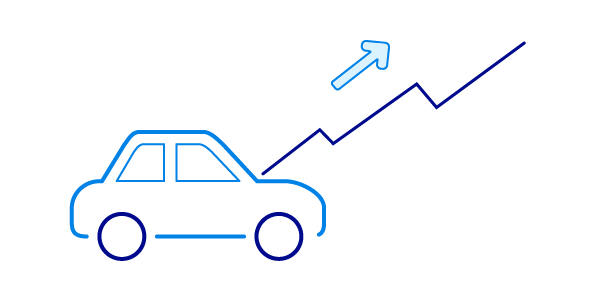 The most comprehensive analysis of car insurance premiums in the UK – compiled by motoring experts just for you! How much will you be paying?
SEE TRENDS