Audi v10 vs Ferrari v8 vs Aston v12
First-of-its-kind animation: Interact with the engines of supercars and battle it out with highest-quality sound recordings
• Confused.com's Supercar Sound Battle lets users virtually shift up the gears and pit three front-running supercars head-to-head.
• BEHIND THE SCENES FILM reveals what it takes to get the perfect supercar sound recording.
• Ferrari v8 wins the sound battle, according to UK car enthusiasts (36%), while Aston v12 is the best-looking supercar (50%).
• One in five (19%) car fans find the sound of supercars the most appealing feature.
While the sculpted moulding and a tigerish grills are enough to bring any self-respecting motorphile to their knees, true devotees know it's all about the sound with supercars. But which supercar throttle gets your engine going?
No longer do you have to strain for clarity on YouTube videos to help you make a decision. Confused.com has created a first-of-its-kind animation allowing you to battle it out between three of the front-runners: the Audi R8 Plus (v10), Ferrari 458 (v8) and Aston Martin Rapide (v12). Recorded using the highest-quality sound equipment, Supercar Sound Battle allows you to virtually start the ignition and rev up through the gears of each vehicle with the touch of a button.
Fire the engine of the Ferrari v8 into life, swap seats to hear the ferocious Audi v10 turbo up the gears, and hop over to the Aston v12 mid rev to get the closest engine-to-engine comparison available on the internet. And you can see just what it takes to record the perfect supercar sound recording in this behind the scenes film.
Aston Martin vs Audi vs Ferrari - the specs
Aston Martin Rapide - V12
Audi R8 Plus - V10
Ferrari 458 - V8

5.9L V12

6-speed 6HP26 Automatic

Quicksilver Exhaust

Odd firing 5.2L FSI V10

7-speed S-Tronic

Quicksilver Titanium Exhaust

4.5L F136 F V8i

7-speed dual clutch

Quicksilver Exhaust Lowered
The filming and recording took place on an airstrip over three days with the help of Sounding Sweet, a professional recording company which has worked on projects such as Forza, the car-racing game series for Xbox. Four microphones were positioned in the engine bay, four on the exhaust and one inside the car to give the most accurate possible recordings of the cars as they fire into life, drive up the gears, and decelerate.
Ed Walker of Sounding Sweet, who recorded the supercar sounds on behalf of Confused.com, says: "We wanted to capture the life, detail and personality of the vehicle, which is evident in the imperfection. For example the changes in the timbre throughout the RPM range, unease during deceleration, exhaust pops and gear changes. The way the car changes gear is unique to different vehicles, which can contribute to their signature sound.
"There are many variables that affect the sound of a car – the engine configuration is the main source. Some cars are turbocharged or have straight-cut gears; these elements will also have an impact on the sound characteristics. And the exhaust is obviously very important.
"We've specifically chosen different engine configurations, to show the variety of personality between the vehicles. V8, V10 and V12 engines all sound very different as you will hear. We hope the sound can really provide an insight to just how detailed and interesting these machines are."
So Confused.com has given you the tools to decide which of these is the best sounding supercar. But what do other drivers think?
Research reveals the Ferrari v8 is the clear winner of the sound battle, with over a third (36%) of car fans voting for its pulsing fire engine. Second place is the Audi v10 (26%), closely followed by the Aston Martin v12 (21%).
Ferrari v8 vs Audi v10 vs Aston Martin v12, according to car enthusiasts
| | Best Sounding Engine | Best-looking supercar |
| --- | --- | --- |
| Ferrari v8 | 36% | 25% |
| Audi v10 | 26% | 19% |
| Aston Martin v12 | 21% | 50% |
With revving super vehicles gaining millions of YouTube views, it's not surprising that one in five (19%) car enthusiasts find the sexy engine sound the best feature of a supercar, compared to just 8% of non car enthusiasts who agree. But, of course, the body work has its appeal too – and it's this that really gets a whopping 56% of car fans excited. It seems the Aston Martin v12 is miles ahead on this front, with half (50%) of car enthusiasts rooting for its stylish exterior, compared to the Ferrari v8 (25%) and Audi v10 (19%).
Car fans are more than twice as likely (19%) as non car fans (8%) to find the sound of supercars the most appealing feature that the vehicle has to offer. But the research also suggests that psychology has a lot to do with the way motorheads feel about the sound of these supercars. Is it a coincidence that Ferrari has the best sounding engine, while motor enthusiasts find the Italian (34%) accent the sexiest, compared to English (21%) and German (3%)?
And for drivers who are all about their vehicles, it seems supercars could have a real impact on their love life. More than two in five (43%) said if a blind date turned up driving a supercar it would make them more interested, compared to just 16% of other motorists who wouldn't class themselves as fans of driving.
Some drivers really would go the distance to own the supercar of their dreams, with more than one in 10 (11%) saying it's one of their life goals. And a further one in 10 (11%) driving enthusiasts would go as far as to sell or remortgage their home in order to buy a supercar, while 64% say they would like to own one if money was no object.
But with market prices for some high performance vehicles going up into millions of pounds, it looks like most drivers are stuck with idolising supercars across the web.
Amanda Stretton, motoring editor at Confused.com, says: "For drivers like me who love being behind the wheel, supercars are the ultimate high-performance vehicles and what we aspire to.
"Sadly, they come with a hefty and unaffordable price tag for most motorists. So we wanted Supercar Sound Battle to give motorists a way of virtually putting themselves in the driver's seat, and let them take control of powering up and revving these powerful machines.
"Pop on a pair of good headphones, close your eyes and you can almost imagine yourself putting your foot down and cranking up the gear stick. Almost."
-Ends-
Notes to editors
Unless otherwise stated all statistics were obtained from a survey to 2,000 UK motorists. The survey ran between 31 October 2017 and 2 November 2017.

Media information
For more information, contact our media team - pressoffice@confused.com
If your enquiry is time-critical, please write 'URGENT' in your email subject line.
If you would like a ring-back, please remember to include your telephone number.
Confused.com media team
About Confused.com
Launched in 2002, Confused.com was the UK's first digital marketplace for car insurance and is one of the leading brands in the sector, generating over one million quotes per month. It has expanded its range of comparison products over the years to include home insurance, van insurance, motorcycle insurance, and car finance comparison, as well as a number of tools designed to save consumers money.
Confused.com is not a supplier, insurance company or broker. It provides an objective and unbiased service. By using cutting-edge technology, it has developed a series of intelligent web-based solutions that evaluate a number of risk factors to help customers with their decision-making, subsequently finding them great deals on a wide-range of insurance products, financial services, utilities and more. Confused.com's service is based on the most up-to-date information provided by UK suppliers and industry regulators.
Confused.com is the largest company in the Penguin Portals Group, which is the largest group of its kind with similar operations stationed across the world. Penguin Portals Group is owned by the Admiral Group plc. Admiral listed on the London Stock Exchange in September 2004. Confused.com is authorised and regulated by the Financial Conduct Authority.
Press team contacts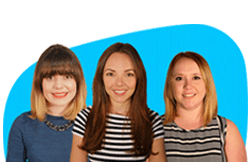 For more information, please contact our press team.
Email: pressoffice@confused.com
If your enquiry is time-critical, please write "URGENT" in your email subject line. If you would like a ring-back, please include your telephone number.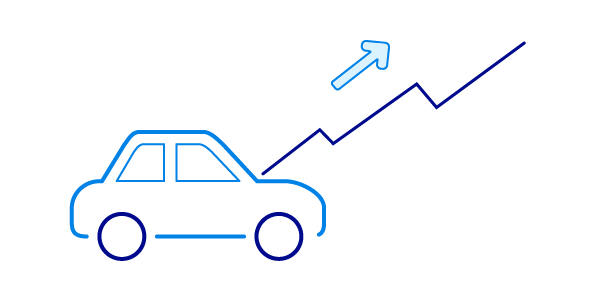 The most comprehensive analysis of car insurance premiums in the UK – compiled by motoring experts just for you! How much will you be paying?
SEE TRENDS