MOT checklist: how to keep your car roadworthy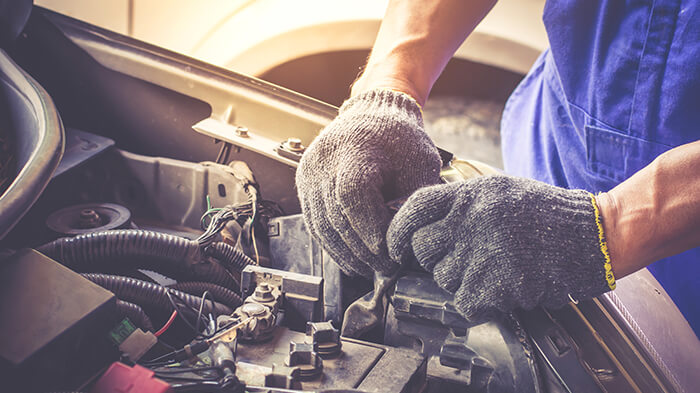 Aim to pass your MOT first time with our essential check list
Lockdown hasn't been good for our vehicles. According to our research the MOT pass rate dropped from 97% in September last year to 86% in August 2020.
This is likely to be because of cars sitting idle in people's driveways and developing faults.
Now we're starting to get back on the road, It's vital to keep our cars in roadworthy condition. Here are some simple checks you can do to keep your car in good nick. It might even pass it's MOT first time.
How do I know when my MOT is due?
If you had a six month extension on your MOT last year, you may have a different MOT date this year.
If you're not sure when your MOT is due, you can check it with our MOT status tool. Or use our app, where you can also check your vehicle tax date and set reminders.
Check MOT and tax
Download the Confused.com app to find out your MOT and tax dates, and set reminders so you never miss a date.


What should I do before I take my car for an MOT test?
When you take your car for an MOT, a mechanic will usually check these areas:
Vehicle identification number (VIN)

Registration plate

Lights

Steering and suspension

Wipers and washers

Windscreen

Horn

Seat belts and seats

Doors

Mirrors

Wheels and tyres

Brakes

Fuel system

Exhaust system

Vehicle emissions
Often a car fails its MOT test because of a simple fault that's easily solved. So it's worth giving it a once over. Here's what you should look out for:
Lights
Check if all lights are working correctly. This includes:
Rear lights

Fog lights

Brake lights

Indicator lights

Hazard lights
If you've any bulbs that have blown, check your car's manual to see if you can replace them yourself.
Check that all warning lights on your dash are working too.
READ MORE: Dashboard warning lights explained
Vehicle body and tyres
Take a look at the petrol inlet filler cap. The petrol inlet is where the fuel goes, and the filler cap is what you screw onto it. Look out for any damage to the seal around the cap.
Check if the horn works. It should be loud and clear.
Test the brakes, handbrake and steering wheel. The steering wheel shouldn't feel loose, and the handbrake shouldn't pull up too high.
Check all tyres are the correct pressure. Also, check if the tyre tread depth is at least 1.6mm – the legal limit.
READ MORE: How to check your tyre pressure and tread depth
Windows and mirrors
Nothing should obstruct your view of the road. Check wiper blades for damage. If they're worn, you can replace them yourself using your vehicle handbook for reference.
Remove sat nav cradles, stickers and air fresheners if they block your view.
Mirrors should be secure and intact.
Cleaning your car
Registration plates must be readable and in good condition. If you own a personalised number plate, make sure it still meets the DVLA's requirements.
Make sure the car is presentable, inside and out. If your car is dirty and full of clutter the tester can refuse to carry out the inspection.
Documentation
The Vehicle Identification Number (VIN) should match the VIN in your car's log book.
What happens after the test?
When the tests eventually resume, you'll get a list with everything the mechanic has tested along with the result. The result will either be:
Pass

Pass with advisories

Pass with minor faults

Fail with major or dangerous faults
What if your car fails its MOT?
If your car comes back with major or dangerous faults, you'll have to get each issue fixed before you use the car.
Once fixed you'll need to MOT your car again. This time they'll only test the faults discovered during the first test.
The MOT test can also identify other, less immediate problems. These will appear as 'minor faults' on your certificate.
Minor faults aren't yet serious enough to cause your car to fail its MOT. For example, if you have worn tyres, but they're not worn below the legal limit.
After an MOT your pockets might be a little lighter. But it's a good idea to get the minor faults sorted a month or so after the initial test.
That way the faults won't develop and put you in danger. You stand a better chance of passing it the following year too.
What happens when I pass my MOT?
Your garage will give you an MOT test certificate and you're legal to drive off. Hurrah!
Your test centre will send the results to a central database. Here, you can check the MOT status of your vehicle whenever you need to or set up an email alert to remind you when it's due.
Check-ups and servicing are great for keeping your car healthy, so it's wise to keep them up. That way you stand better chance of passing your MOT, and spread out the cost of repairs.