A guide to driving in Thailand
Driving in Thailand is a good way to get off the beaten track, but there are a few things to be aware of before you hit the road.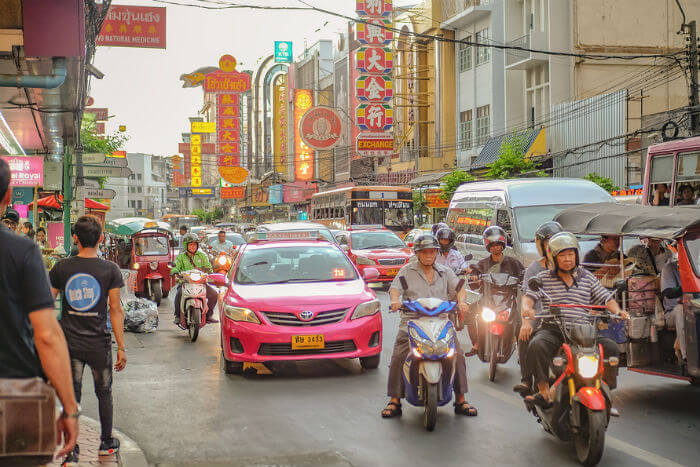 While hectic in places, especially main cities, Thailand's road system is generally quite good and well signposted with traffic signs, warning signs and regulatory signs in both Thai and English.

Much of the main north-south route is dual carriageway, which makes it possible to cover long distances in a relatively quick time.

Driving on open roads at night is not recommended, however, due to the increased number of heavy goods vehicles at this time.

Truck drivers in particular have gained a reputation for not respecting car users, while motorbikes also pose a particular hazard as they weave in and out of larger vehicles.
Read more: A whistlestop guide to driving abroad
Hit the road
There are many car, motorbike, and jeep rental firms, including many international firms, in Bangkok and throughout the rest of Thailand.

While it is legal to drive in Thailand with a valid licence from most countries, it's worth noting that most companies will not give you a car or provide you with insurance without an international driver's licence.

This licence and a valid passport must be carried at all times while driving.

In Thailand the legal limit for drinking and driving is 50mg of alcohol per 100ml of blood. In UK the limit is 80mg.
Also make sure you have your International Driving Permit in order before you head out.
Read more: International driving permits
Star drive
A tour of northern Thailand, including the Golden Triangle - the point where northern Thailand meets neighbouring countries Laos and Burma - is high on most visitors' wish lists.

The first step is to depart the northern city of Chiang Mai and head for Chiang Rai.

Along the way, top sights include orchid farms and waterfalls of the Mae Saa Valley, the Chiang Dao Cave and elephant camp, and the tea plantations of Doi Mae Salong.
You can also visit hill tribe villages and see the former capital of the first Thai Kingdom, Chiang Saen, which is located on the Mekong river.
After experiencing Chiang Rai's famous Buddhist temple Wat Phra Kaeo, make your way toward Lampang where you can discover Burmese-style temples and pagodas.
On your way back to Chiang Mai, stop in at Wat Phra Dhat Lampang Luang to see the only other emerald Buddha in Thailand besides the one in Bangkok.
Read more: A guide to holiday car hire
Speed limits in Thailand
Towns - 60 km/h

Highways - 90-100 km/h

Motorway - 120 km/h
Local knowledge
In Thailand people drive on the left side of the road.

While the traffic in Thailand can be pretty hectic, and many Thai motorists seldom obey local speed limits, the majority of drivers in Thailand are well-mannered and polite.

On many rural roads (and even in some of Bangkok's small alleys) you'll occasionally happen upon motorcycles, cars and even 12-wheel trucks maneuvering against one-way traffic.

It's illegal to drive topless in Thailand
First published on the 15 December 2015