If you want to earn a bit more cash and you have a spare room, you could consider renting it out. But there are a few things you need to do before taking in a lodger, like letting your home insurance company know.
Here's what you need to know about what implications taking in a lodger has on your home insurance. We'll also cover what lodger insurance is and how to get it.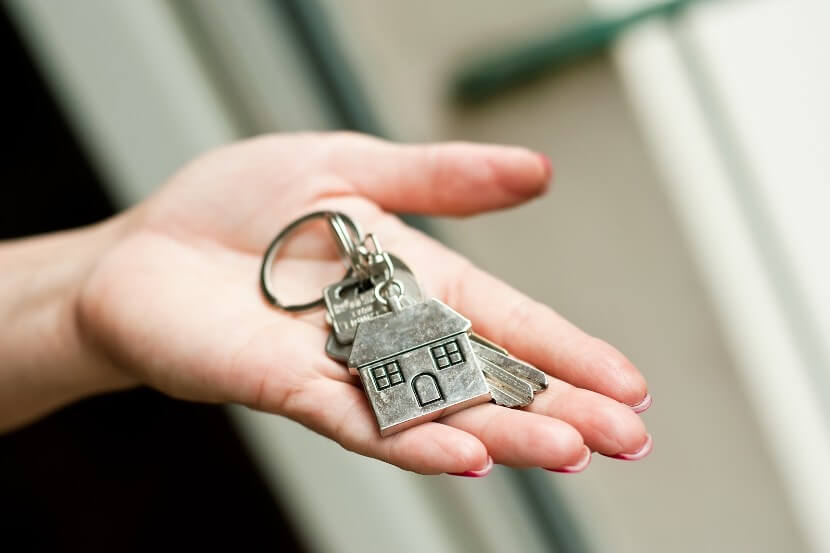 What is lodger insurance?
A lodger is somebody who's paying rent for a bedroom in a house you own and live in.
Lodger insurance is an extension of your existing home insurance policy. It's there to cover any damages to your property and your possessions inside it. It also covers you for any legal liability you might face from taking in a lodger.
Lodger insurance unlikely to cover any loss of rent from a lodger. But if you register your home as a House in Multiple Occupation (HMO), it can cover the loss of rent and offer alternative accommodation for your lodgers. There are certain conditions you need to meet to apply for this licence.
Can I legally have a lodger?
If you're a homeowner with a mortgage, there's no reason why you legally can't rent out your spare room to a lodger. But you may need to get the lender's position first.
If you're a tenant, depending on your tenancy agreement, you should also have the legal right to take in a lodger. The same applies if you live in a shared property, or as a leaseholder. But double check this with your landlord.
Before taking in a lodger, it's best to make sure your home is set up in a good condition to avoid the risk of having injury claims made against you. Examples of a home in a good condition includes:
Gas appliances must be checked on a yearly basis by a registered gas safe engineer.

All electrical systems and appliance are safe to use and pass inspections.
Does having a lodger affect my home insurance?
Deciding to have a lodger in your home is a great way to boost extra income. But it's likely that the costs of your home insurance goes up.
Insurance costs are based on risk. And giving another person access to your home increases that risk.
Lodger insurance is there to cover your building and contents from any damage, loss or theft in your home. Some providers may not be willing to cover you for a lodger. So it's worth speaking to your insurer before considering to take a lodger on.
If your home insurer doesn't cover lodgers, don't worry, you can still shop around with us for home insurance that does accept lodgers. Just be aware of cancelling your policy earlier than the end of the agreed contract, as you're likely to be charged a cancellation fee.
Compare home insurance quotes
How does having a lodger impact my home insurance?
Make sure you let your insurer know as soon as you decide to have a lodger in your home. If you ever need to make a claim and you've failed to inform your insurer, they could invalidate your insurance policy. This in turn might make it difficult to find another provider willing to insure you.
Insurers who include lodger insurance may only cover you based on a few conditions. These conditions include:
Adding extra liability insurance - if your lodger gets injured whilst in your property, they may take you to court if they believe you're at fault. Having extra legal cover helps protect you from these circumstances.
Vetting - background checks on your lodger may take place. Some insurers might not cover you if your lodger has a criminal background, or is a student, due to the higher risks they bring.
Adding exclusions - most insurers tend to exclude the cover of theft if there's no obvious sign of forced entry.
Increasing your home insurance costs - your insurer may want to increase your costs to take into account of the extra risk a lodger brings in.
Who else needs to know I have a lodger?
It's more than just your home insurer you need to inform when taking in a lodger. Different people need to know depending on your circumstance, such as:
Your mortgage provider, if you own your own home.

Your landlord or freeholder, if you're a leaseholder.

Your landlord, if you're a tenant. They may need to send a written agreement to the lodger.

Your local authority, as it can affect your council tax.
There's also a bit of paperwork you need to complete if you earn more than £7,500 per year in rent from your lodger. If this is you, complete a tax return form for HM Revenue & Customs.
Do I need insurance as a lodger?
If you're a lodger, lodger insurance doesn't cover you. Lodger insurance is there to protect your landlord's property or possessions from any damages.
Your possessions are not your landlord's responsibility. If you want your belongings to be covered, you need to get your own contents insurance policy. If you're looking to just cover your belongings in your own room, contents insurance for one room may be better suited to you.
What's the difference between a lodger and a tenant?
It's important to note that a lodger isn't the same as a tenant. The key difference is that a lodger lives with the landlord of the house, sharing a bathroom and kitchen. A tenant lives separately in a property owned by the landlord. In this case, the landlord needs landlord insurance instead of lodger insurance.
There's also a big difference in legal rights of a tenant versus a lodger. Tenants typically have more rights due to their tenancy agreement, which gives them more security.
Landlords and tenants have different responsibilities in rental properties. The landlord needs to ask the tenant's permission within a minimum of 24 hours notice before accessing the property. The landlord can also only ask for access for repairs or maintenance work.
As a tenant, you have the right to refuse the landlord's access but only if this is under reasonable and fair grounds.