The ban on new petrol and diesel cars, which was originally planned for 2040, was brought forward by the government to 2030. By 2035, all new cars and vans will have to have zero emissions at the tail pipe. It's part of a plan to eradicate the UK's contribution to climate change and reach zero emissions by 2050. But with only 8 years to go, are we really ready to switch to electric vehicles? Let's look at how the forthcoming ban affects you.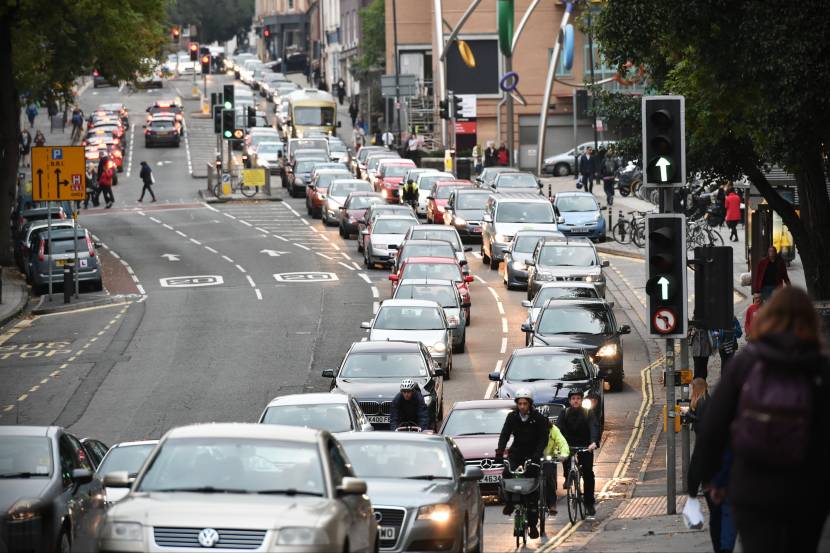 Why are diesel and petrol cars being banned?
The ban on petrol and diesel cars is part of the overall strategy to cut carbon emissions in the UK. It's part of a 10-point plan unveiled by the government in November 2020.
To avoid the most serious effects of climate change, carbon emissions have to drop to net zero by 2050. The government has signed a legally-binding contract to reach this target.
To reach the goal, the government will have to cut emissions from cars and transport in general.
Already, lots of cities in the UK have introduced
clean air or low emission zones
. If your vehicle is above a certain emission threshold, you're charged to enter these zones.
These zones should help to reduce the negative health effects of pollution and help to reduce emissions.
Can I still drive my diesel car after 2030?
Yes. The ban will only apply to new cars and there are no plans as yet to ban the sale of petrol.
Can I still drive my petrol car after 2030?
Yes you can. The ban only applies to the sale of new cars so you can carry on driving existing petrol cars after 2030.
What will happen to petrol and diesel cars after 2030?
According to the Society of Motoring Manufacturers and Traders (SMMT), the average lifespan of a car is nearly 14 years. So, if you've just bought a car then there's no cause for alarm.
You can carry on driving your existing car for as long as you need, or as long as it's road worthy.
However, drivers with an interest in eco-friendly motoring ahead of the 2030 petrol diesel ban can take advantage of car scrappage schemes.
Local councils and manufacturers are rolling out scrappage schemes across the UK for certain older vehicles. Some of these are:
Most offer money off a newer car that's less polluting. For example, With Renault's new for old scheme you could get up to £2,000 off some of their Hybrid models.
Your old car may have to be in good working condition to be eligible, and you should have owned the car for at least 90 days.
Electric vehicles may become more affordable, too, with £582 million in grants being made available to make them cheaper to buy.
There are also more options for electric vehicle car insurance too.
If you want to go the whole hog and go full electric, check out our electric car guide. It should help you get up to speed.
Will I still be able to buy a petrol or diesel car after the ban?
Petrol and diesel cars are not being banned outright in the UK.
The diesel petrol ban only applies to the sale of new cars. So you should still be able to buy second-hand petrol and diesel cars.
Don't expect prices for petrol and diesel cars to drop after the 2030 ban though. Many motorists don't relish the switch to electric and demand for second-hand petrol and diesel cars is expected to be high.
Will hybrid cars be banned in 2030?
Hybrid cars combine a petrol or diesel engine with an electric motor, making them less polluting than cars that rely wholly on fossil fuels.
As a result they've been given a stay of execution until 2035. However, in order to get this extra 5 years, manufacturers need to be able to demonstrate that they can drive a 'significant distance' with zero emissions.
After 2035 all new cars have to be electric or hydrogen-powered.
Will we have enough EV charging points when the petrol and diesel ban comes into force?
A big concern for motorists considering the switch to electric is whether they will have enough access to charging points. It's all very well being able to plug your car in at home, you also need to know that you'll be able to recharge it quickly on long journeys.
Of the £4 billion that's been set aside to transition towards 2030, £1.3 billion is being invested in electric vehicle charging points.
And if you want to install a charging point in your home, The Electric Vehicle Homecharge scheme pays up to 75% of the bill, lowering the cost of owning an electric car.
Market forces could play a part, too – as electric cars become more mainstream, it's in the interest of manufacturers, energy companies and employers to make it as easy as possible to recharge our vehicles.
You can find more information on the grants for electric vehicle charging points at GOV.UK.
What other countries are introducing a petrol and diesel car ban?
Like the UK, Germany, Ireland and the Netherlands are also intending to ban petrol and diesel cars by 2030.
Norway however, has an even more ambitious target than the UK. It hopes to have banned petrol and diesel cars by 2025.
Should I buy a petrol, diesel or hybrid car before the ban?
The government wants to encourage as many drivers as possible to embrace eco-motoring and move towards less-polluting cars.
However, that said, there is nothing to stop you from buying a new petrol, diesel or hybrid car ahead of the ban, if that's your preference. You're able to carry on driving it after the petrol diesel ban comes into force, too. You just won't be able to replace it with a brand new one, next time you need a new set of wheels.