How does your job affect your car insurance price?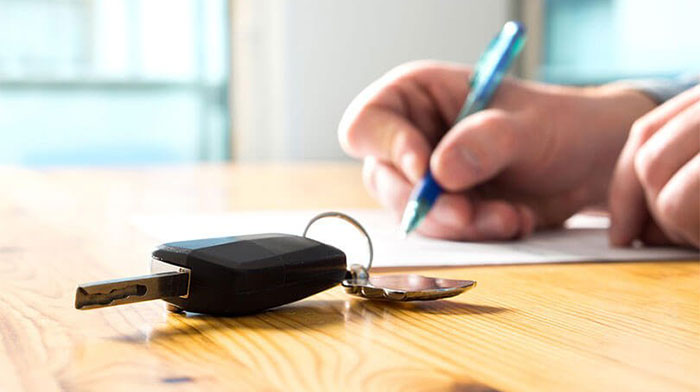 We look at how your job can influence the price of your car insurance, and what you can legally do to save some money.
Your job title could affect how much you pay for car insurance. It's one of the factors considered by insurers when they're deciding how much you pay.
So, which occupations result in the cheapest policies – and which are the most expensive?
And is there anything you can legally do to get a lower price?
Why does my job affect car insurance?
How job titles are classed will vary between insurers. Unfortunately, there's not a master list of professions to find out which are the cheapest.
Insurance companies use data built up over many years to assess the likely risks presented by different groups of people.
This information includes past claims – as defined by job title or occupation. This means you're effectively paying a price for the driving history of a whole group of people.
Traditionally, certain jobs have been seen as higher risk. Journalists, for example, could get hit with higher prices because it's assumed they may drive around famous passengers.
Generally, it's safe to assume that if your occupation requires more driving it's more likely to have an adverse effect on the price as you'll be covering more miles.
More time behind the wheel increases the chance of you having an accident. It's not an exact science, of course, but it gets factored into the calculations.
Other issues that are considered
Of course, your job isn't the only factor.
Car insurers look at a variety of factors when calculating your level of risk. This includes:
Your address

The type of car you drive

Where the car is kept overnight.
It also depends on your accident and claims history, your driving record, and whether other drivers will be included on the policy
The whole point is to build up a picture of the likelihood of you making a claim.
What are the most expensive job titles for car insurance?
So, which jobs could cost you the highest premiums?
Our research reveals these are the occupations with the highest insurance costs*:
Mobile food bar employees

Doorperson

Firewood merchants

Mobile shop owners

Sportspeople.
They were followed by spring makers, illustrators, off licence employees, steeplejacks and footballers, who all find themselves paying hefty sums.
Occupations for cheap car insurance?
If you're a headmaster then it's time to celebrate. On average, they pay the least amount for their car insurance, followed by meteorologists.
The next cheapest professions include:
Bursars at state schools

Police superintendents,

Registrars of births and deaths.

Navigators

Chiropodists
Scale model makers, press officers, and the retired were also deemed low risk, on average, making them among the best jobs for car insurance.
What should I say about my profession?
You must tell the truth!
Although you don't need to show proof of your occupation when you're taking out a policy, don't be dishonest.
Lying about your profession could land you in serious trouble. For example, if you're a professional footballer but claim you're a chiropodist to get cheaper cover, then you could be in trouble.
The best-case scenario is that this might invalidate your insurance cover. In the worst case it's insurance fraud. It's really not worth taking the risk.
However, certain jobs can be defined in different ways. For example, a journalist may equally be classified as a writer. It's not inaccurate but may have a bearing on the premium.
If your occupation could have multiple accurate definitions, see which one costs less.
Follow your gut feeling. If you're describing your occupation accurately then you won't have anything to worry about.
What happens if I change jobs during my policy?
You'll need to tell your employer if you change profession – but not if you've switched to a different company in the same industry.
If you're unsure whether you need to tell your insurer, then don't take any chances. Pick up the phone and ask them. Better that then having them refuse a claim further down the road.
What do I choose if I'm unemployed?
The bad news is that unemployed people are generally regarded as higher risks. One reason might be because it's expected they're driving to job interviews.
It's a similar situation with students. If they start working then they need to tell their insurance company as their premium may be affected.
Other ways to reduce my car insurance?
If your premium is coming up higher than expected it's worth having a chat to your insurer to see what can be done.
For example, some could make a reduction if you agree to restrict your annual mileage. Others may cut the cost if you don't use your car for work purposes or commuting.
It's also worth shopping around and comparing car insurance prices using sites like ours.
READ MORE: How to get cheaper car insurance
*Based on 11 million quotes between 1 October 2020 and 31 March 2021.