The categories on your driving licence can be confusing, especially as the rules vary depending on when you passed your test.
A B or B1 licence usually entitles you to drive a 3.5 tonne van. But you may need a C1 licence to drive vehicles larger than this.
Regardless of when you got your licence, you should be able to drive some of the most popular small vans without needing a dedicated van licence.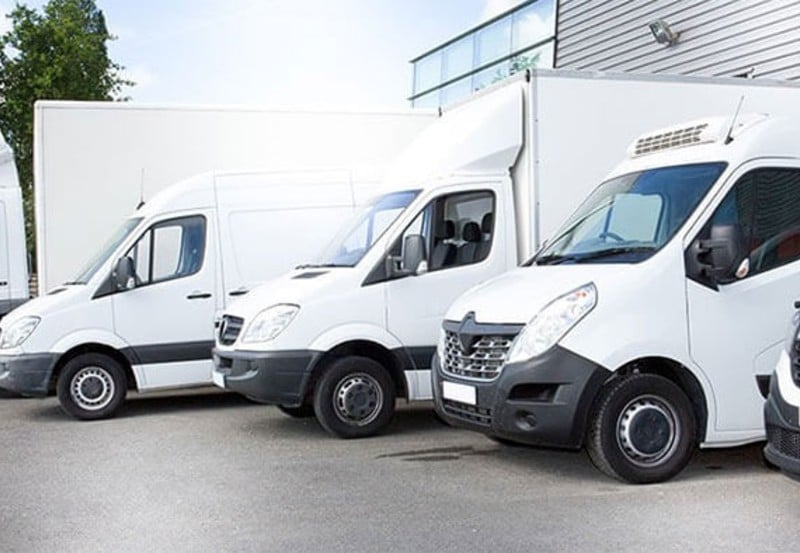 What vans can I drive with a standard licence?
The vans you can drive on a standard car licence depends on when you passed your driving test. The rules are a lot more generous if you passed before 1997.
If you passed your driving test before 1 January 1997 you're likely to be entitled to drive a van and trailer combination up to 8,250 kg maximum authorised mass (MAM).
MAM is how much the vehicle would weigh on a weighbridge. So it includes:
The vehicle weight
The driver
Any passengers
Luggage or cargo
Petrol and oil
This means you could drive a 7.5 tonne van with a 750 kg trailer. You're also allowed to drive a minibus with a trailer over 750 kg.
If you passed your test on or after 1 January 1997, you could drive vehicles up to 3,500 kg MAM. The vehicle can carry a maximum of 8 passengers. It can also have a trailer with a maximum weight of 750 kg.
So long as the MAM of the vehicle and trailer is no more than 3,500 kg you could also tow heavier trailers.
Cat B licence holders in general can also drive electric vans of up to 4,250 kg. Electric vans are generally heavier than diesels because of the weight of the battery.
Your licence should list the categories of vehicle you're allowed to drive.
Do different types of vans need different licences?
The heavier the vehicle you intend to drive, the more likely it is you have to upgrade your licence. You also have to take into account the date you passed your test.
If you passed your car driving test before 1997, you generally have a C1 entitlement on your licence.
This means you're already entitled to drive 7.5 tonne vans without taking another test. But only if you're not doing it for a living.
Passed your test in 1997 or later? Then you need to take another test to get a van licence if you want to drive anything over 3.5 tonnes.
What is a 3.5 tonne van?
A 3.5 tonne van is one that's allowed to weigh up to 3.5 tonnes when fully laden. The gross vehicle weight (GVW) should be on the vehicle identification number (VIN) plate.
The GVW should include the weight of the van plus the weight of the driver, any passengers and the payload.
The payload is how much you can put in the van without it being overloaded. As well as being dangerous, overloading a van could lead to a fine.
You can work out the payload by taking the GVW minus the kerb weight. The kerb weight is how much the vehicle alone weighs.
So a 3.5 tonne van with a kerb weight of 1.8 tonnes can have a payload of up to 1.7 tonnes. But then you need to subtract the weight of the driver, passengers and so on.
To give you an idea what vans you could drive on a car licence, typical 3.5 tonne vans include:
Ford Transit
Peugeot Boxer
Fiat Ducato
Renault Master
Vauxhall Movano
Citroen Relay
When you're looking for van insurance, make sure your policy covers the type of van you expect to drive.