Truck insurance
Whether you're driving a truck, lorry or heavy goods vehicle (HGV), it's important to have the right cover in place.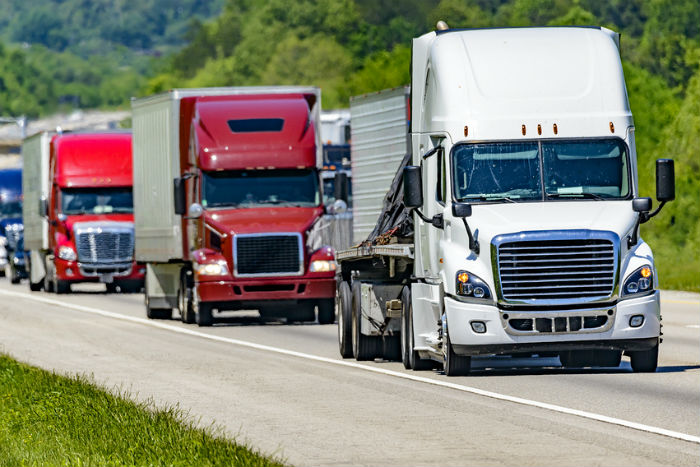 Visit our specialist truck insurance provider,
Quote Me Today for a quote
A truck insurance policy can also be referred to as a HGV, lorry or haulage insurance policy. Despite the different terms, they largely refer to the same type of vehicle.
What's the difference between a truck and a lorry?
At first it can be confusing to figure out whether you're driving a truck or a lorry. Generally, the two terms are interchangeable. 'Truck' tends to be more of an American term, while 'lorry' is more commonly used in the UK. Both are classed as HGV vehicles.

To add a little more confusion into the mix, 'truck' can also be a nickname for a pick-up truck, which is a light-goods vehicle (LGV). If this is the case, you'll need pick up insurance.
What's the difference between HGVs and LGVs?
LGVs have a maximum gross weight of 3.5 tonnes. This includes passengers, cargo, and fuel. Pick-up trucks and vans come under this. Usually, you can drive these vehicles with your standard driving licence, though you may need additional training to drive certain kinds of LGVs.

Lorries or HGVs have a gross weight of over 3.5 tonnes. Some examples include Arctics and lorries with more than two axles. If you want to drive these, you'll need an upgraded driving licence.
Licences for HGV drivers are renewed every five years and require a Certificate of Professional Competence (CPD). This involves four tests and 35 hours of training in order to keep the licence valid.

HGVs are typically used for commercial purposes, but some insurers may offer you a standard van insurance policy if it only has personal use. Insurers also tend to cap HGV policies at 44 tonnes – anything above that would likely need a specialist policy.


What does truck insurance cover?
There are two main levels of cover available for truck insurance. These are third-party, fire and theft (TPFT); and comprehensive.

Third-party, fire and theft provides cover:
if another vehicle is damaged or written off

if property is damaged – with a minimum limit of £1.2 million

if a person other than the driver is injured

fire damage

theft of the truck

damage caused through theft
The main difference with comprehensive insurance is that it also covers damage to your own vehicle, and to you. Depending on the policy, you may also get:
a choice of repairer

removal of debris following an accident

towing costs

changing or replacing locks and keys

returning the vehicle after theft
It's vital to read the terms and conditions of your policy, to make sure you know what you're covered for. If you feel unsure, contact your insurer.

Depending on how you use your truck, you may want to enhance your insurance policy a little. Some insurers may also offer these at an additional cost:
European cover

HGV breakdown cover

Legal cover

Hazardous goods cover

Public liability protection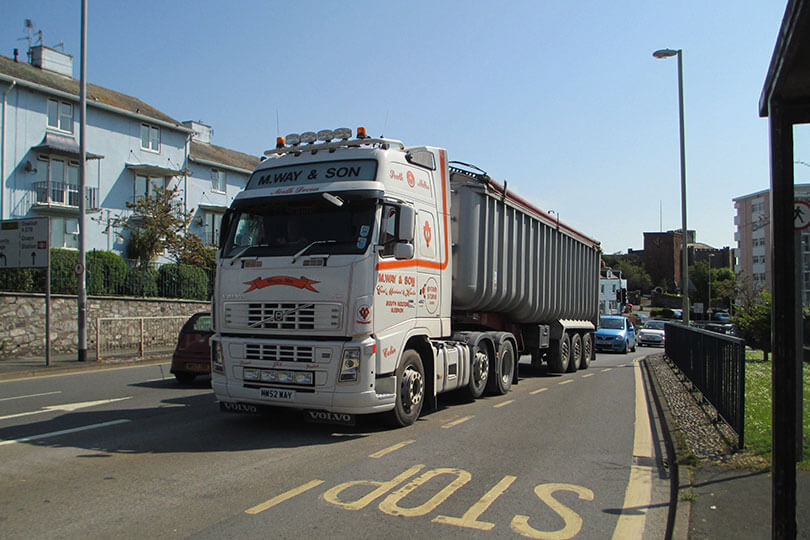 Using your truck for business
If you're driving a HGV, it's likely that you'll do so for business.

There are two main types of commercial truck driving – haulage and carriage of goods. Haulage involves a single pick-up and drop-off point, whereas carriage of goods involves multiple drop-off points. Make sure that your policy allows cover for how you use your truck.

If you're an employer, fleet insurance may be a viable option to save money. This applies if you have more than one HGV. A fleet insurance policy allows multiple HGVs to have cover under a single policy, effectively giving you a discount for each HGV you add.


Telematics truck insurance
Telematics uses GPS to assess your personal driving ability.

It takes into consideration your location, driving experience, your braking, cornering, and how rapid or measured your acceleration is.

It's used to provide a more tailored insurance quote, instead of basing your quote on the average person. These black box van insurance policies are becoming more common among companies that own fleets of trucks.


How do I reduce the cost of my HGV insurance?
As with a standard van or car insurance policy, there are a number of factors that go into how much your pay for your insurance policy. There are also a few factors that are more specific to HGV drivers, including:
whether your truck spends time outside of the UK

what business you use your truck for.

whether your truck is fitted with a telematics device.
There are a number of ways you can look to reduce your truck insurance premium, including:
Making sure the HGV is in a secure facility when not in use

Increasing your voluntary excess

Considering an advanced driver qualification
Here's the full list of tips on reducing your van insurance policy.
Visit our specialist truck insurance provider,
Quote Me Today for a quote