Essential information for your trip to the USA.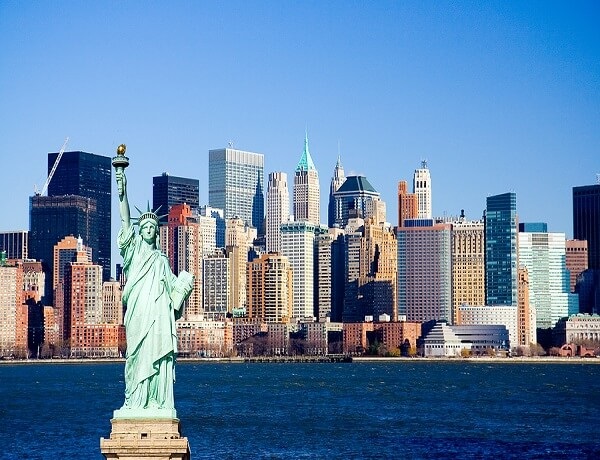 If you can't do it in America, where can you? This place is the land of dreams, a collection of world-famous cities, vast countryside and snow-capped mountain ranges.
You could spend a lifetime exploring this exciting land.
Whether you plan on catching some waves in California, or cruising off the coast of Florida, the list of things to do is endless.
USA, know before you go...
USA
TRAVEL INFORMATION

Travel insurance

Travel insurance is essential for any trip to America. All medical care is private.

If you need treatment while in the States it could end up costing a small fortune, which is why travel insurance for the States is usually more expensive than other worldwide travel insurance.

Currency

US Dollars

Money info

Credit/debit cards are the most popular methods of payments in the US. Most restaurants/hotels will accept these.

ATMs are widely located in all major towns and cities.It is a good idea to carry some cash on you if you plan on driving, as most toll booths don't accept cards.

Tipping in the US is common. In restaurants and bars, tips are usually calculated as a percentage of the bill.

Anyone that offers a service will be expecting a tip, e.g. taxis, airport porters, bell boys and valet.

Official language

English

Biggest state by population

California

Time difference

There are nine time zones in the USA ranging from GMT -10 in Hawaii to GMT -4 in the east.

Visa requirements

UK citizens can visit the US without a visa for a maximum of 90 days. You must complete a form before entry, using the

Electronic System for Travel Authorisation (ESTA)

. You're required to have a valid passport for the duration of your intended stay.

Driving in the US

Driving is a big part of trips to the US, with many visitors opting for fly-drive holidays, giving you the freedom to discover the open road.

If you plan to drive in the US you'll need the following:

- Full valid driving licence,

If you plan on driving a car, you're required to be over 21, but some companies may require a minimum age of 25.

British embassy

British embassies/consulates can be found in many major cities across the US.

Climate

Because of the vast size of the US, climates range from temperate, tropical and subarctic.

Some parts of the US are prone to extreme weather and natural disasters. Check the weather conditions of your destination and follow suitable advice before you leave.

Main attractions

Each state offers something spectacular for visitors, including:,

Statue of Liberty - New York,

Las Vegas - Nevada,

Hollywood - California,

Disneyworld - Florida,

The Grand Canyon - Arizona

National dish

When thinking of American food, hamburgers and hot dogs spring to mind. Along with supersized portions!,

The style of cuisine here is influenced by many immigrants who've settled here over the years.

Popular foods include:

New York-style pizza, Maine lobster, pancakes with maple syrup, and Philly steak sandwich.

Other things to consider

The legal drinking age is 21 in the US. You will be asked for ID on the purchase of alcohol. Each state has its own rules on alcohol consumption.

Local information site