Travel insurance and tips for your trip to the USA.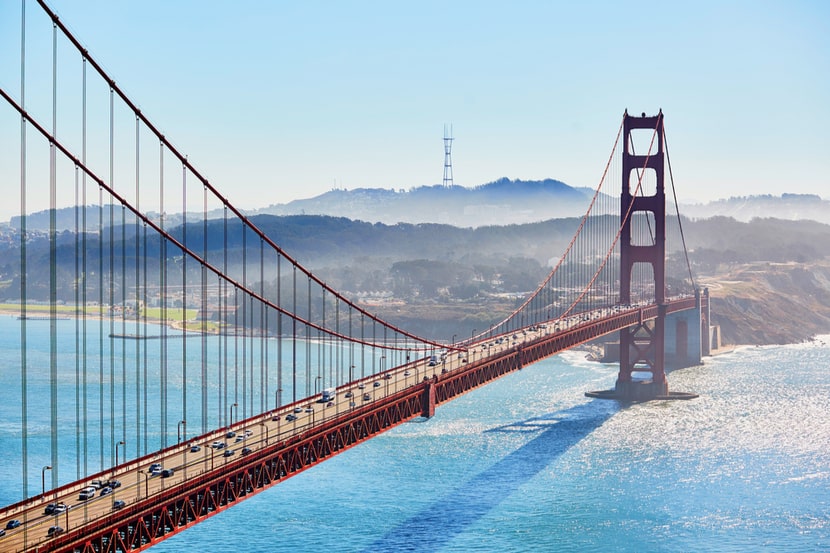 Does the USA still have travel restrictions?
For travel to USA from UK, you'll need to be fully vaccinated against Covid-19. Only US citizens and permanent US residents can show proof of recovery from Covid-19 instead.
The USA will accept the UK's proof of vaccination record. You must've had your final vaccine dose at least 14 days prior to travel.
Do I need travel insurance for USA?
Yes, travel insurance is essential for USA travel. Healthcare is notoriously expensive and you could be landed with a bill for tens of thousands of dollars if you need medical care. There's also the risk of your personal belongings to consider as well. You might even want to take out long stay travel insurance if you're embarking on a long trip throughout the USA, too.
As well as medical and repatriation cover, travel insurance should give you cancellation cover and cover for loss, theft or accidental damage of your luggage or personal possessions.
Do I need car insurance for USA?
Yes, car insurance is a legal requirement if you hire a car while you're in the USA. Any car you rent should come with third-party car insurance as standard. This might appear on the rental agreement as third-party liability cover.
Your rental agreement should also come with a damage waiver for the car you're driving. However, the damage waiver does come with an excess. So if you're in an accident, you could have to pay anything from £500 to £2000 in excess.
However, you can buy car hire excess insurance through Confused.com to cover excesses up to £10,000.
How to hire a car in USA
Driving is a big part of trips to the US, with many visitors opting for fly-drive holidays, giving you the freedom to discover the open road.
If you plan to drive in the US, you'll need the following:
Most hire car companies will require you to be at least 21, while some companies may stipulate a minimum age of 25.
Among the top-rated car rental companies in the USA are: Alamo Rent a Car, National Car Rental, Enterprise-Rent-A-Car, Dollar and SIXT.
Where should I go for the first time in USA?
This is a huge country with something for everyone. There are amazing cities to visit, like New York, San Francisco, Las Vegas and Los Angeles, the list goes on and on. What about Washington, Chicago, New Orleans and Miami as well?
But then there's world famous national parks like Yellowstone, which spreads across Wyoming, Montana and Idaho, Yosemite in California, and Grand Canyon in Arizona - along with natural attractions such as Niagara falls.
The USA is also big on theme parks and man-made attractions, such as Disney's Magic Kingdom Park in Florida or Universal Studios in California, and Florida.
Do some research to think about your priorities and what sort of holiday you want as well as the amount of time you have and the budget for your USA travel. If you're planning a two week holiday, then it might be best to focus on just one region.
For example, start your trip in San Francisco or Los Angeles, and you might be able to combine a stay in both these famous Californian cities with Yosemite national park, Las Vegas in Nevada and Arizona's Grand Canyon. Of course, you'd need to hire a car for a trip like this, though San Francisco stands out on this list as one of the better places in the USA for public transport.
USA Travel ideas
Here are some USA travel ideas to get you going. Once you've done your own research, you can mix and match itineraries as you please:
East coast to West coast
New York: The biggest city in the USA, New York has it all, apart from peace and quiet of course. Visit the Statue of Liberty, the Empire State building, Times Square and Central Park. The list goes on.
Niagara falls: Simply breathtaking, it's a group of three waterfalls straddling the border between the state of New York and Ontario in Canada.
Chicago: Perhaps the most underrated major city destination in the USA. There are great museums and lots of entertainment.
Springfield, Illinois: This was the home of Abraham Lincoln, so there's a celebration of his life here, including a dedicated museum.
St Louis, Missouri : A city on the Mississippi River, known for its impressive Gateway Arch.
Route 66: Enjoy a drive along Route 66, heading southwest from St Louis to Oklahoma City.
Grand Canyon: Before you get to Las Vegas, you must stop to see the Grand Canyon, one of the world's natural wonders.
Las Vegas: A city of casinos, shopping and entertainment, right in the middle of the desert.
Los Angeles: Santa Monica pier, Venice beach and Hollywood, there's lots to see and do. It's the centre of the US television and movie industry. Visit Disneyland and Magic Mountain.
National parks
Yosemite National Park, California: A magnificent national park, with its stunning waterfalls and valleys – you'll probably want to go back each year.
Death Valley, California: You'll need to pack some extra supplies of water for this one – a scorching desert valley, it's one of the hottest places on earth.
Zion National Park, Utah: A spectacular Canyon with a river and waterfalls awaits you.
Grand Canyon, Arizona: The stunning views and red rock of the Grand Canyon, which is carved by the Colorado River in Arizona, never disappoints.
Monument Valley, Arizona and Utah: More world renowned desert landscape.
Yellowstone National Park, Wyoming: This one has everything, from incredible wildlife to unique hydrothermal and geologic features, waterfalls, rivers, canyons and lush forests. You might even spot Yogi bear.
New Orleans to Key West
New Orleans, Louisiana: This is a captivating city, with its jazz heritage, French Quarter and very own signature cuisine.
Mississippi Delta: Check out the home of blues, stopping in Clarksdale as well as Tupelo, the birthplace of Elvis Presley.
Atlanta, Georgia: There's plenty going on in this lively city, the capital of Georgia state.
Charleston, South Carolina: A charming port city with a rich heritage.
St Augustine, Florida: The oldest town in America, it was founded by Spain in 1565.
Miami, Florida: Famous for its Art Deco South Beach, you could also enjoy some local attractions like the Kennedy Space Center.
Key West, Florida: You can drive all the way here, despite this being an island city in the Caribbean. It's only 90 miles from Cuba and is Florida's most southern point.
West Coast
Seattle, Washington State: Famous for coffee culture and the grunge music scene.
The Cascades: Travel through the snow capped Cascade Mountains
Portland, Oregon: A city with a strong art, theatre and music scene, Portland's known for its microbreweries and coffeehouses.
Crater Lake, Oregon: An awe inspiring deep water lake in a sleeping volcano.
Redwood National Park, California: Check out some of the tallest trees on earth.
San Francisco, California: For a lot of people, this will be their favourite American city. Set in a beautiful location in San Francisco bay, separated from the Pacific Ocean by the famous Golden Gate bridge. Visit Fisherman's Wharf and take the boat over to Alcatraz. Take in Chinatown, Mission District, North Beach and Japantown.
Big Sur and Highway-1, California: Drive along the scenic coastal road connecting San Francisco and Los Angeles, enjoying its beaches and cliffs.
Los Angeles, California: Santa Monica pier, Venice beach and Hollywood, there's lots to do and see. It's the centre of the US television and movie industry. Visit Disneyland and Magic Mountain.
San Diego, California: Chill out on the beach or check out SeaWorld, an animal theme park.
Travel resources for USA