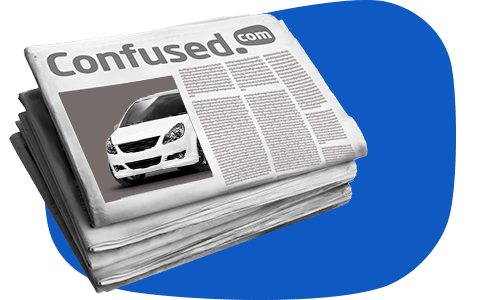 Carnage on the carriageway: THOUSANDS of roadkill victims in 2016-2017
New scrolling graphic shows almost 4,000 animals died on Britain's roads over the last two years
• New FOI data reveals deer were the most killed animals on the road in 2016 and 2017(1).
• The death count includes one wallaby on the M1 and a peacock on the A174.
• However, two fifths (39%) of drivers admit they have hit an animal while driving, meaning the actual number of roadkill could be a lot higher than officially reported.
• A fifth (18%) of drivers have or would consider eating roadkill, with one in 10 (10%) saying they would eat swan.
• Confused.com's guide explains exactly what to do if you hit an animal while driving – and it varies from dogs to cats.
Thousands of animals fall victim to Britain's roads each year, with almost 4,000 found by local authorities in 2016 and 2017 alone, according to new research. And to visualise the sheer scale of the number of animals sadly killed on Britain's highways, a new graphic, created by Confused.com, scrolls through a body count of a sobering 3,907 animals in 2016 and 2017(1).
The new figures, obtained by Freedom of Information request to Highways England, Transport Scotland and the Welsh Department for Transport, reveal some unlucky animals are more likely than others to be hit by a car. The graphic shows deer accounted for 1,117 deaths, almost a third (29%) of roadkill found, while badgers have the second highest death count with 915 (23%) reported. Sadly, common domestic animals such as cats and dogs also ranked highly, with 340 (9%) and 286 (7%) deaths, respectively. The past two years have even seen the deaths of animals you wouldn't typically find on Britain's roads, with one wallaby killed on the M1 and a peacock on the A174 – explore the full graphic here.
Worryingly, these figures could be even higher given almost two fifths (39%) of motorists have hit an animal while driving, and not all of these may have been reported to local authorities. In fact, many said they had collided with a bird (42%) with more than a quarter (26%) having run over a rabbit.
And while some drivers may find it incredibly upsetting to accidentally run over an animal, others take a more practical approach to the issue, with nearly one in five (18%) saying they have or would consider eating roadkill. And it seems drivers are open to more unusual choices, with one in one 10 (10%) saying they would eat swan and more than one in seven (15%) would eat squirrel.
The law around animals on the roads can be a grey area for drivers. For example, it is illegal to hit an animal with intention and take it home for tea. But if you see roadkill which has already fallen victim to a car you may pick it up, providing it is safe to do so. To help drivers navigate the law, Confused.com has created a guide on the steps a driver should take if they've hit an animal on the road.
Looking at the law in more detail, it seems some collisions with animals have to be reported to local authorities. Worryingly, only one in seven (14%) of those involved in an accident with an animal reported it, while most (58%) said they knew they didn't have to, because of the type of animal they hit.
And taking the law into account, coming up against an animal in the road can leave drivers with a moral dilemma. Nearly half (49%) have dodged hitting an animal while driving with almost half (46%) avoiding an accident by performing an emergency brake, while two fifths (40%) swerved out of the way. However, to stay on the safe side of the law, just one in 10 (11%) drove on as they didn't want to put other drivers (33%), or themselves (22%) at risk. But hitting an animal can also be dangerous, particularly larger animals that can cause damage to cars and risk those inside. In fact, hitting an animal has cost drivers an average of £255 in damage costs.
And it seems some drivers are more willing to risk their own safety, and that of other road users, for certain animals over others. A whopping eight in 10 (80%) say they would brake or swerve for a dog, but only half (47%) would do the same for a bird.
% of drivers who would swerve or brake to avoid the following animals
| | |
| --- | --- |
| Animal | % of drivers |
| Dog | 80% |
| Deer | 79% |
| Cat | 73% |
| Fox | 67% |
| Rabbit | 56% |
| Bird | 47% |
For animal lovers, it's worth being mindful when driving in certain areas, as the data reveals some roads are more of an animal death trap than others. According to the data, the A303, which stretches from Basingstoke to Devon is England's most deadly road for animals. This countryside road, which passes alongside the popular landmark, Stonehenge, saw 434 animals found as roadkill alone, accounting for 12% of the 2 year's total. However, the road's rural setting could be partly to blame for such a high number of animal deaths given that more than two thirds (69%) of drivers who have hit an animal while driving did so along a country road. Although, surprisingly one in 15 (7%) have run into an animal on a motorway, where you might expect fewer animals to wander.
It can be upsetting for drivers and animal lovers to see some of the UK's treasured wildlife and pets face death at the expense of cars. Motorists should always be cautious when driving in rural areas in particular where our furry friends are more likely to meander over roads without looking.
Amanda Stretton, motoring editor at Confused.com, says: "Sadly, the graphic highlights the sheer number of animals killed on our roads, and in the last two years this figure has been in the thousands.
"Unfortunately, being a driver means you have to make difficult decisions when it comes to facing an animal in the road and doing what is safest for yourself and other road users. If swerving means putting yourself and other drivers at risk then this should be avoided.
"Some drivers might also be tempted to jump out of the car and investigate a dead animal on the road, but this can also be risky. Drivers should know which animals they are legally required to stop for, so to help them Confused.com has created a guide on what to do if you hit an animal while on the road."
-Ends-
Notes to editors
Unless otherwise stated all statistics were obtained from a survey to 2,000 UK motorists. The survey ran between 27th November 2017 and 29th November 2017.
1. Confused.com issued a Freedom of Information request to Highways England, Transport Wales and Transport Scotland asking:
a) The number of dead animals found on roads in 2016 and 2017 to date, broken down by animal type
b) The road name where the incident took place
Press team contacts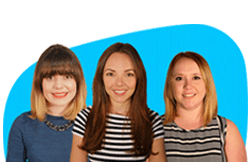 For more information, please contact our press team.
Email: pressoffice@confused.com
If your enquiry is time-critical, please write "URGENT" in your email subject line. If you would like a ring-back, please include your telephone number.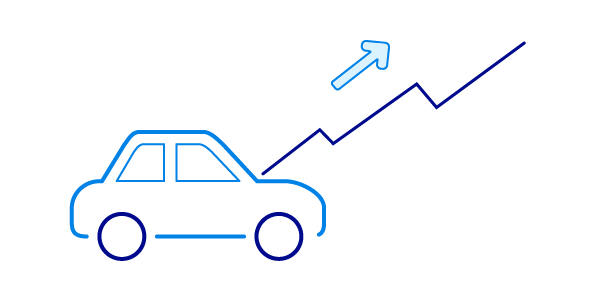 The most comprehensive analysis of car insurance premiums in the UK – compiled by motoring experts just for you! How much will you be paying?
SEE TRENDS