Car insurance up £110 annually with prices set to peak by the end of the year
The cost of motoring continues to rise as the Confused.com car insurance price index Q1 2017 reveals a year-on-year price increase of 16%
Car insurance prices are revving up with drivers paying £110 more for their premiums than they did a year ago.
According to the latest Confused.com car insurance price index, powered by Willis Towers Watson, drivers across the UK are now paying £781 for the average comprehensive premium. This is 16% higher than the amount they were forking out last year. And with premiums up 2% (£14) since the last quarter, the data from the Q1 2017 price index suggests the amount drivers pay for their car insurance is on its way to peaking.
Motorists are now paying just £77 less than the highest ever average premium of £858 which was seen in Q2 2011, with prices set to surpass this figure by the end of the year. And car insurance costs could shift up a gear and pass the £1,000 mark in 2018 due to extra pressures imposed on the insurance industry. This includes the Ogden rate cut which will see insurers paying out more for personal injury claims(1), as well as an increase to 12% for Insurance Premium Tax (IPT) in June(2). And coupled with hikes in road tax for new cars(3) and petrol prices rising 4.6p to 119.7p/l since the start of 2017(4), it's likely that many drivers will feel the cost of motoring burning a sizeable hole in their pockets.

However, it appears the latest car insurance price increases are draining the bank balances of some motorists more than others. Looking at how cost rises vary between male and female drivers, both genders have seen their premiums accelerate over the past year, with men paying £119 (17%) more while women are paying £99 (16%) more.

But there continues to be a worrying disparity between how much men and women pay for their premiums, with men spending £824 on average(5). This is £96 more than female drivers, who pay £728 for their car insurance on average, despite the EU gender directive which states that gender cannot be taken into account when calculating car insurance prices(6).
And when considering certain age brackets, the variation between how much male and female drivers pay for car insurance is staggering. For motorists aged between 17 and 20, there is a whopping £617 difference, with male drivers in this age group paying £2,363 for their premiums compared to a - still hefty - £1,746 paid by their female counterparts.

The gender disparity can be seen among more mature drivers, too. Even though 61 to 65-year-old women are paying the least for their premiums (£362) of any age bracket, men aged 61 to 70 are now paying more than they've ever paid. Car insurance prices have peaked for this demographic, with male drivers aged between 61 and 65 now paying £518 after a 20% annual increase while those aged between 66 and 70 now pay £487 following a year-on-year rise of 16%.

In fact, it's a grey area for mature motorists who are starting to be hit with price rises. Facing the highest annual increase are 66-year-olds, whose premiums have gone up a hefty 23% (£84) since last year. In comparison, 18-year-olds have seen one of the slowest percentage increases of 9% (£171), despite paying the most for car insurance (£2,164) of any other age group.

However, it does seem younger drivers are facing the biggest actual year-on-year price rises across the board. Drivers under the age of 26 account for the 10 largest monetary increases, with 17-year-olds paying £202 (11%) more than they were last year. This is compared to 68 year olds, who are paying £40 (9%) more than 12 months ago. But 19-year-olds will have likely felt the biggest difference this quarter, as they are now paying an extra £59 (3%) for their car insurance compared to drivers aged 71+ who have actually seen their premiums drop by -£13 (-3%).

Looking across the UK, increases in premiums can be felt in most areas, with no region escaping an annual price hike. Scotland accounts for the highest annual increases across the board, with the Scotland Highlands and Islands facing a whopping 21% (£102) rise in car insurance prices, followed by Eastern & North Eastern Scotland (20%), the Scottish Borders, and Central Scotland (19%). However, drivers in the Borders are still paying the least for their premiums (£547) compared to motorists in other regions such as those in Inner London who are paying £1,260 on average after a 16% (£174) increase.
Manchester and Merseyside drivers have also been stung this quarter, having seen the largest increase of 3.8% equivalent to £38. But motorists in Central and North Wales have managed to escape with a much welcome -2% (-£13) drop. In fact, drivers in this Welsh region have also seen the lowest annual increase of any other, just 11% (£59). And motorists in the South West and Northern Ireland can also rejoice as their premiums have dropped this quarter by £1 (0%), despite their car insurance being up 15% and 17% year-on-year.
Some more local price rises are hitting certain corners of the UK more than others. This includes drivers in Bradford and Uxbridge who will have seen the biggest rise in car insurance costs over a 10-year period, with motorists in these areas seeing their premiums double during the decade. Motorists in Inverness are also paying more than they've ever paid for their premiums (£585) following a 26% annual increase. And the areas of Luton, Hebrides and Harrogate are within just 2.5% off paying their highest ever premiums, which is perhaps indicative of the expected record high premiums to come.
However, it's London drivers who continue to have the most expensive policies and eight areas within the Inner and Outer London regions account for the priciest premiums of the UK. East London drivers pay the most for car insurance overall, with the average premium rising 16% (£209) year-on-year to £1,514 on average.
Amanda Stretton, motoring editor at Confused.com, says: "Drivers across the UK are seeing car insurance prices accelerate and there seems to be no signs of slowing. With prices having risen 16% annually, the average driver is now paying a whopping £781 for their premiums - £110 more than they were paying this time last year.
"And as the industry adapts to additional pressures, such as the drastic Ogden rate cut and the hike in IPT to 12% from June this year, we could be on course to drive past the £858 peak we saw in 2011. As car insurance costs continue to climb, average premiums could even break the £1,000 barrier by next year.
"Thankfully, insurers are now required to show drivers their premium from the previous year at point of renewal. So being able to compare the amount they paid in the previous year and armed with the knowledge that prices are rising across the board, motorists should be more inclined to shop around.
"To get the best deal drivers should take note of their renewal price and run a quote through a car savings site, such as Confused.com, to see if they can get a cheaper car insurance premium elsewhere."
- ENDS -

Notes to Editors:
More than 4 million quotes are used in the construction of each quarter's insurance price index - this makes it the most comprehensive insurance index in the UK. Unless otherwise stated all prices referred to are for comprehensive cover.

The following web pages will be updated to reflect the new figures and can be linked to: http://www.confused.com/car-insurance/price-index
1. https://www.gov.uk/government/news/new-discount-rate-for-personal-injury-claims-announced
2. https://www.gov.uk/government/publications/changes-to-insurance-premium-tax-increase-to-standard-rate/changes-to-insurance-premium-tax-increase-to-standard-rate
3. https://www.gov.uk/government/news/new-vehicle-tax-rates-from-1-april-2017
4. http://www.theaa.com/driving-advice/driving-costs/fuel-prices
5. Car insurance for men is on average higher than for women, for example because certain male-dominated occupations have a poorer claims experience, which is reflected in the premium charged. Also, on average, men drive larger and more costly vehicles.
http://www.confused.com/eu-gender-directive/~/media/docs/eu-gender-directive-factsheet.pdf
Media information
For more information, contact our media team - pressoffice@confused.com
If your enquiry is time-critical, please write 'URGENT' in your email subject line.
If you would like a ring-back, please remember to include your telephone number.
Confused.com media team
About Confused.com
Launched in 2002, Confused.com was the UK's first digital marketplace for car insurance and is one of the leading brands in the sector, generating over one million quotes per month. It has expanded its range of comparison products over the years to include home insurance, van insurance, motorcycle insurance, and car finance comparison, as well as a number of tools designed to save consumers money.
Confused.com is not a supplier, insurance company or broker. It provides an objective and unbiased service. By using cutting-edge technology, it has developed a series of intelligent web-based solutions that evaluate a number of risk factors to help customers with their decision-making, subsequently finding them great deals on a wide-range of insurance products, financial services, utilities and more. Confused.com's service is based on the most up-to-date information provided by UK suppliers and industry regulators.
Confused.com is the largest company in the Penguin Portals Group, which is the largest group of its kind with similar operations stationed across the world. Penguin Portals Group is owned by the Admiral Group plc. Admiral listed on the London Stock Exchange in September 2004. Confused.com is authorised and regulated by the Financial Conduct Authority.
Press team contacts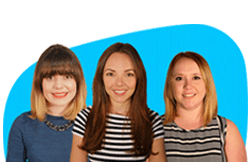 For more information, please contact our press team.
Email: pressoffice@confused.com
If your enquiry is time-critical, please write "URGENT" in your email subject line. If you would like a ring-back, please include your telephone number.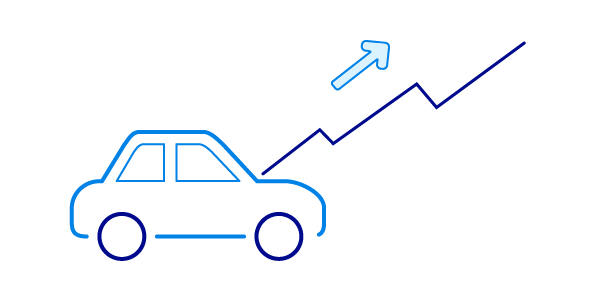 The most comprehensive analysis of car insurance premiums in the UK – compiled by motoring experts just for you! How much will you be paying?
SEE TRENDS