Press team
Got a press query? Contact our award winning press team
Contact our award winning press team for more information including press releases, press packs and expert comments via our email address:
If your enquiry is time-critical, please write 'URGENT' in your email subject line. And if you'd like us to call you back, please include your contact phone number.
Postal address
PR team - Confused.com
Floor 3
Greyfriars House
Greyfriars Road
Cardiff
CF10 3AL
PRmoment awards 2017

Winner of Best Use of Research - In-house
The PRmoment awards celebrate excellence and recognise and reward outstanding campaigns and exceptional talent in the UK PR and Communications sector.
PRCA awards 2015

Winner of In-House team of the year award
The PRCA awards recognise excellence within each of the regions of England, Wales, Scotland and Northern Ireland.
CIPR Pride Awards 2015

Finalist Consumer Relations Campaign
Finalist Outstanding Young Communicator
The most credible regional awards in the public relations industry, the PRide Awards recognise and reward outstanding work across 9 UK regions and nations.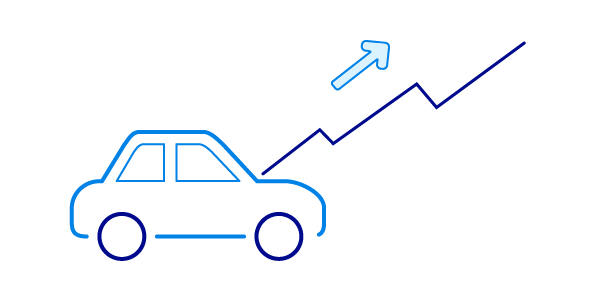 The most comprehensive analysis of car insurance premiums in the UK – compiled by motoring experts just for you! How much will you be paying?
SEE TRENDS