Drivers face £526m variable speed fines from smart motorway cameras
Since 2013, 3,000 accidents recorded in variable speed zones on motorways which can drop from 70mph to 20mph
• 210,538 UK drivers have been caught speeding by variable 'smart' motorway cameras since 2013(2), each facing fines of up to £2,500.
• One in three motorists (32%) have had an accident or near miss caused by sudden drops in speed limits, or know someone who has.
• Eight in 10 (78%) drivers caught speeding blame sudden changes in speed caused by variable smart motorway cameras.
• Just one in 10 (10%) motorists are aware variable speed cameras can drop to 20mph on UK motorways(3).

Drivers have been stung with millions of pounds in fines(1) after being caught out by sudden drops in speed on UK motorways, according to new research.

Since the first variable speed cameras were installed on motorways in 2013, motorists have been left with up to £526 million in fines(1). That's after 210,538 drivers have been caught exceeding the limit(2), which can drop from 70mph to speeds of just 20mph(3). And it's likely the number of fines will rise even further, with more variable speed zones planned across the UK as part of so-called 'smart' motorway schemes(4).

Variable speed cameras are used on motorways to enforce temporary speed limits in order to reduce congestion and improve safety during poor driving conditions. But they've been met with muted enthusiasm across the regions, which may be of little surprise given the figures. Last month it was reported that 13,000 motorists had been caught in just six months since variable speed cameras were installed on the M4 between J25 and J28 at Newport(5).

Now, new Freedom of Information data obtained by Confused.com suggests variable cameras on other stretches of motorway have also accounted for high volumes of speeding tickets. Cameras on the stretch of the M4 between J19 and J20 in both directions have collected a whopping 40,320 penalty notices between 2015 and 2016, more than any other variable speed camera point in the UK. This is followed by cameras on the M5 between J16 (Almondsbury) and J17 (Easter Compton) with 27,398 penalty notices and cameras on the M1 J10 and J11 at Luton with 21,751 penalty notices.
Variable speed camera points with the most speeding penalties since installation
Area
Motorway/Junction
Installation date
Penalty notices
Bristol
M4 J19-20
July/Aug 2014
40,320
Almondsbury -

Easter Compton

M5 J16-17
June 2014
27,398
Luton
M1 J10-11
Sept/Nov 2013
21,751
Surrey
M25 J9-16
2014
19,194
Epping
M25 J27
Jan 2013
18,888
However, it's not just fines and penalty points that are impacting drivers, with many questioning the safety implications associated with variable speed cameras. In fact, a total of 2,840 accidents were recorded in variable speed camera zones across the UK since the first cameras were installed in 2013. And 1,772 of these were recorded by Surrey Police on the M25 between J9 and J16 since installation in 2014.
It seems drivers think the unpredictable change in speed caused by these cameras is to blame for these accidents. In fact, one in three (32%) motorists who have driven in these zones have had an accident or near miss, or know someone who has. And they say this is as a result of the sudden change in speeds of these variable cameras. While a further one in five (19%) have actually witnessed an accident or near miss right in front of them.

Many of those drivers who have been caught exceeding the speed limit agree that variable speed zones have a lot to answer for. One in 20 (6%) motorists have been caught speeding in these zones, with eight in 10 (78%) of these drivers claiming they did not realise a change in speed was being enforced at the time. However, some may argue speeding motorists are using variable cameras as a scapegoat, as the research suggests that these drivers are regular speeders – on average having been caught twice by variable cameras.

Despite this, two in five (40%) drivers agree that variable speed cameras cause motorists to brake more suddenly and over a quarter (28%) say there is not enough notice before a change in speed. One in three (33%) would go as far as to say that the sudden change in speed in these variable zones is dangerous.
Perhaps the reason so many motorists are being caught out is linked to confusion about variable speed cameras. Only one in 10 (10%) knew that variable cameras on UK motorways can drop to 20mph, so it may not be surprising that so many are caught out by drastic drops in speed.
And knowledge of variable speed cameras seems to be relatively low. When unprompted, a whopping 27% of drivers were unfamiliar with what variable speed cameras actually are – a shocking figure given that over half (54%) drive through these zones at least once a month. And one in five (19%) admit they are often unsure if the speed limit is advisory or compulsory. It's therefore, unsurprising, three in 10 (30%) feel they would benefit if more was done to raise awareness of where variable speed camera zones are located. This perhaps suggests that offenders would benefit from re-education about the road rules as recommended by the National Police Chiefs' Council earlier this year(6).
Tips for driving on a smart motorway
Never drive in a lane closed by a red 'X'
Keep to the speed limit show on the gantries
A solid white line indicates the hard shoulder - don't drive in it unless directed
A broken white line indicates a normal running lane
If your vehicle experiences difficulties (e.g. warning light), exit the smart motorway immediately if possible
Use the refuge areas for emergencies if there is no hard shoulder
Put your hazard lights on if you break down
As well as imposing reduced limits for safety reasons, variable speed cameras are part of a strategy to reduce congestion. But almost two in five (37%) think they do not fulfil this role effectively.

But in spite of their bad rep, variable speed cameras are not the most hated among motorists. Mobile police cameras are by far the most disliked type of speed camera (38%) compared to variable speed cameras (7%) and average speed cameras (12%).
Amanda Stretton, motoring editor at Confused.com, said: "There seems to be a perception among drivers that variable speed cameras on smart motorways are there to catch people out, and it's no surprise with up to £526m in fines issued last year alone.

"We'd advise drivers to research their route before heading out to take note of any areas where there may be a dramatic drop in speed. Keeping a considerable distance between your own car and the car in front can also help to avoid any sudden braking.

"Of course, speeding can land drivers with more than an expensive ticket as motorists with points for speeding can also face increased car insurance costs at point of renewal. So if you are one of the many drivers who has recently received a speeding ticket, you should consider shopping around and comparing prices online."

-Ends-


Notes to Editors
Unless otherwise stated, all figures taken from omnibus research carried out by One Poll research on behalf of Confused.com. This was an online poll of 2,000 UK adults who drive (nationally representative sample). The research was conducted between 20th April 2017 and 21st April 2017.

1. 210,538 fixed penalty notices were issued to motorists who were caught driving over the speed limit at variable speed camera points since they were installed across UK motorways between 2013 to present. This figure was calculated by multiplying the number of fixed penalty notices by the maximum fine for speeding on a UK motorway of £2,500.
2. Confused.com issued a Freedom of Information request to 45 police forces in England, Scotland, Wales and Northern Ireland. Of the 45 police forces that were contacted, 14 were able to come back with data relating to variable speed cameras.
a) The number of speed enforcement notices sent to registered keepers after they were recorded travelling over the speed limit at all of the variable speed camera points (e.g. including, but not limited to (i), 'M6 J10a – 14, M6 J15 – 16') within your force area? Please can you provide figures for one year prior (ii) to the cameras being made live and two years after (ii) the cameras were made live.

b) The number of road traffic accidents recorded between the variable speed camera points (e.g. between 'M6 J10a – 14, M6 J15 – 16') within your force area? Please can you provide figures for one year prior to the cameras being made live and two years after (iii) they were made live.

i. If there are any further variable speed camera points within your force area but not listed here, please include data for these, too.

ii. When collating data for the year prior to the cameras going live, please refer to enforcement notices issued for speeding offences recorded between the points where the current variable speed cameras operate (e.g. between 'M6 J10a – 14, M6 J15 – 16').

iii. For the data 'two years after live date', please provide a data breakdown per year. If the variable speed cameras have not been in operation for more than two years, please provide information up to March 2017.
3. The gantries at variable speed camera points can drop to 20mph in major incidents. The cameras can only enforce speed limits of 40, 50, 60 and 70mph.
4. http://www.highways.gov.uk/smart-motorways-programme/
5. http://www.bbc.co.uk/news/uk-wales-south-east-wales-39515289
6. http://www.bbc.co.uk/news/uk-38563380
Media information
For more information, contact our media team - pressoffice@confused.com
If your enquiry is time-critical, please write 'URGENT' in your email subject line.
If you would like a ring-back, please remember to include your telephone number.
Confused.com media team
About Confused.com
Launched in 2002, Confused.com was the UK's first price comparison site for car insurance and is one of the UK's biggest and most popular price comparison services, generating over one million quotes per month. It has expanded its range of comparison products over the last couple of years to include small van insurance, motorcycle insurance, car buying and selling, and car finance, as well as a number of tools designed to save drivers money on motoring.
Confused.com is not a supplier, insurance company or broker. It provides an objective and unbiased comparison service. By using cutting-edge technology, it has developed a series of intelligent web-based solutions that evaluate a number of risk factors to help customers with their decision-making, subsequently finding them great deals on a wide-range of insurance products, financial services, utilities and more. Confused.com's service is based on the most up-to-date information provided by UK suppliers and industry regulators.
Confused.com is owned by the Admiral Group plc. Admiral listed on the London Stock Exchange in September 2004. Confused.com is regulated by the Financial Conduct Authority.
Press team contacts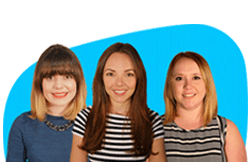 For more information, please contact our press team.
Email: pressoffice@confused.com
If your enquiry is time-critical, please write "URGENT" in your email subject line. If you would like a ring-back, please include your telephone number.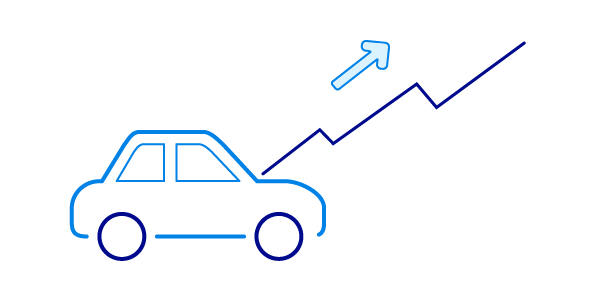 The most comprehensive analysis of car insurance premiums in the UK – compiled by motoring experts just for you! How much will you be paying?
SEE TRENDS