Avoid these holiday motoring traps
Are you spending part of your holiday behind the wheel? A little knowledge may spare you some unpleasant surprises.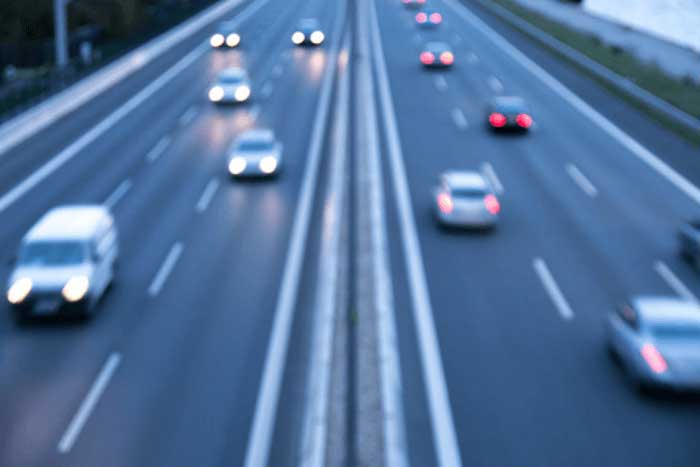 If your idea of driving in Europe is racing down a quiet autobahn or autoroute at 100mph, perhaps you should think again.
It is true that some roads on the Continent have no fixed speed limit, and also that any penalties imposed might not have any impact on your UK driving licence in terms of points or future car insurance-premium rises.
But don't kid yourself that breaking the laws of the road in countries such as France, Germany and Spain can be pretty much consequence-free.
Impact of Brexit on driving abroad
The UK is no longer part of the EU.
We're now in a transition period until the end of 2020 while the UK and EU carry out negotiations.
Until then, the current rules for driving abroad won't change.
For more information on travelling in 2021 and beyond, visit GOV.UK.
No points… but no car either
If you're stopped by police, they will generally have the power to impose on-the-spot fines – even if this means escorting you to the nearest cash machine.
Arguing that you weren't aware of the speed limit or that you have a ferry to catch are unlikely to get you off the hook, and you face paying hundreds of euros depending on the severity of your offence.
Worse still you could lose your car: police in France, for example, now have the right to impound your vehicle if you are travelling more than 50kph (roughly 30mph) above the limit.
Exceed the permitted rate by 40kph (25mph) and your licence could be confiscated.
In Germany, your car can be taken if you are unwilling or unable to pay any instant fines.
Read more: A whistlestop guide to driving abroad

What are the limits?
Broadly speaking, speed limits on the Continent are similar to those in the UK.
In built-up areas, a limit of 50kph applies in France, Germany and among other countries; on motorways, the maximum is normally 130kph (around 80mph).
On much of Germany's autobahn, 130kph is a guideline rather than a strict limit, so in theory you can travel more quickly. Some sections do enforce lower limits however, and these are marked with red signs.
Read more: A guide to holiday car hire
EU Cross-Border Enforcement Directive
If you commit a driving offence in certain EU countries, it will now be easier to prosecute you, thanks to the EU cross-border enforcement directive.
In early 2015, the directive was introduced to the EU, which allows authorities to chase up motorists who have committed specific driving offences in their country.
Only certain countries in the EU decided to opt in, but in May 2017, the scheme was introduced to the UK, along with Denmark and Ireland. Finland and Portugal have not signed up as of yet.
The scheme targets eight specific offences, these are:
Driving under the influence of alcohol or drugs

Speeding

Driving through a red light

Driving in forbidden lanes

Using your mobile phone behind the wheel

Failing to wear a seat belt or helmet
The countries that are members of the directive will be encouraged to exchange the identity or the registered keeper or owner of the vehicle at the time of the offence.
If you do receive such a fine in the post, you will be entitled to challenge it in the same way you would a UK charge, but clearly this is likely to be a more complicated process.
Legally speaking, however, a fine such as this can't be enforced in Britain in the same way as a UK-issued fine: foreign authorities can't ask the British judiciary to help them get their money.
Motoring lawyer Jeanette Miller, managing director of Geoffrey Miller Solicitors, says: "The long and the short of it is that, a foreign speeding ticket alone is probably not recognised in the UK at the moment."
It's unclear how Brexit will effect this directive, but you should always follow to rules of the road, whatever country you're in.
Read more: International driving permits

Should you tell your insurer about any foreign driving offences?
The answer may technically be yes, but doing so could prove difficult.
For example if you were applying online, the offence code would usually be selected and the adjustment would be made to the premium.
But the code for the offence committed abroad wouldn't be an option.
Also, you won't have earned any points either, and the fines won't be in sterling.
It is worth checking the small print on your policy to see what your insurer's view is on disclosing speeding fines: if in doubt, give the company a call to explain what has happened, although, its computer systems may simply be unable to process the information.
First published on the 7th of July 2015