Car insurance prices rise for the first time in over 12 months
Could car insurance costs climb even further?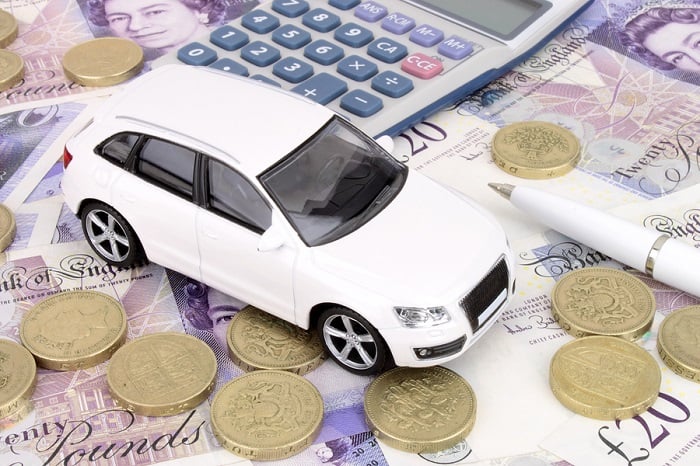 Following a year of declining prices, the cost of car insurance has gone up by £8 over the past quarter – an increase of 1%.

As a result, the average driver now pays £760 per year for their premium.

That's according to the latest Confused.com car insurance price index, which began in 2006 and is published every three months.
Renewal prices up by £50 on average
Meanwhile, a separate survey found more than half (54%) of motorists who renewed their car insurance between July and September this year saw their premium rise by £50 on average when they opened their renewal notice*.

This highlights the fact that many insurers fail to reward loyalty, something Confused.com is urging the 60% of motorists who renew with the same insurer to consider.
READ MORE: Top tips for getting a cheaper car insurance quote
Time of day can affect price
In addition to shopping around come renewal time, there are many ways motorists can save money on the cost of their car insurance.

Perhaps rather surprisingly this includes being savvy about the time of day they go online.

In fact, Confused.com data reveals motorists shopping around online at 8am received the cheapest prices on average.

Meanwhile, those browsing in the early hours of the morning (2am) are likely to find car insurance at its most expensive.

Overall, the morning (6am – 9am) appears to be the optimum time to get the best prices**.
Motorists aged 26 see biggest % increase
Generally, drivers of all ages have started to see their car insurance costs creep up over the past few months.

However, 26-year-old motorists saw the biggest percentage increase of anyone.

The average cost of car insurance among this age group went up by 4% over the last three months, equivalent to a £38 rise. As a result an average premium now stands at £1,024.

Meanwhile, 18-year-old drivers are still facing sky-high prices, being the only age group to pay more than £2,000 (£2,058) for their car insurance on average.

READ MORE: How do I save money on car insurance?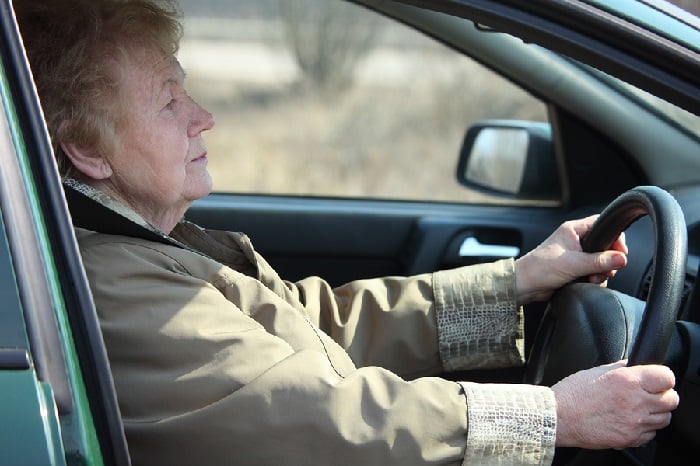 On the other hand, motorists starting to consider retirement may have reason to be more cheerful.

Drivers aged 60+ are typically paying £503 or lower for their car insurance, the cheapest prices paid by any drivers.
Male drivers pay more than females
The latest index shows men tend to pay £94 more than women for car insurance.

Insurers are unable to assess a driver based on their sex, as outlined by the EU gender directive, but there are other risk factors which cause men to have higher premiums.

For example, men tend to drive more expensive cars with larger engines, meaning they make higher-value claims.

They also tend to have significantly more motoring convictions than women.

READ MORE: Data reveals women really are safer drivers than men
Are further price rises on the way?
Getting a good deal on your car insurance could be especially important considering that further price rises could be on their way.

For example, the last time prices took a similar U-turn, the cost of car insurance soon started to accelerate.

This was at the beginning of 2015 when the average premium crept up from £591 to £600 between the first and second quarters of the year, with prices going on to increase a further £115 (+19%) over the following 12 months.
Motorists urged to shop around
Louise O'Shea, CEO at Confused.com, says: "Over a year ago we saw car insurance prices start to decrease, but now it seems prices may be changing direction and starting to creep up once again. And there is no telling how long it will be before they start to really accelerate.

"This is why it's so important for drivers to be savvy and shop around as there could be a better deal out there for them.

"And we are so certain of this at Confused.com that we are offering to beat drivers' renewals, or give them the difference, plus £20."

O'Shea adds: "Please don't pay more than you have to - take a few minutes to check your renewal letter and get a new price from Confused.com. We could easily save you up to £279."

READ MORE: Car insurance no-claims bonus explained
* Obtained from a OnePoll survey of 2,000 UK drivers (nationally representative) between 4-9 October 2018.
** Based on 1,000 car insurance quotes made between July-September 2018.