The cost of car insurance went down by 16% over the past 12 months. The average cost of a comprehensive car insurance policy is now £514 - the lowest its been for six years. That's according to our car insurance price index, powered by Willis Towers Watson.
But our research shows that more than two in five (41%) of drivers who recently had their car insurance renewal (July-September 2021) saw their price increase by £47, on average*.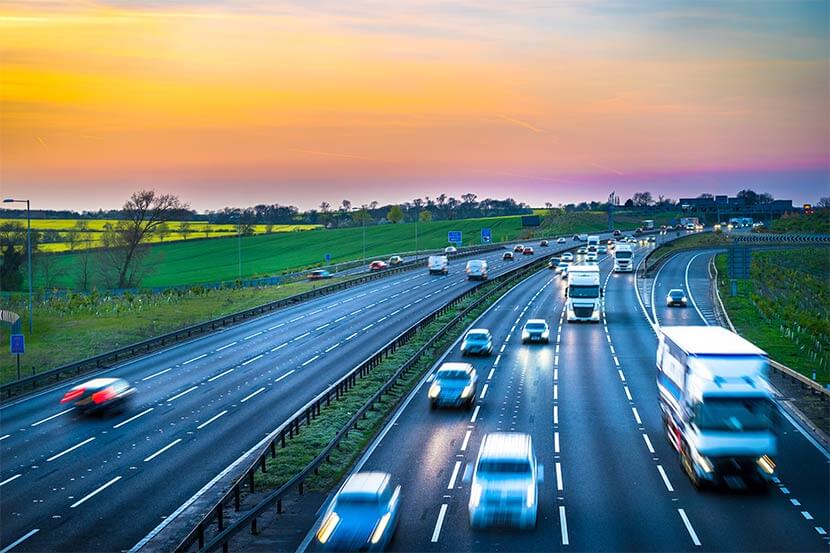 Have car insurance costs gone up in 2021?
Car insurance prices have seen a steady fall in each quarter this year, possibly as a result of shifting driving habits during the Covid-19 pandemic. With more people working from home and fewer commuters, it stands to reason that there might be fewer accidents.
In fact, our research shows that drivers reported cutting their annual mileage by more than 40% during the 2020 lockdown**.
And police forces across the UK reported a 26% drop in the number of road accidents they attended.+
Fewer accidents means fewer car insurance claims. And fewer claims could mean a lower risk profile. This in turn helps to lower car insurance costs.
How have car insurance prices changed over the past few years?
Car insurance costs started to creep up during 2019 and 2020. But then the nationwide shift in driving habits helped to keep prices in check. Now, motorists are enjoying some of the lowest insurance prices since 2016.
| Period | Average car insurance cost |
| --- | --- |
| Q3 2016 | £570 |
| Q3 2017 | £648 |
| Q3 2018 | £587 |
| Q3 2019 | £605 |
| Q3 2020 | £611 |
| Q3 2021 | £514 |
Insurance 'loyalty penalty' to be scrapped
The Financial Conduct Authority (FCA) has proposed measures that will stop insurance companies hiking up prices for loyal customers.
This is due to come into force in 2022, but shopping around is still the best way to get a cheaper deal.
These figures see car insurance drops across the UK. But some people might still find that their car insurance costs have actually gone up. This could be for a number of reasons. For more information, check out our guide on why your car insurance might have gone up.
And if you're looking for ways to save even more, check out our tips for cheaper car insurance.
Male drivers pay £93 more than women
Female drivers saw their prices fall slightly less than men. Their car insurance costs were 16% (£88) less than last year. They're paying £456, on average.
Male drivers also saw a drop of 16% compared to last year, but this equates to a drop of £103. They're currently still paying more than women for their insurance, at £574, on average.
Male drivers 'riskier' to insurers
The EU Gender Directive means insurers can't work out insurance prices based on whether a driver is male or female. But there are other risk factors that mean men could have higher premiums.
For example, male drivers tend to drive more expensive cars, with bigger engines and/or newer technology. This usually makes for higher-value claims in the event of an accident.
Male drivers also tend to have more motoring convictions than female drivers.
Car insurance costs drop across the UK
Drivers in Inner London paid £804 for their car insurance on average – the most expensive anywhere in the UK. But London drivers might take some comfort in knowing that their car insurance costs are £164 (17%) lower than last year.
Drivers in these areas saw some of the healthy price drops compared to last year:
Manchester and Merseyside - £159 (20%) decrease - average premium £646

South West - £53 (13%) decrease - average premium £346
Compare car insurance quotes
Other motoring costs on the rise
The news that car insurance prices are lower should be welcomed by drivers. But other motoring costs are still on the rise.
According to our fuel price index, fuel prices have been on the up since November last year. Petrol costs £1.36 per litre, and diesel costs £1.39, on average (prices correct as of October 2021). This is an increase of 22p and 21p per litre respectively.
You can check petrol prices in your local area and see if you can get cheaper fuel elsewhere. And there are ways you can improve your fuel economy too.
For more tips, check out our guide on how to save money on your motor.
'Loyalty doesn't pay'
Louise O'Shea, Confused.com CEO, says:
"From January there will be some important changes to the way insurers are pricing customers, and the concern is that customers will accept a flat or slightly lower price and simply choose to renew.

"It's also likely that prices could start to creep up as people return to work and people are spending more time travelling on the road, which all means the risk of accidents is a lot higher. It's important to remember that the FCA ruling doesn't stop insurers from increasing your price altogether.

"Unfortunately, we are also seeing a lot of other household bills increase, particularly energy, so it's more important than ever for consumers to be making savings while they can. At the moment, this can be done by shopping around and saving on car insurance."


* Research carried out by One Poll on behalf of Confused.com of 2,000 UK drivers who have car insurance policies. This was conducted between 8 October and 12 October 2021.
**Based on an online poll of 2,000 UK drivers. The research was conducted between 2 March and 4 March 2021. According to the research, the average annual mileage dropped from 7,239 pre-lockdown to 4,113 during the 2020 lockdown.
+Confused.com issued a Freedom of Information request to UK police forces requesting the number of road traffic accidents reported in 2019 and 2020.