Import motorbikes have become more common in the UK for 2 main reasons: they're cheap and desirable.
Importing a motorbike can be a complicated process. Of course, you could go to a UK specialist importer to do the work for you, but this might cost a bit more.
And once you've imported the motorbike and paid the taxes, you still have to get it registered and insured. Here's what you need to know.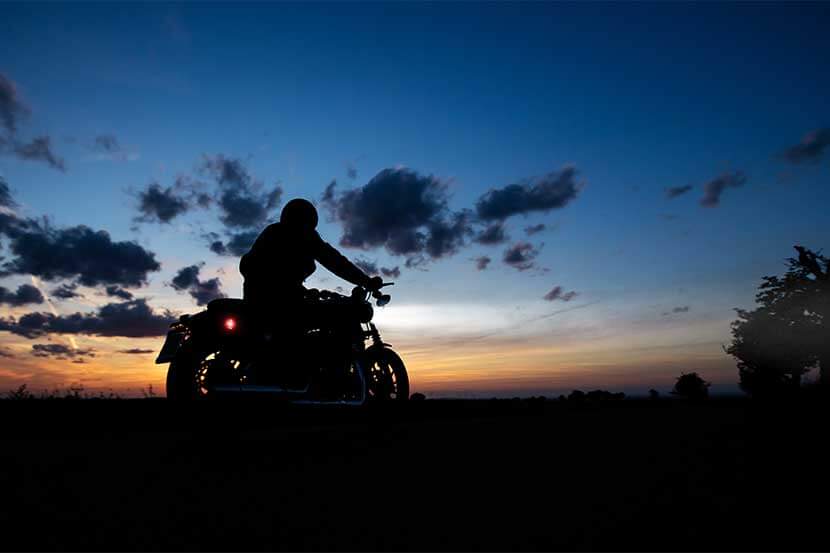 Types of imported motorbikes
There are 2 main types of imported motorbikes:
Parallel imports

Grey imports
Parallel imports
A parallel import is a vehicle that's been brought into the UK from the EU. The Brexit trade agreement between the UK and the EU allows motorbike imports under the same rules that applied when the UK was in the EU. So parallel imports don't change.
They're usually available through the manufacturer's franchised dealer in the UK.
Although a parallel import should meet minimum UK standards, sometimes the specifications are slightly different. For example, the speedometer on the EU import may read km/h instead of mph.
Parallel imports should be EU-approved, but ask for a European Certificate of Conformity (CoC) from the manufacturer to prove this.
Grey imports
Unlike parallel imports, grey imports are brought in from outside the EU.
Historically, these were mainly from the US and Japan, where an EU/UK model didn't exist. Mostly bought by collectors or enthusiasts, these motorbike types could be anything from a classic motorcycle to a brand-new, limited-edition superbike.
But recently a host of Chinese manufacturers are producing motorbikes cheaply and in great numbers. Even considering shipping and other costs, they can still look like a great deal, and are becoming more popular.
Grey import bikes haven't been EU-approved. Before you can register and insure your motorbike you have to get your new ride approved to ensure it meets environmental and safety regulations.
If the motorbike is new or under 10 years old, it must be inspected under the Motorcycle Single Vehicle Approval (MVSA) scheme.
Once the motorbike has its approval certificate (CoC or MVSA) and assuming all the other paperwork is in order, you can register it.
At this point you get your V5C certificate and you can get number plates made. Then you can finally buy your motorbike insurance before heading out on the road.
How much does it cost to import a motorbike?
The cost of importing a motorbike varies according to its age and engine size:
| Age of motorbike | Engine size | VAT | Import duty |
| --- | --- | --- | --- |
| Under 30 years | over 250cc | 20% | 6% |
| Under 30 years | under 250cc | 20% | 8% |
| Over 30 years | any | 5% | None |
Shipping costs from the USA, Japan or South Africa can be up to up to £1,200, but are often less.
Imported motorcycle insurance
Import motorbike insurance can be tricky to arrange. Some insurers won't touch any but the most popular models.
And you can't get import motorbike insurance until the bike's been registered in the UK.
Parallel import motorbikes are generally easier to insure than grey imports. That's because they almost certainly conform with environmental and safety standards and the parts are relatively easy to source.
Grey imports are more of an issue for insurers. Being produced outside of the EU means that the parts aren't easily available. So in the event of a motorbike accident, they could be tricky to repair.
And, as many of these models are rare or collectable, the risk of them being stolen is higher too. This could also raise your insurance costs. With this in mind, it might be worth looking at your motorbike security options.
The DVLA issues a Q plate to a vehicle whose age or identity is in doubt.
Once the motorbike is EU-approved, the documentation is then checked. If there are any gaps in the documentation, the bike is issued with a Q plate.
Q plates can be a difficult one for insurers, as the history of the vehicle is patchy.
It's worth shopping around though, as there are specialist insurers that deal with Q plates.
Compare motorbike insurance quotes
How to buy and register an imported motorbike
It might seem like a huge task to bring a motorcycle across from overseas. But so long as you have the right paperwork, it shouldn't be too much of a bother:
Find a motorbike you like and buy it. Make sure that the seller is reputable, and that it has all the right documentation. If you're able to inspect the bike via video call, that could help too.

Arrange for the motorbike to be shipped to you. There are several companies that specialise in shipping imported motorbikes, and know how to package and safely transport them overseas.

Make sure the motorbike has a V5 equivalent. For example, in the US it's called a US Title. This document is necessary for export and it's unlikely that the motorbike can leave the country without it.

Tell HMRC that you've brought a vehicle into the country. How you do this depends on whether or not you're a VAT-registered business*. You have 14 days from when the motorcycle arrives in the UK, and you can't register the motorbike until you do this.

Pay any VAT and duty that's owed.

Get vehicle approval. If the motorbike is over 10 years old, you might only need to get it an MOT.

Register your motorcycle with the DVLA. They'll issue you with a V5 document.

Once all other paperwork is sorted, you can then get a motorbike insurance policy.
For more information, visit GOV.UK.
*Do I need a NOVA form?
If you're a VAT registered business you should complete a notification of vehicle arrivals (NOVA) form.
If you aren't VAT registered, or are a private individual, HMRC should complete a NOVA for you. You just send them an import declaration by email.
If you're using a specialist importer, check that they've taken care of the NOVA for you.
Running an imported motorbike
While the initial price of an import motorbike may seem appealing, remember you also have to budget for the cost of importing the bike.
Also, general running costs could be higher. Parts can be difficult to source and expensive to obtain. Servicing a vehicle with specific parts could require specialist knowledge, which could also bump up the cost.
The risks of imported motorbikes
Fraudsters are always looking for ways to part you from your money. Import motorcycles can be one way they do this.
If you're buying in the UK but not from a franchised dealer, research the seller before buying.
Keep a look out for anyone who wants you to pay for the motorbike before it's landed in the UK. You shouldn't part with your cash unless you've seen the bike first.
Maintenance and warranty:
Check the warranty – UK dealers should honour the warranty if the bike's imported from within the EU. But every country has different warranty periods, so the cover could vary.
Imported models are designed to match the climate of the country they were manufactured in. For example, a model that's designed in Japan may use seals or paintwork that isn't designed for the UK's rainy climate.
Insuring an imported motorbike:
There are usually owners' clubs for imported models. It's worth getting in touch with them for advice on insurers, as they'll have an idea of who can provide the best deals on cover.