How much is my house worth? How to add value to your home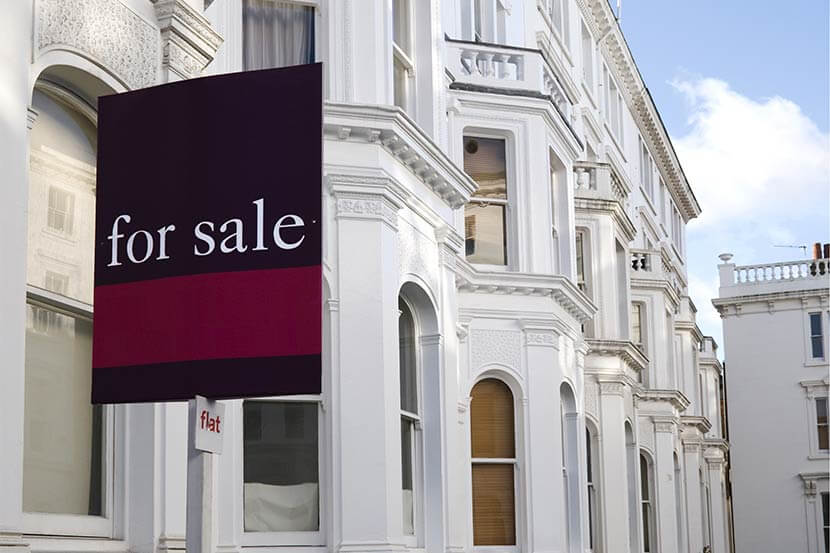 Here are some simple ways you can make your home more appealing to buyers, and some tips on what affects property value.
Early figures from the UK house price index show that house prices fell by 0.2% in March 2020.
But there are some straightforward ways you can make your home more appealing to buyers.
You can find some suggestions below, along with long-term solutions to increase your home's value.
How do I work out what my house is worth?
If you're looking for a rough estimate of your home value, there are a couple of places you can look:
You could also look at the value of the other homes in the area.
By far the most accurate valuations are from an estate agent. Try and get several of these to get a good idea of the value.
What influences your home's value?
A few things affect the home's value:
The size and layout of the house
The amount of storage space available
If the house suffers from subsidence
Some of these you can't really do anything about, like the transport links. But generally, a home that's been kept in good nick will fetch more than one that's been neglected.
Look out for any issues like damp or movement. Address these as soon as they arise. Getting an electrician to check wiring is worthwhile too.
Keep your boiler in good condition. Make sure you regularly check for any leaks.
If you're in an area that has a high crime rate and you haven't installed any home security, it's a good idea to do so.
How can I make my home more appealing to buyers?
Key points
Redecorate in neutral colours
Maintenance
First impressions count when looking at a house. General maintenance tasks like cleaning the exterior of the house and clearing the guttering can make a big difference.
It's good for your home insurance too, insurers usually look favourably on a well-maintained house. Another bonus for potential buyers.
Having an electrical certificate can be helpful to buyers, but it's not mandatory. It provides them with reassurance that the electrics are working as they should be.
Above all else, avoid quick fixes. Surveyors and eagle-eyed buyers will be able to see if any unsightly cracks have been covered over.
READ MORE: Home maintenance checks
Redecorating
Redecorating can help. If you notice any wallpaper that's curling or chips in the paint it might be worth giving it all a freshen up.
If you're going the whole hog, try decorating with neutral colours. It makes it easier for potential buyers to picture what they'd do to the house if it was theirs.
How are your doors looking? Again, if the paint is peeling or cracked, give them a fresh coat of paint. Or if you have the budget, replace them.
Your garden doesn't have to look like a Chelsea flower show entry, but it's worth giving it a tidy. Remove any weeds, rubble or anything that could seem undesirable.
Cleaning
Tidy any clutter and deep clean the house. For example, shampoo the carpets and pressure wash your patio. Remove any mould or mildew from the bathroom too.
While you're there, remove bin bags on viewing days, or if the estate agent is taking photos.
Before you host a viewing, air out the house. A tidy, airy home is much more appealing to buyers.
Long-term ways to add value to your home
These require more budget and, in some cases, planning permission. But they're great for adding value:
Loft conversions add space to your home, without extending
A new kitchen or bathroom
Increasing energy efficiency can be a nice bonus for some buyers, e.g. solar panels.
Sometimes you can increase the property value simply by applying for planning permission. It lets buyers know there's potential to carry out work on the property.