There's no need to panic if you've lost your paperwork, but you shouldn't just ignore the issue either.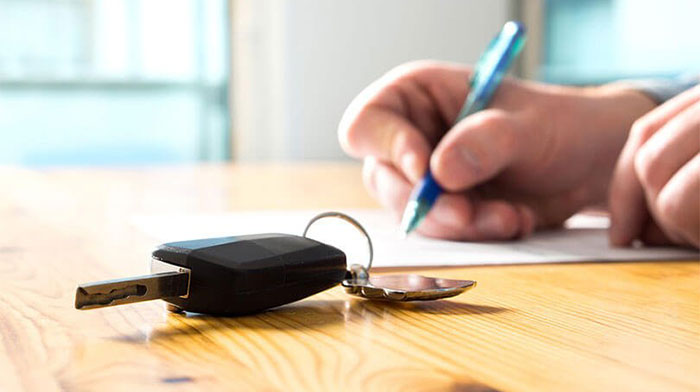 It's easy to lose track of important documents when you're moving house for instance, or renovating a room.
So, beware when you're trying to work out what to keep and what to throw away!
And typically, it's only when you're in the middle of an application when you need to dig out paperwork or ID that you realise something's amiss.
You might also need to replace your documents should they get damaged or destroyed – dogs can chew through paper and plastic in no time at all.
The good news is that there should be no need to get into too much of a fluster. It should usually be relatively straightforward to get hold of replacements.
But the steps you need to take and the costs differ, largely depending on what you've actually lost.
How to replace your driving licence
Say your driving licence is lost, damaged, stolen or destroyed.
If you're a resident of Great Britain, you can apply for a replacement from DVLA through the GOV.UK portal. If you live in Northern Ireland, you can apply at nidirect.
For your online application, you'll need to provide:
Details of the addresses you've lived at during the past three years

Your National Insurance number

Your UK passport number.
You must also be able to confirm that you've not been disqualified from driving.
To complete the online application, you must pay £20 by credit or debit card. You'll get a confirmation email from DVLA once you've applied.
Expect to get your replacement photo ID driving licence through the post within a week. The DVLA no longer issues paper counterparts.
If an electronic photo isn't available to them, they'll will send you a form so you can provide them with a new photo. You can also update your photo via the driving licence renewal service.
Should you find your old licence in the end, you're meant to return it through the post to:
DVLA, Swansea, SA99 1AB
If you find the old licence after you've made an application for a new one, you should let them know.
You can also apply for a new licence through the post using a D1 application form. This might mean having to wait some weeks to get the replacement.
If you want to know what vehicles you can drive on your licence, check out our guide on how to check your driving licence.
How to replace your logbook (V5C)
As with a driving licence, the easiest way to get a replacement log book (V5C) is by doing an online application with the DVLA at GOV.UK.
To apply for the logbook online, you need to provide:
The registration number

The VIN/chassis number of your car

The name and postcode registered in your log book.
The application costs £25, which you can pay online by either credit or debit card. You should get your replacement logbook within five working days.
It does become slightly more complicated if any of the details in the original logbook are out of date.
If your personal details or the car's information has changed, then you can't apply for a replacement V5C online.
Instead, you must use form V62 to apply by post, sending it to the DVLA in Swansea.
In this case, DVLA says you should get the new log book within six weeks. That's quite a jump from the maximum five working days it would take with a standard online application.
How to replace your MOT test certificate
The great news is that these days you can also apply for a replacement MOT test certificate online at GOV.UK.
All you'll need is your car's registration number and the 11-digit number from the logbook.
And it gets better: there's no charge to apply for a replacement MOT test certificate online.
Alternatively, you can request a replacement any MOT centre – it doesn't have to be the same centre where you got your MOT done.
They can ask a fee for this, but the maximum the centre can charge is £10.
As you might expect, driving with an expired MOT could land you with a hefty fine.
But so long as your MOT is still valid, you're allowed to drive as you wait for the replacement paperwork to arrive.
Should the police stop you, they can check your MOT details online anyway.
Don't forget, you'll need a valid MOT if you want to tax your car.
How to replace your car insurance policy documents
This should be about the easiest type of car paperwork to replace. These days car insurance companies generally allow you to access and print off your insurance documents online as and when you like.
Otherwise, you could contact your insurer to request a replacement document, though insurers may charge an administration fee to do it this way.
Compare car insurance quotes
How to replace your passport
Passports are one of the more expensive documents to replace, and certainly not a problem you want to have to solve if you're just about to go abroad.
Whether you've lost your passport, had it stolen or damaged, you must apply to the passport office for a replacement.
The passport office says you must replace your passport if it has 'more than reasonable wear and tear' as you risk being turned away at border checkpoints.
But the cost and process involved in getting a replacement depend on how quickly you need it.
Assuming you don't need your replacement passport so urgently, you can make a standard online application at GOV.UK.
The standard application costs £75.50 and means you usually get your new passport in about three weeks.
To make the online application, you'll need a digital photo and a credit or debit card to make the payment.
If you're replacing a lost or stolen passport, you'll need to ask someone to confirm your identity online as well.
You can also do a standard application by post using a paper form, though this costs £85.
For the paper application, you'd need two printed photos, with one of the photos countersigned by someone to confirm your identity.
If you need a passport urgently, there's the passport office's Online Premium Service, but you're only allowed to use it if you actually have the old passport.
It costs £177 but means you could have a new passport within a couple of days.
However, the passport office will allow you to use their one-week Fast Track Service to replace a lost, stolen or damaged passport, at a cost of £142.
You'll need to book an appointment and pay by card in advance.