Basic information for your trip down under.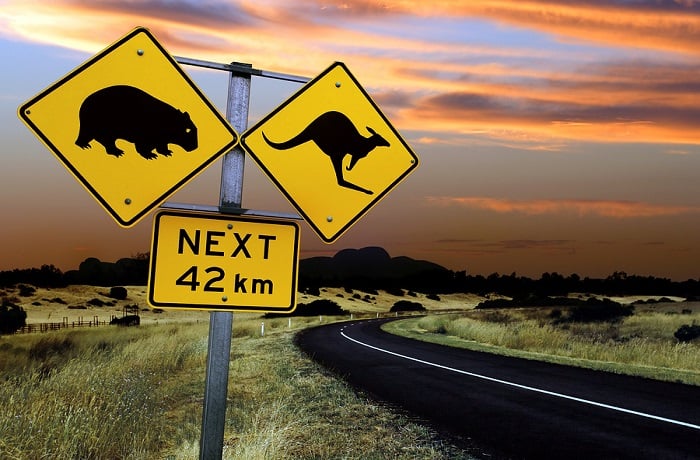 G'day!
Australia is a diverse land that offers an abundance of natural beauty with a coastline stretching over 35,000 km.
From farms to cities, waterfalls to skyscrapers, crocs to kangaroos, this country will exceed anyone's expectations.
The cities are melting pots of different nationalities and cultures, combined to create the unique Australian vibe. Yet they remain true to their aboriginal routes, displaying their art and culture along the cities main streets.
Some information before you travel to Australia
AUSTRALIA
TRAVEL INFORMATION

Travel insurance

If you're a British citizen travelling from the UK to Australia, you're entitled to subsidised health treatment from medicare. ,Make sure you have comprehensive travel insurance before your visit. If you don't qualify for

Medicare

, treatment can be very expensive.

Currency

The Australian dollar

Money info

Debit/credit cards are accepted all over Australia. But it's the best to take a combination of cash, credit cards and/or prepaid cards (which can be topped up by anyone while you're away). Make sure you contact your bank before you travel, to avoid any restrictions being applied to your card

Official language

English. Also, many variations of indigenous languages are spoken throughout the continent.

Capital

Canberra

Time difference

There are three time zones: ,(AEST) Australian Eastern Standard Time,(ACST) Australian Central Standard Time,(AWST) Australian Western Standard Time

Visa requirements

Every visitor to Australia will need a visa (except New Zealanders). British citizens can access Australia's

Electronic Travel tourist visa (ETA)

issuing system, which will allow you stay up to three months in a 12 month period.

Vaccinations

There are no vaccinations required, but it's best to visit your GP a few weeks before you plan on travelling. They can assess what treatments you might need. In most instances you'll have had the necessary jabs already. Phew!

British embassy

Driving in Australia

All vehicles in the country drive on the left, however, each state does have its own rules on driving. If you intend on driving during your visit down under you will need:

For more information take a look at our guide to driving in Australia.

Climate

There are many climates here, including tropical in the north-east, desert in the west, and temperate in the south-east. Temperatures range from below 0°C to anything above 30°C,Australia is no stranger to freak weather, often affected by severe floods, cyclones and bushfires. It is a safe country to visit. As long as you pay heed to the weather warnings from the local authorities, you'll be fine!

Main attractions

Australia is on almost everyone's list of places to visit and there's no wonder why, offering an extensive list if attractions and activities to suit all:,Daintree Rainforest, Whitsunday Islands, Great Barrier Reef, Sydney Opera House, Uluru, and Hunter Valley to name a few!

National dish

It may come as a surprise that roast lamb was voted as the national dish, with BBQ prawns ("shrimp on the barbie") coming in 3rd place. Other favourites include kangaroo steaks and barramundi.

Local lingo

Bars/pubs are called "hotels"; "thongs" mean flip flops; and Hungry Jack's is just a Burger King chain

Local information site