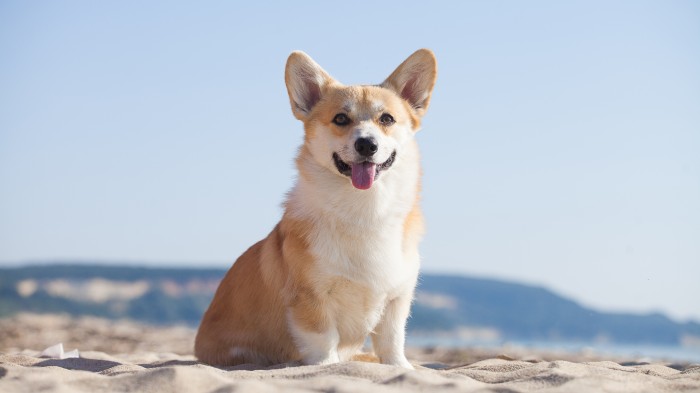 There are a few options you can look into researching – whether you decide to keep your pet at home or if you'll be taking them with you on holiday.
When you're after that much-needed break, alongside planning for your own getaway, you'll need to consider what you'll be doing with your beloved pet(s).
For cats and dogs, there are a few options available to you, including taking them with you.
And, although it's more difficult for pets such as guinea pigs and hamsters to travel, you still have choices.
Keeping your pet at home
For those that decide on keeping their pet at home, here are some things to consider.
Boarding Kennels
Kennels or catteries are usually the most viable options for you while you're on holiday.
If you feel like you're struggling to find the best place for your cat or dog, it's always worth going to visit the place of business first.
That way you can get a feeling for the facility where your dog or cat could be resting up each night.
What to ask during a visit
When visiting a potential kennel, you can ask staff some questions that will help you come to a decision.
These include how often a kennel is cleaned, if cats/dogs receive regular exercise and what your pet will be fed.
When in doubt, business reviews give you great insight into how your local kennel or cattery is performing.
Your local vet can also give you a list of kennels or catteries that they recommend within the area.
How to prepare your pet
Once you've decided on the best kennel or cattery for your pet then you can prepare everything for their move.
All kennels and catteries will require proof that your pet is vaccinated to ensure all furry guests are safe during their stay.
Bring along some blankets or toys with your scent on as well to make them feel as comfortable as they can be.
Pet sitters
Finding the best pet sitter is similar to finding the best kennel or cattery.
You can ask your vet about the highly recommended pet sitters in your local area.
And if your friends or family have previously used pet sitters you can ask them about their experiences as well.
Likewise with finding a reputable boarding centre, reviews and accounts from previous customers will allow you to make an informed decision.
Each pet sitter should be able to provide you with insurance documentation, proof if they're registered to a trade organisation, and DBS documentation.
Taking your pet with you
For those wanting to take their pet with them, it will all depend on how far you'll be travelling and if your pet will be able to handle the journey.
If you're travelling within the UK or Europe this should be doable.
With European travel your pet will need to meet a number of requirements before, during and after your trip has ended.
Requirements for pets travelling abroad
Cats and dogs are now able to travel abroad with you under the UK Pet Travel Scheme (PETS).
However, with this comes a lot of planning before your holiday, during, and after your trip has ended. The main requirements are:
Vaccinations - Before your holiday has begun your cat or dog will require a rabies vaccination. This may also include a blood test before your trip has begun to ensure it has taken effect.
An Animal Health Certificate (AHC) - The AHC has details of your pet's microchip, vaccinations, and if they've had a tapeworm treatment. Like the passport, the document allows your cat or dog to travel in certain countries. For more information, take a look at our guide.
If you're travelling outside the EU, you'll need an Export Health Certificate. You'll also need to complete an Export Application form (EXA) if you're travelling from England, Scotland or Wales.
Import requirements - Check the requirements for each country you're visiting or with the Department for Environment, Food and Rural Affairs.
Treatments - Your cat or dog will require treatment for fleas, ticks and tapeworm 48 hours before and after travelling abroad.
It's important to note that there will be some certain processes that your vet will advise you to do on top of these that can take up to six months to process.
You should also think about whether any existing pet insurance you have in place covers your pet for travelling abroad. Depending on the policy,it might be included as standard or come as an extra with additional costs.
If you don't have cover already in place, you might want to compare cat insurance policies for your cat, or pet insurance policies for your dog to get covered before your trip.
Pet friendly locations in the UK
If you're travelling within the UK and are happy to take your pet with you, then there are multiple pet friendly places that can suit your needs.
Pet-friendly hotels are growing in abundance and can be found on websites such as Pets Pyjamas, while popular hotel booking sites provide the option to search for pet-friendly hotels.
You may be surprised to find that some of the most well-known hotel chains are in fact pet friendly.
If you're camping it's even easier, as the vast majority of campsites allow dogs to join you.
Check with your campsite if you're allowed to take your pet with you.
Some sites will allow your pets to tag along for free, but you may need to pay a small fee for their stay in other campsites.
Summary
As the UK becomes more accepting of pets in public places, you may find that your staycation could be the chance to try and bring your pet along with you.
There are also options for bringing your pet with you abroad, but do be aware that these can take a few months to process.
Boarding centres and pet sitters are also very common options if you choose to keep your pet at home.
Ensure you take enough time to research your options well in advance of your holiday to find the best solution for you.