Pet insurance for pre-existing conditions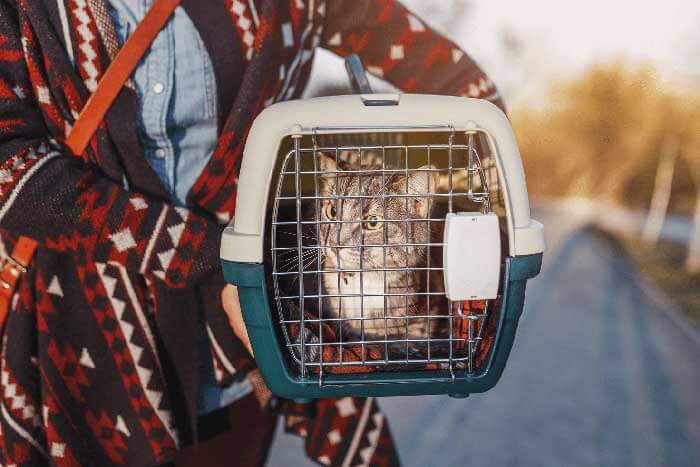 Finding pet insurance for pre-existing conditions can be tricky. But it's not impossible. Read on for everything you need to know to get your pet the right cover.
What is a pre-existing condition?
A pre-existing condition is an illness or injury your pet already has prior to you taking out a pet insurance policy. This is usually an ongoing illness that needs frequent treatment, or one that may cause issues in the future.
These are broken down into a few categories:
Historical conditions
These are issues that your pet has previously suffered with, but that haven't given it problems since. Insurers will look at the likelihood of these conditions returning in future before offering you cover for them.
Hereditary conditions
These are conditions that your pet may have inherited. They're more prevalent in pedigree pets, which are often more closely bred.
Each breed is usually susceptible to some sort of hereditary condition. Alsatians often suffer from hip problems, for example, and dachshunds are prone to back injuries.
If your pet is already showing signs of suffering from an issue like this, insurers may not cover treatment for it.
Chronic conditions
These are ongoing conditions with no known cure. They often require lifelong treatment. Think things like asthma and diabetes, which can be managed but not cured.
Most insurers will not cover conditions like this, so finding insurance can be tricky.
Examples of chronic conditions in pets include:
Diabetes

Some cancers

Allergies

Arthritis

Eye conditions like glaucoma

Breathing issues like asthma
It can be tough to find, but pet insurance for pre-existing conditions cover does exist. Our partner Scratch & Patch offers insurance for pets with medical issues. And other insurers may offer limited cover for them too.
Compare the best cover for you and your pet by selecting the pre-existing conditions cover option while you're getting a quote.
What does pet insurance for pre-existing conditions cover?
Exactly what is and isn't covered will vary from provider to provider, so it's worth checking before you take out a policy.
A typical pre-existing conditions policy will cover ongoing treatment for your pet's condition – either fully or in part.
Standard pet insurance policies usually won't cover pre-existing issues, or if they do, will only cover them partially. So, to get full cover for your cat, for example, you'll probably need specialist cat insurance.
There are a few options out there, so get a quote to find the best deal.
How does pet insurance for pre-existing conditions work?
Before offering you a policy, insurers will look at a few things to determine if your pet's condition can be covered.
They'll usually look at:
Whether there's a known cure for your pet's condition

If it's a historical condition, whether it may come back

If it will need constant monitoring and care from the date the policy starts

Any other characteristics that suggest your pet will carry on having problems with the condition

They may look at other areas too, such as your pet's breed and its likelihood of developing further ongoing conditions
Based on all this, your provider will then determine whether your pet's condition can be covered.
Do I need pet insurance for pre-existing conditions?
If you have lifetime pet insurance, you may already be covered. As long as your pet was insured before it developed the condition, a lifetime policy will usually continue covering it for as long as you keep renewing.
For other types of pet insurance, though, once that condition has been claimed for, it won't be covered again. It'll then be classed as a pre-existing condition, and you'll need to either find an insurer that'll cover it, or see if your current provider can help in a limited way.
If you don't already have pet insurance, it's probably worth taking out a pre-existing conditions policy to help with treatment costs.
Chronic conditions that need frequent treatment can be pricey, and your premiums will usually end up being cheaper than paying for treatment out of your own pocket.
Is it cheaper to pay for pre-existing conditions treatment myself?
Paying for treatment yourself can sometimes work out cheaper than taking out a policy. However, for costly conditions that need regular treatment, your vet bills are likely to be higher than your premium costs.
But for cheaper-to-manage conditions, it might be better to cover the costs yourself.
It can also work out cheaper to do it yourself even if you already have pet insurance.
If your provider does actually cover pre-existing conditions, claiming for ongoing treatment can often drive up your premiums.
Covering the treatment costs yourself could keep them low, while making sure you don't miss out on the other benefits your policy provides, like accident cover and recovery costs.
If, sadly, you do need to make a claim, try our guide on how to claim on your pet insurance for everything you need to know.
Can I change insurer if my pet has a pre-existing condition?
A pre-existing condition can make swapping insurers tricky. Even if your current insurer covers ongoing treatment, a new insurer may not. Or they may charge more to cover your pet than you're currently paying.
That said, it's not impossible. Compare quotes to find a deal that works for both you and your pet. Or read our guide on how to change your pet insurance for top tips of swapping insurers.