10 tips for driving in winter
Stay safe on the roads this winter with our handy guide to driving during the colder months.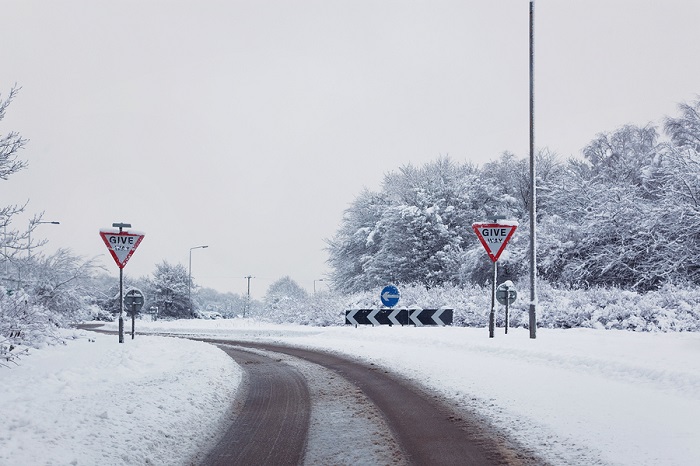 Longer nights, frosty mornings and icy roads can make driving in winter a challenge for even the most experienced motorist.
But a little extra preparation can go a long way. Here are our tips for driving safely in winter.
1. Know before you go
Before you set off on a journey, it's always a good idea to check the weather forecast, travel news and safest routes.
You should also allow extra journey time to avoid having to rush.
2. Carry a winter breakdown kit
It's wise to keep a few essentials in your car in case of an untimely breakdown.
Here's a list of things you may want to stash in your boot:
shovel

torch

ice scraper and de-icer

warm clothes and blankets for you and any passengers

first-aid kit

jump-start cables

snacks and a warm drink in a thermos

mobile phone charger

reflective warning sign

snow grips for your shoes (or boots) in case you need to walk to safety
3. Check your tyre tread depth
A few simple car checks will go a long way to ensuring you have a stress-free journey in winter.
It's especially important to check your tyres – the minimum legal limit for tyre tread is 1.6mm.
But at least 3mm of tread is recommended for winter driving.
It might also be worth considering winter tyres. They have a higher silica content in the tread – which gives you better grip in cold and wet conditions.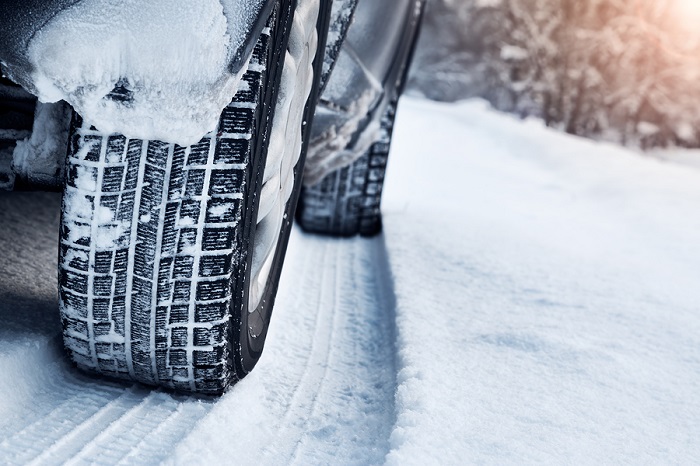 4. Keep your fuel tank topped up
It's a good idea to keep at least a quarter of a tank of fuel in case of an unexpected delay.
If you have some motoring knowledge, check your brake pads, brake discs and brake fluid to ensure they are fast and responsive.
Alternatively, a garage will be able to do this for you.
5. Consider breakdown cover
Adequate breakdown cover is crucial at this time of year. And will give you the peace of mind of knowing you won't end up stranded in the cold.
So check your policy and remember to take a contact phone number with you on all journeys.
6. De-ice your windscreen
Before going anywhere, it's important that you've got a clear, unobscured view of the world.
Make sure you clear your screen and windows properly with a scraper and de-icer.
Check your wipers too, as if the blades are in poor shape, they won't clean your screen properly.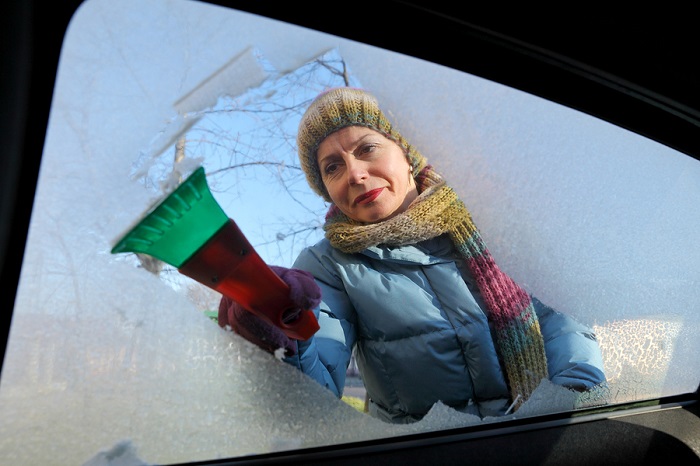 7. Keep your distance
Once on the road, stopping distances can be 10 times longer in ice and snow.
To avoid rear-end collisions or more serious accidents, it's vital to increase the space between your vehicle and the one in front.
8. Use your gears
You can use your gears to adjust your speed. For example, pulling away in a higher gear can prevent you doing a wheel spin.
Conversely, you can use your gears to slow down too. This helps you keep control of your car.
If you are unlucky enough to skid, it's advised to steer in the direction of the skid. Try not to brake or accelerate until you're back in control.
9. Keep a constant speed on hills
Hills can cause added problems when the roads are slippery.
Avoid stopping part-way up by waiting until the road ahead is clear. Then try to keep a constant speed to avoid changing gear on the hill.
10. Watch out for leaves
Some of the same rules apply to driving in wet weather as they do in icy conditions. For example, keeping your distance from the driver in front and dropping your speed.
Also watch out for leaves, which can be slippery when wet, and avoid hard acceleration or braking as it can cause skidding.
Want more advice?
Proper car maintenance can go a long way to ensuring safe winter driving.
For more info on how to care for your car, read our basic motor maintenance tips or watch the video below.
First published on the 30th of September 2016