Tips for driving in snow and ice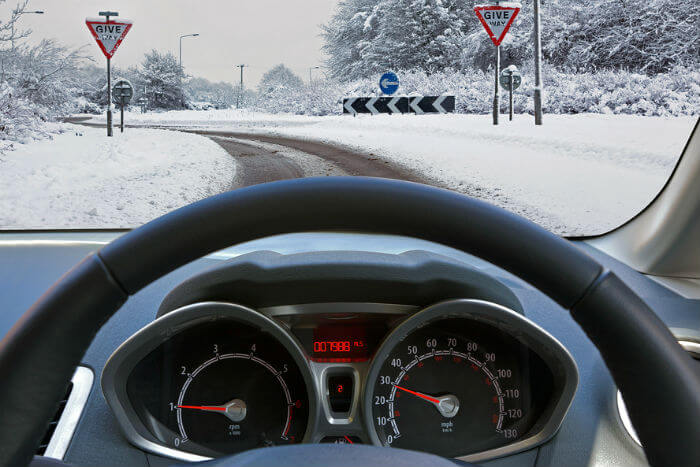 Driving in snow and ice can cause issues for motorists every year. Our tips will keep you safe on the roads.
Have you got some winter driving tips? let us know in the comment section below!
With wintry weather likely to be on its way, it's time for motorists to ensure they are fully prepared to meet the challenges of driving during the colder months.
From having the right kit in your car to understanding how difficult it can be to handle your vehicle in icy and snowy conditions, there's a lot for drivers to think about.
Here's what you need to know:
Does my insurance cover me in a red weather warning?
Yes, you should be covered by your insurance in the event of a red weather warning. If you have concerns or just want peace of mind, then get in touch with your insurer.
Comprehensive car insurance should cover you for accidents that happen during bad weather.
Both comprehensive and third-party insurance will also cover you for damage to someone else's car.
However, if an accident happens as a result of irresponsible driving – regardless of the weather - , then your insurer may not pay out.
With that in mind, you should always take extra care when driving in severe weather conditions.
READ MORE: How to drive safely in wet weather and rain
1. Always check the forecast
Everyone knows that the weather in the UK can be pretty changeable at the best of times.
In winter that means that what looks like a pleasant day can quickly deteriorate into heavy rain, fog or snow.
Checking how conditions are likely to develop – especially before a long trip – is crucial.
Allow extra time for your journey when necessary, and if possible avoid heading out onto the roads when conditions are poor.
Bear in mind that major roads are more likely to stay clear, and make sure you are aware of alternative routes if necessary.
READ MORE: Safety tips for driving in the dark
2. Carry a winter breakdown kit
Having your car break down in winter can have much more serious implications than at other times of the year.
It's wise to keep a few essentials in your car in case of mechanical problems – or in case you get stranded in particularly wintry conditions.
Here's a list of things you may want to keep to hand:
shovel

torch

warm clothes and blankets for you and any passengers

first-aid kit

snacks and a warm drink in a thermos

mobile phone charger

reflective warning sign

snow grips for your shoes (or boots) in case you need to walk to safety
READ MORE: What to do when your car won't start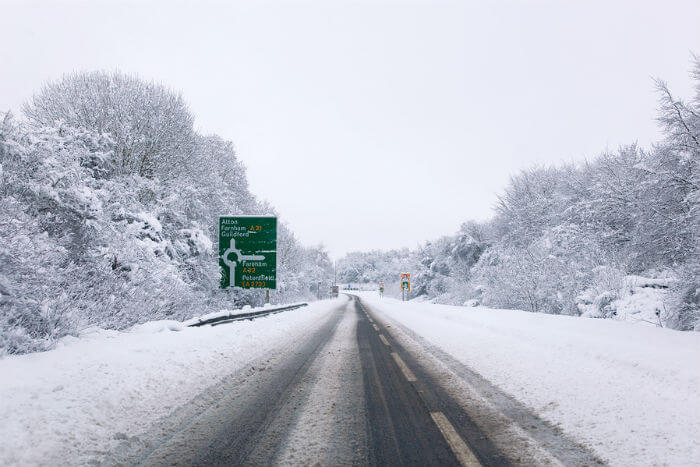 3. Make sure your vehicle is ready for the road
It's worth making a few simple checks to ensure your car is in the right condition to deal with whatever the weather has to throw at it.
And if you're concerned about the likes of brakes or your battery, the start of winter is a good time to invest in a proper service.
Tyres
Your car needs to retain its grip in wet or icy conditions, so check your tyres are in good working order.
The minimum legal limit for tyre tread is 1.6mm, but at least 3mm of tread is recommended for winter driving. It might also be worth considering winter tyres.
They have a higher silica content which gives you better grip in the cold and wet.
Simon Hiorns, Retail Director at Protyre says:
"During the winter months vehicle stopping distances increase significantly and results in 6,000 more road accidents than in the summer.
"Winter tyres perform better in temperatures below 7°C, improving stopping distances by up to 11 meters in icy conditions.
"If you're travelling to Europe be sure to check their laws, as some countries require you to drive on winter tyres during the colder months."
READ MORE: How to change a tyre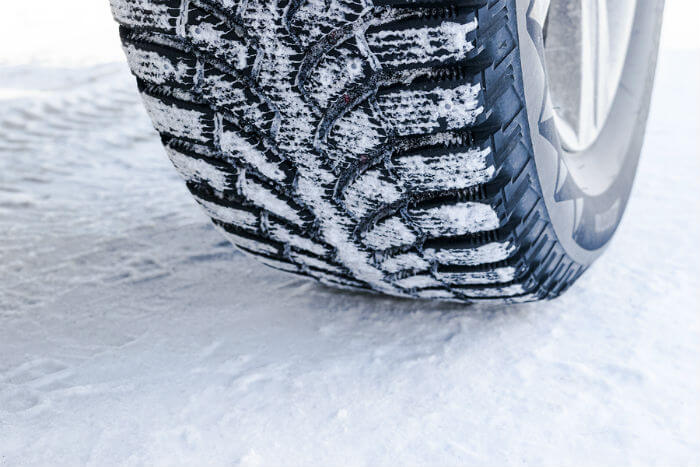 Fuel
It sounds obvious but check you have more than enough for your journey.
Running out in winter could be potentially disastrous, and remember your car will typically use up more fuel in colder weather.
READ MORE: Fuel cost calculator
Visibility
Make sure all windows and windscreens are free of ice and condensation before you set off.
All-round visibility is very important, and it is not enough to simply scrape a hole in your windscreen to peer out of – as well as increasing the risk of accidents, this could lead to you being stopped by the police.
Check your wiper blades are in good condition as well, and ensure you have enough screen wash.
Lights
It's not always immediately obvious if one of your car's lights has stopped working so again, it's worth checking.
Get a friend or family member to assess your brake and reverse lights if necessary.
READ MORE: Essential guide to headlight maintenance
4. Consider breakdown cover
Adequate breakdown cover is crucial at this time of year, and it will give you the peace of mind of knowing you won't end up stranded in the cold.
Remember to take a contact phone number with you on all journeys, and check your policy so you know exactly what you are covered for.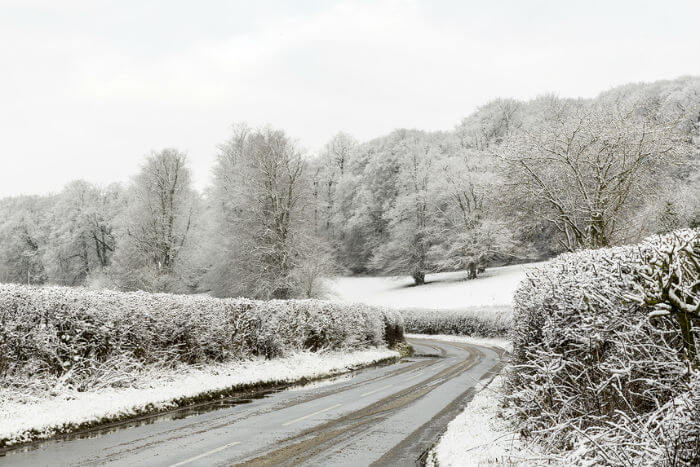 5. Adapt your driving to the prevailing conditions
The best advice for driving in harsh weather conditions can be summed up in two words: slow down.
Driving in the rain:
When the roads are wet, stopping distances can be increased.
Bear in mind also that travelling at a more sedate pace means you're more likely to spot deep puddles – driving through standing water even a few inches deep can damage your car.
Remember also that spray from other vehicles can significantly reduce visibility.
READ MORE: How to drive safely in the rain
Driving in snow and ice:
Again, stopping distances are likely to be increased.
Be aware that ice isn't always visible and that local authorities do not always manage to grit roads in time when temperatures are falling.
Clear your car entirely of snow before you set off – remember that snow which has settled on your roof can easily slide down onto the windscreen.
Setting off in a higher gear – second rather than first – can help avoid wheel spin.
In general, use higher gears once you are under way and accelerate gently when the road is slippery.
On bends, apply your brakes before you turn the wheel to help avoid skidding. If you do skid, the advice is usually to steer the same direction as the car is skidding – and, if possible, try not to brake sharply as you do so.
READ MORE: How to check your tyre pressure tread depth