Driving law 2018: What to expect this year
New motoring laws are just months away. Here are a few changes that you need to look out for.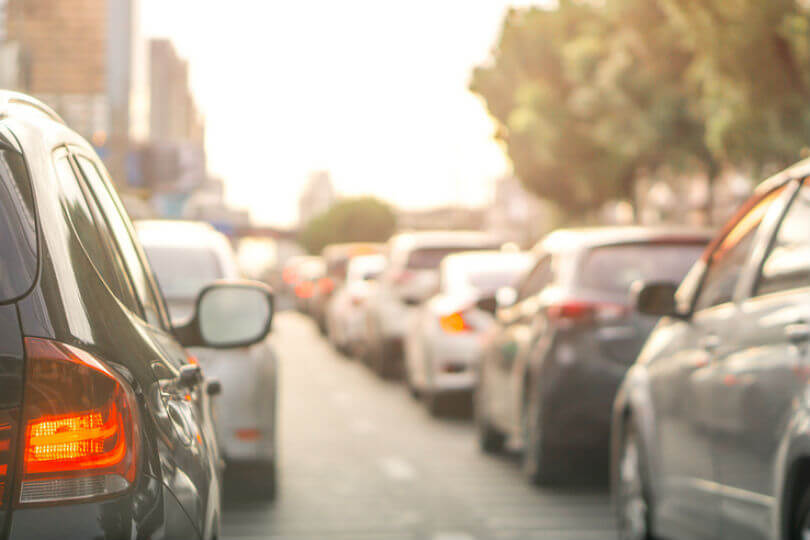 April - digital driving licences
Last year a prototype digital driving licence was tested that will sit on your phone or in the Apple Wallet.
The new digital licence will be used to support the photocard rather than replace it
Digitising the driving licence seems like a logical step, as more sensitive information is being stored on phones more often.
April - New tax on diesel cars
In April this year motorists with a diesel car will face a higher rate of tax.
Tax is based on your car's emissions. The higher the emissions, the higher the tax. For example, if your car emits 151 – 170 g/km of CO2 you'll pay £800 in tax (this figure is based on the new 2018 rates).
The change is mainly focussing on diesel car drivers as their emissions are higher than petrol cars.
May - MOTs scrapped for classic cars
It was announced that vehicles over 40 years old would be exempt from an MOT test. This law will be put into place in May this year.
It's thought that people who own these cars tend to be enthusiasts, and maintain their vehicles well. Therefore the need for an MOT isn't as vital as standard car owners.
Statistically these cars also have a lower accident and MOT failure rate than newer vehicles too.
This doesn't apply to commercially-used large goods vehicles (maximum weight of 3.5 tonnes) and buses (vehicles with eight or more seats).
This new law is controversial, as some think it's potentially putting other drivers at risk. But drivers of classic cars will still be legally obligated to keep their vehicles safe and roadworthy.
May- New MOT test categories
May continues to be a big month for MOT changes. MOT test results will now be sorted into three new categories.
The three categories for the MOT will now be dangerous, major and minor. This will make the test harder to pass.
If your car receives a dangerous or major fault it'll instantly fail the test. If your car has a minor defect, it'll still be able to pass, but it'll be noted down on the MOT certificate.
For example if a car is leaking oil it would be a minor fault. But if it's dripping, the fault would be major and the car would fail the test.
On 20 May, diesel filters will also form part of the MOT test. You'll fail the test if your filter has been removed or tampered with.
Spring- Motorway law changes
New laws are being put in place in spring 2018 to stop motorists driving on lanes that are closed.
Smart motorways run on four lanes. In peak periods, automated signs open and close the hard-shoulder to ease traffimotorc at peak times.
Driving in a closed lane is already illegal, but the new law will bring in a new fixed penalty for drivers flouting this rule. This will be monitored by cameras which will catch drivers breaking the speed limit or driving in a closed lane.
Also in 2018:
Trading in your diesel model could mean a massive saving.
In 2017, some companies introduced a scrappage scheme for models that were registered before 2010. Now, more schemes have been announced in 2018.
Trading in your car for something more fuel efficient could mean up to £2,000 off for cars, and £7,000 off for vans. These schemes are designed to encourage drivers to choose a more eco-friendly model, and reduce pollution caused by diesel cars.
To qualify for this scheme your car must comply with Euro 1-4 emissions standards.Usually this means the was registered before 2010.
At the minute, there's no official government backed scheme, but many companies are offering this sort of deal.
New drivers to be banned from driving at night
This year new drivers are facing some restrictions when they pass. One of these is driving at night. These could be imposed for up to two years until the driver gains more experience.
New drivers have a high amount accidents on the road - the restrictions aim to reduce this.
The law was previously dismissed, as some new drivers relied on driving at night for their work.
Learner drivers to be allowed on motorways
Drivers will be able to have lessons on the motorway this year.
In order to do this, they must be accompanied by an approved instructor with dual controls.
This will give learners a chance to build their confidence on motorways, so it doesn't seem so daunting when they pass the test.