Multi-bike insurance
Multi-bike insurance could be the most efficient and cost effective cover if you own several motorcycles.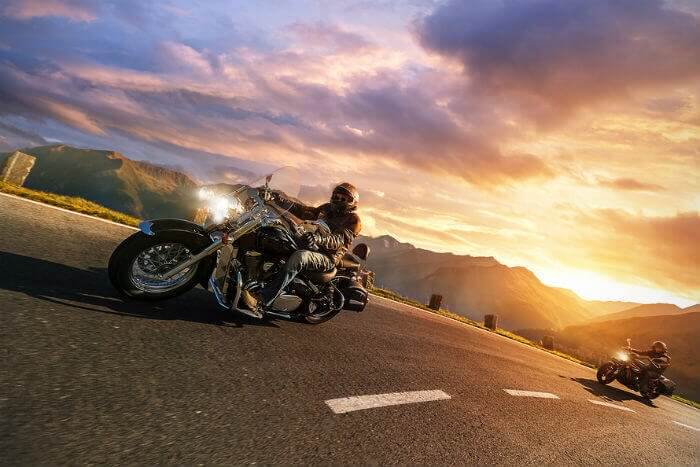 If you want to ride your motorcycle on UK roads, having motorbike insurance is a legal requirement.
It's common for bikers to own more than one bike, as often enthusiasts will have several bikes for different purposes.
This means that insurance premiums and general ownership can be an even more expensive venture.
However multi-bike insurance is a cost effective way of getting multiple motorcycles insured on one policy.
It's also more convenient, as one policy means less admin and more time on the bike. There's also significant savings on price.
We look at multi-bike insurance and investigate the pros, cons, and what it covers.
Confused.com do not currently offer multi-bike cover. However you are able to insure each bike on an individual basis using the button below.
What's covered in a multi-bike policy?
Multi-bike insurance covers up to four bikes at a time. But most insurers will allow additional bikes, and may offer a further discount.
A multi-bike policy caters for all bikes and takes into account their usage. For example, if you have a scooter for your commute in the week, and a superbike for weekends or events.
Insurers usually base the premium on the most expensive motorcycle, while any additional ones can be added for much cheaper.
The policies available are the same way as regular insurance policies with comprehensive, third party, fire and theft cover available. Breakdown and personal injury claim cover can also be added to your policy.
What are the benefits of multi-bike insurance?
There are multiple benefits to multi-bike insurance. One of which is the simplicity of it. Because you have one policy for all your bikes, you won't have to juggle several renewal dates, or multiple sets of paperwork. It's easier to update your policy if your circumstances change too.
Your 'road risk' is the amount of time you spend on the road. This is reduced on the second bike simply because you can't ride two bikes at once.
This works out cheaper as one is technically not on the road as much (this depends on the make of the bike, its value and the terms of the insurer).
As you have multiple bikes under once policy, you'll also make a saving because you're essentially bulk buying insurance.
What are the cons of multi-bike insurance?
This type of policy may not benefit you if you have more than one rider on your policy.
Adding a second rider to the policy will increase the time as the 'road risk' mentioned previously is increased.
But if it's your personal collection then this won't be a problem.
What about the cost of the insurance?
The cost is dependent on a few factors.
These include the bike's age and performance.
In addition to this, insurers have different insurance groups for each motorbike. These are grouped from three to 17. The higher the category the higher the premium.
The more powerful and valuable the bike is the higher up the category it is. For example, the Triumph Rocket III Roadster is in group 17, due to its 2,294cc engine.
This will have a much higher premium than say a 124cc Honda CG125 which is in category three.
Modifications will also have to be taken into account when looking into insurance, so make sure you mention this to your insurer when getting a quote.