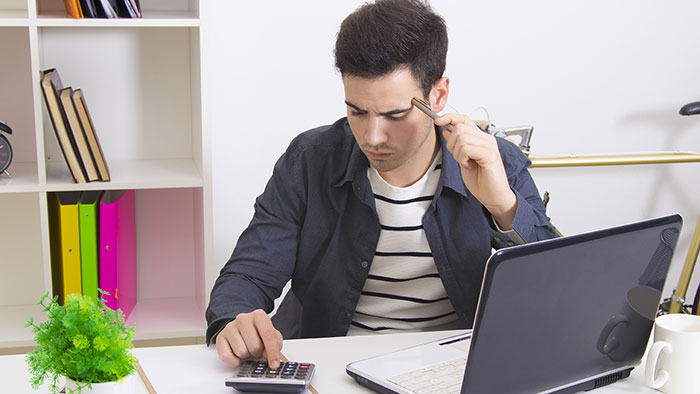 Here's how you go about getting a mortgage if you're you're own boss.
You've struck out on your own and you're enjoying the freedom of working for yourself.
But that freedom could count against you when it comes to applying for a mortgage. Some lenders may be wary of offering mortgages to people who work for themselves.
So let's take a look at what type of mortgages are available to self-employed people. We'll also look at ways you can increase your chances of being accepted when you apply.
We don't compare this type of mortgage - this guide is for informational purposes only. But you can compare remortgages.
What is a self-employed mortgage?
A few years ago, self-employed professionals were encouraged to apply for what were known as 'self-certification mortgages'.
But these were phased out, as there were concerns that people were applying for mortgages they couldn't afford.
Nowadays, there's no particular type of mortgage designed for the self-employed. You'll apply for the same type of mortgage as anyone else.
Fixed rate, variable rate, tracker mortgages… you could apply for whichever type of mortgage you feel is right for you.
Before a bank or building society lends you any money, they'll want to see proof that they're not risking their money.
So they'll likely ask you for at least two years of accounts, signed off by your accountant. Generally, the more paperwork you can give a lender, the better.
They might also want to see proof of ongoing sales, business savings or contracts that you have lined up for the future.
Is a self-employed mortgage harder to get than a regular mortgage?
Mortgage lenders like to keep the risk to a minimum.
An example of a lower-risk customer for them would be someone with a regular, steady income with a salary coming in each month. And with an employer who can vouch for them.
Self-employed people can be a little different. You might have an irregular income.
Even if you have a good set of books, you could lose a client or two in the future which could lead to a fall in your income.
For those reasons, if you're self-employed you might find it more difficult to get a mortgage than someone who is employed.
But the good news is, if you can prove you have a steady income and you can meet the repayments, you shouldn't have a harder time getting a mortgage.
Do I qualify for a self-employed mortgage?
If you own more than 20% of a business and you take your main income from it, then you're classed as self-employed. You could be a company director, a sole trader or a contractor.
How do I apply for a self-employed mortgage?
If you have all the paperwork in order and have at least two years of accounts, along with a sizeable deposit, then you're ready to apply.
When you apply for a loan or a mortgage, if your application is rejected then it will likely appear on your credit score. This could make other lenders think twice before lending you any money.
So you might want to tread with caution. It could be worth speaking with a financial adviser before taking the plunge.
What documents do I need when applying for a self-employed mortgage?
A lender will want to see at least two years of accounts, prepared and signed off by a chartered or certified accountant.
They'll also ask for three SA302 forms, which show your annual tax calculations for the last three years.
You can print the SA302 forms yourself, if you filed your self-assessment tax return online. Otherwise you'll have to ask HMRC to send them to you.
Like anyone else applying for a mortgage, you'll also need to provide some ID. Your lender will ask for photographic ID, such as a passport or driving licence, and proof of address, like a utility bill.
They'll also ask to look through your bank statements. This tells them how much you spend each month and how much money you have left over to make mortgage repayments.
How do I improve my chances of being accepted for a self-employed mortgage?
There are a few things you can do to make the application process smoother, and to raise your chances of being accepted:
Sort out the finances
Pay off any outstanding debts or borrowing.
Check your records with credit reference agencies to make sure that everything is correct.
If you're not on the electoral register yet, make sure to get yourself on there. It could help to improve your credit rating.
And be careful how you splash the cash. Lenders will look at your typical outgoings for the 12 months leading up to your application. If you're careful with money, that may reflect well on you.
Build up a deposit
Whether you're self-employed or employed, the bigger deposit you have, the more a lender is likely to accept your application.
Consider getting an accountant
Your accounts should be up to date, and really have been prepared by an accountant.
While declaring a low income in your accounts might help you pay less tax, it won't help with a mortgage application.
A lender would rather lend to someone earning £100,000 a year than someone declaring they earn £20,000 a year, for example.