You should be able to get your phone unlocked by your provider for free, And if you got your phone recently, it should already be unlocked.
An unlocked phone means you should be able to switch SIM cards whenever you want, without having to buy a new phone.
There shouldn't be any network restrictions and the unlocked phone should work with any major network provider in the UK.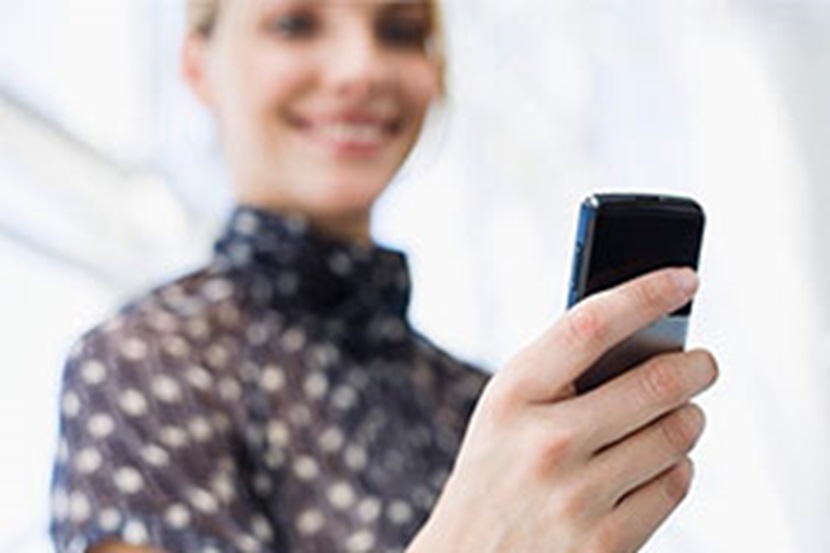 Can I get my phone unlocked for free?
Yes - all the major networks now offer to unlock your phone for free, even if you're in your contract term. This includes:
EE
ID Mobile
O2
Tesco Mobile
Three
Virgin Mobile
Vodafone
VOXI
If you need to use a high street store or online service, you should expect to spend around £10.
How do I know if my phone is already unlocked?
If you bought your phone after 17 December 2021, it should be unlocked already. Many devices sold before then were also unlocked automatically, but others were exclusively connected to a network.
To find out if your phone is unlocked, you can borrow a friend's SIM card from a different network provider and try putting it in.
If there's no signal, this suggests the phone is locked. But it's worth restarting the device as sometimes there's a delay.
Try making a phone call after the restart. If you're not connected, it's probably locked.
You might be asked for a SIM unlock code. If this happens, you've got a locked device.
What do I need before I unlock my phone?
Before unlocking your phone, make sure you have:
Your mobile phone number
Any account numbers, login details and passwords
The name of the phone manufacturer - for example, Apple, Samsung or Google
The make and specific model of your phone
The IMEI number - you can find this on the box the device came in, in the settings on your device or by dialling *#06#
You may also need:
A PAC code - if you're moving to another network and want to keep your phone number the same
A STAC code - if you want a new phone number with the new network
How do I unlock my phone?
You can ask your provider to unlock your phone. If you're out of your initial phone contract, the company must do this for free. Even if you're still within the contract term, all the major networks should allow you to unlock the device without a fee.
Most phone networks ask you to fill in an online form. What happens next depends on your device:
iPhones: You can usually use a new SIM card once your network has confirmed that it's unlocked. If you don't have a new SIM, perhaps because you're selling the device, you can back it up to iCloud and erase your device.
Android phones: With other devices, such as Samsung handsets, the company should send you an unlock code. You need to enter this code into the handset before a new SIM can work.
Second-hand phones: If your phone is second-hand, it might be trickier to unlock, as many networks insist it needs to be done by the original owner. In this case, contact the person or retailer you bought it from for help unlocking the phone.
Alternatively, there are unlocking services that might be able to do it for you, but usually at a cost.
We'd recommend looking for high street stores offering this service, rather than going online and risking using an unreliable website. Some stores only charge you if they're successful in unlocking the device, while others make you pay regardless.
Be warned, if you use a high street store or online website, you could invalidate the phone's warranty. This means you have less protection if the device is damaged.
Make sure you've tried asking your network first before you go down this route.
How long does it take to unlock a phone?
Most companies say that you can expect an iPhone device to be fully unlocked within 72 hours. Other handset manufacturers can vary from anything between 15 minutes to 10 working days.
But requesting an unlock is normally a quick process and typically involves filling in a short form or making a phone call.
Phone unlocking by major networks
How to unlock an EE phone
EE says if you have any of the following devices, it should already be unlocked:
All Google Pixel devices
All Oppo devices
All OnePlus devices
For other handsets, you can unlock them online for free using their online form.
You need your IMEI number to start the process.
How to unlock an iD Mobile phone
iD Mobile says it typically doesn't sell locked devices. But there are exceptions. For example, iPhones that were made before 2018 may be locked.
If your device is locked, the company has an unlocking policy that protects it from potentially fraudulent activity. This process is free and shouldn't take longer than 3-5 days.
If you've been an iD Mobile customer for over 6 months and don't have an outstanding balance on your account, they can unlock your phone.
You can contact iD Mobile via their website's Live Chat where you should be connected to one of their agents.
How to unlock an O2 phone
O2 says the majority of its devices aren't locked. This includes:
Apple devices bought since 1 August 2018
Almost all new devices shipped after January 2019
Huawei dongles bought since April 2019
Alcatel and Doro devices are the exceptions, as they're still locked to the O2 network.
If you've got a device that's locked, the easiest way to unlock it is on the My O2 website. You can do this by:
Logging in to My O2 on your browser
Selecting 'More' in the menu bar at the top of the page
Choosing 'Unlock your device'
You can also contact O2 via their live chat. Or you can call 202 from a pay monthly phone or 4445 from a pay-as-you-go phone.
O2 should then send you an unlocking code.
iPhone users get a text, at which point they should be able to use a new SIM immediately. Android owners get an email with a code that they need to enter into the handset.
If you have an older handset, O2 says this can take up to 10 working days. The process should be quicker with more modern phones.
How to unlock a Sky Mobile phone
All Sky Mobile devices come unlocked, so you shouldn't need to do anything.
How to unlock a Tesco Mobile phone
To unlock a Tesco Mobile phone free of charge, you need to complete an online unlocking request and then follow the instructions.
Tesco says you should get a text within 7 days with the code and a link.
You need your IMEI number to start the process.
How to unlock a Three phone
All devices bought after 1 January 2014 are already unlocked.
If you have an older phone, you can get it unlocked by filling in their online form.
How to unlock a Virgin phone
Virgin says that all their phones are already unlocked.
How to unlock a Vodafone phone
Vodafone says that many of its devices, including all Apple products, are already unlocked.
But if you find your device is locked, you can simply fill in this online form to get the code you need.
The network provider says it typically unlocks devices within 72 hours. But it also says it may need to check your details or contact the device manufacturer, which could take up to 10 working days.
How to unlock a VOXI phone
VOXI says phones from the following companies should be sold unlocked:
Apple
Google
OnePlus
Oppo
Xiaomi
But if your device proves to be locked, you can complete Voxi's Network Unlock Code form online.
The company says if you didn't buy your phone directly from VOXI or Vodafone, you may not be able to request a network unlock.