It's never pleasant to think about what will happen when you die, but in order to adequately provide for your family and ensure your financial commitments are covered, it's essential to be prepared.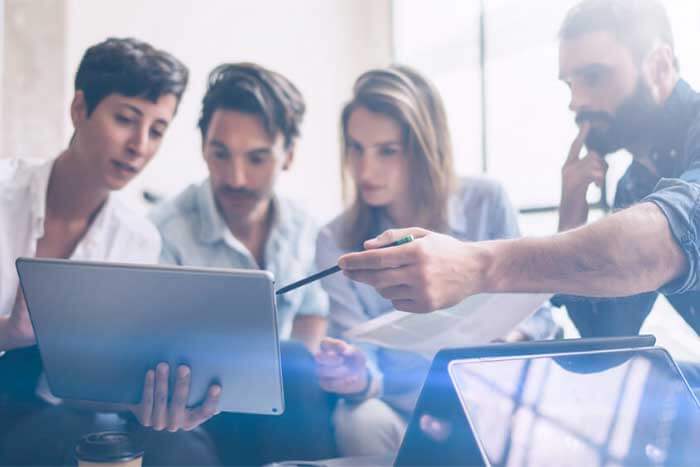 We take a look at employer death in service benefit and whether you need to have a life insurance policy alongside it.
What is death in service benefit?
Death in service is a form of benefit that's provided by an employer. If your employer offers this benefit and you're eligible for it, it means they'll pay out a tax-free lump sum of cash if you die while you're employed by the company in question.

In some cases, death in service benefits are linked to company pensions and you'll only be eligible if you've also signed up for the relevant pension scheme.
When is death in service benefit paid out?
The death in service benefit is paid out if you die and are still working for the company in question at the time.
This doesn't mean your death has to occur when you're at work, or actively engaged in any work-related activity. Instead, it means that if you die and are still on the company pay roll at the time, the payout will be made.

It's worth noting that some company death in service schemes work by making the payment into a trust. In such cases, the trustees will get to decide who the money goes to, so it might not necessarily get paid to the person you'd like to receive it.

It's a good idea to check the terms and conditions of the scheme your company runs so you can be sure who'd receive a payout if you die. Although it's possible to leave details of who you'd prefer to receive the payout, if the money goes into a trust, the trustees will always have the final say.
How much is the pay out if I die?
The amount of death in service benefit paid out depends on the package in question. Typically most packages tend to pay out about three to four times your salary, but some do pay less.

With some schemes, and where employers have flexible benefits, it's sometimes possible to increase the value of your death in service benefit by reducing other benefits.
It's always important to check the small print and terms and conditions to find out what you are, and aren't, eligible for.
Do I still need life insurance as well as death in service benefit?
At first glance the amount available from a death in service benefit may seem adequate, but when you take into consideration all the costs involved when you die, it can easily get swallowed up quickly.
The cost of a funeral alone can really add up, with statistics suggesting the average funeral costs nearly £3,800. In reality just relying on a death in service payment may not be enough to fulfill all the financial requirements you'll leave behind and offer the best protection for your family too.
For full comprehensive coverage, and to give you peace of mind that your family won't suffer financially in the event of your death, it's beneficial to have a separate life insurance policy too.
To put things in perspective, a life insurance policy will pay out up to 10 times your annual salary, making financial circumstances more bearable for your beneficiaries.
On the plus side, you can take a death in service scheme into consideration when you're applying for life insurance, which could help to reduce any premiums.
Get a £100 gift card when you buy life insurance*
Will death in service cover my mortgage?
The death in service benefit doesn't directly cover mortgage repayments. This means you can't directly assign it be used specifically for paying off your mortgage. If your family or beneficiaries choose to use the tax-free lump sum in that manner then they can put it towards your mortgage, but there's no guarantee.

If you need to ensure that your mortgage is covered in the event of your death, then it's better to have a life insurance policy, or a mortgage life insurance policy, in place.
This will help provide your family with a degree of peace of mind that they won't be burdened by the worry of having to find the cash to meet your mortgage demands.

Don't forget that if you change your job and move to a different employer, you'll lose the right to any existing death in service benefits you're registered for, as you're only eligible whilst you're still working for that employer. Don't take it for granted that any new workplaces will offer the same, or similar, payout schemes as not all companies do.
If you change jobs, always check to make sure what policies are available and what you're eligible for and, if necessary, remember to sign up for the company pension scheme.
*Get reward after 6 months of your policy being active. Excludes over 50s guaranteed acceptance policies and can't be used alongside cashback offers. Available until 28th Feb 2022. T&Cs apply. Restrictions apply, see http://www.amazon.co.uk/gc-legal