Home emergency cover helps cover costs for urgent repairs to your main utilities - including water, gas and electricity.

Often this cover is already included in a standard home insurance policy, but check for this.

Here we take a look at what fixes are an 'emergency', what' not included and if home emergency cover is worth it.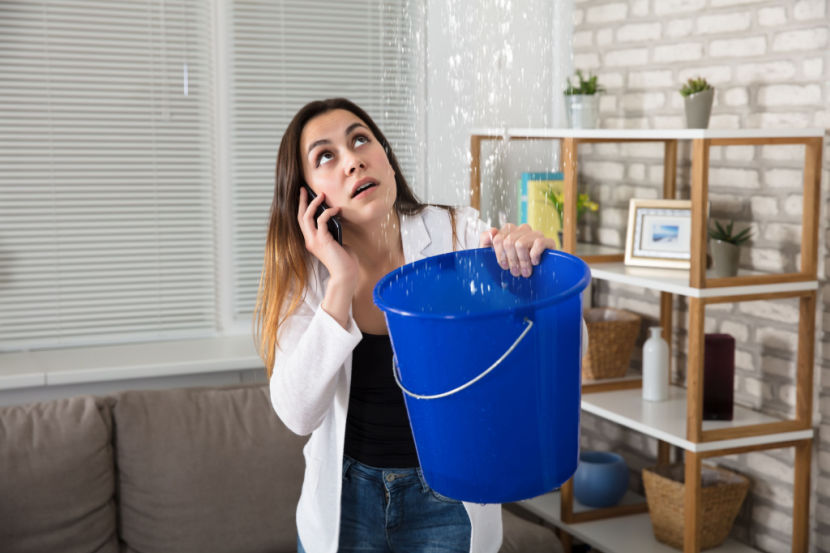 What is home emergency cover?
Home emergency cover helps cover the cost of sudden issues in the house, such as a burst pipe or a boiler that's stopped working.
A home emergency policy covers the cost of needing to call out a tradesperson to fix the issue itself, but not any damage it causes.
If anything else is damaged as a result, you have 2 options:
What our home & lifestyle insurance expert says:
"It's worth checking if you have home emergency cover in your insurance policy before calling out a tradesperson to fix the issue. The cover isn't mandatory, but unexpected repairs could end up costing a lot of money."

"Depending on your policy, using your home emergency cover shouldn't have any impact on your no-claims bonus. But check the T&Cs for any limits on claiming."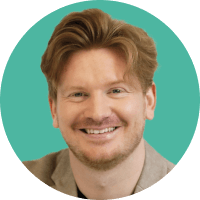 Matthew Harwood

Home & Lifestyle insurance expert
What counts as a home emergency?
A home emergency tends to be anything that:
Is bad for your health
Risks damaging your home
Compromises your home's security
What does home emergency cover include?
Policy specifics vary, but you usually get cover for the following:
Boiler and heating
If your boiler breaks down or leaks, leaving you with no hot water, home emergency cover is there to help.
There might be some T&Cs around this for your cover to be valid, such as:
The boiler needs to be outside of its manufacturer warranty
You should have the boiler serviced regularly
The boiler should be under a certain age – usually less than 7 to 10 years
Plumbing and drainage
This covers you for burst pipes and blocked drains, sinks and toilets. But it doesn't cover drainage issues that are outside your property.
Home emergency cover doesn't tend to cover trace and access, where someone locates the source of a leak. Check your home insurance policy to see if it's included.
Roof damage
If your roof suffers storm damage suddenly, home emergency cover help you make quick repairs to the roof to keep your home dry.
The word 'sudden' is important here – general wear and tear likely isn't covered.
Electrical failures
If your home's fuse box blows, or an electric failure leaves you without power, you could claim on your home emergency cover to get this fixed.
This only applies to your home. So, if a storm knocks out the grid, your policy wouldn't normally cover this.
Broken windows, doors and locks
If your home is suddenly vulnerable because of a smashed window or broken door lock, your policy is there to help you out.
Lost keys
Depending on the policy, you might also be offered replacements for a lost or stolen house key.
Pest infestations
Your policy could help remove infestations – the usual suspects are:
Some home emergency cover providers have different definitions as to what a 'pest' is. So, removing a beehive might not be covered, for example.
Alternative accommodation
Some policies also include alternative accommodation cover. This might come in useful if the emergency left your home temporarily uninhabitable.
What's not included in home emergency cover?
Home emergency cover generally doesn't cover:
Wear and tear

General maintenance

Damp and rot

Broken boilers that are old – usually 7 or more years, but check with the provider

Infestations of protected species

Minor issue such as a dripping tap or a single faulty electrical socket

Any damage caused by the original issue
Can I get home insurance with home emergency cover?
Some home insurance policies have home emergency cover added as standard. Others might offer it as an add-on.
It's best to check terms of the policy to see what is and isn't covered by the standard policy.
But your standard policy should cover damage caused by the emergency. This includes things like a burst water pipe damaging your carpet.
Is home emergency cover worth it?
While it's not essential, home emergency cover is worth considering if you're not prepared for the unexpected costs of repairing a broken boiler, for example.
The costs could end up being be substantial, so it's worth weighing up your options to see what suits your circumstances.
If you're a tenant, you don't need home emergency cover. It's your landlord's responsibility to keep everything in order and fix any issues.
They might have landlord emergency cover or be willing to pay for any emergency repairs. Have a chat with them to make sure you understand what's expected of you and of them.
How do I get a home emergency cover quote?
When you compare home insurance with us, you'll be able to tick the 'home emergency cover' box before viewing all the prices. Alternatively, after viewing prices, you can select 'edit quote' and you can tick the 'home emergency cover' box there.
We then quickly recalculate your quote with the added cost of home emergency cover.
You should also be able to see which home insurance companies include it as standard and which have it as an extra – and how much that costs.
Compare home insurance quotes
Can I get home emergency cover for a second home?
Although it's more difficult if the property is left unoccupied for more than 30 days, you may be able to get home emergency cover for a second home.
If you're renting out your second home, you need landlord home emergency cover.
Does using home emergency cover count as a claim?
Claiming on your home emergency cover should have no impact on your home insurance no-claims bonus.
Home emergency cover should count as a separate policy from your home insurance.
You might be able to claim on it as many times as you need to without penalty. Though, it's worth checking the T&Cs in case there's a limit on how many call-outs you're allowed.
Is there a limit on how much I can claim on my home emergency cover?
It depends on the insurer's policy, but most home emergency cover policies limit the cost of repairs and labour. They can also limit the number of call-outs you can claim for each year.
Standard home insurance policies may give you a claim limit. For example, a maximum of £2,500 a year, with no more than 3 claims a year.
But more comprehensive policies can give you a bigger claim amount. Their cover may also include:
Boilers
Central heating
Electrics
Unlimited call-outs in a year
How do I prevent home emergencies?
A big exclusion for home emergency cover is that it doesn't cover wear and tear.
So, to stay covered, it pays to keep your house regularly maintained:
Clear your gutters and drains every now and again
Re-pressurise your boilers
Bleed your radiators
Inspect your roof for loose or broken tiles
Get your boiler serviced regularly