Insurers have been charging loyal customers higher renewal prices even if there's no change in their circumstances. While some customers have seen higher prices every year simply for being loyal, new customers have benefitted from cheaper car insurance.
This is known as 'price-walking' and the Financial Conduct Authority (FCA) put an end to it on 1 January 2022 with a new pricing regulation.
Here's what you need to know about the pricing rule.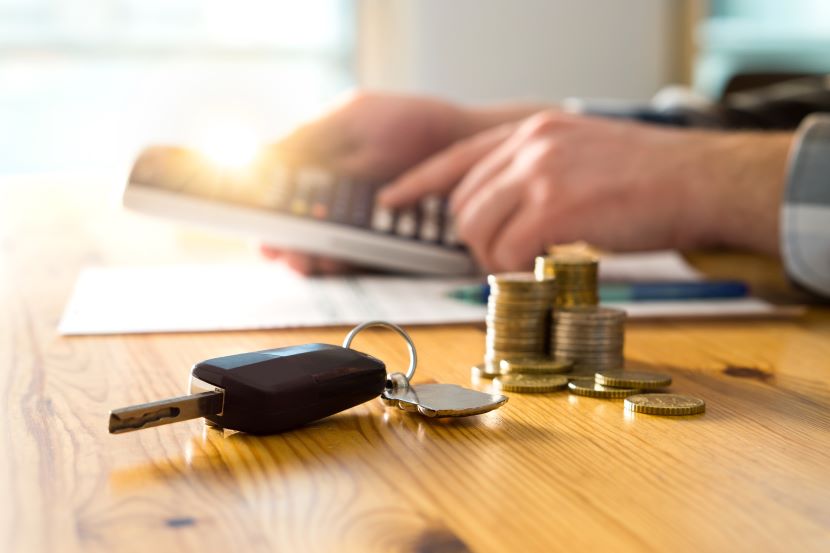 What do the changes to this insurance rule mean?
There's plenty of false information circulating that claims the new regulation means cheaper renewal prices. But this isn't necessarily true.
In fact, car insurance costs increased by £21 at the start of 2022, according to our car insurance price index powered by Willis Towers Watson. And they continued to increase each quarter throughout 2022.
But the changes do mean that if you're renewing your car insurance policy, you shouldn't be charged more than a new customer with a like-for-like policy.
Let's take an example with 2 customers. One is an existing customer who's renewing and the other is a new customer.
Both of these have exactly the same circumstances. For example, they:
Have the same mileage

Have the same car

Live at the same address

Bought the policy with the same provider
They're also getting the same level of cover. This means their policies are 'like-for-like'.
Prior to the rule change, the new customer with the same circumstances might have seen cheaper insurance costs.
Now, the existing customer that's renewing can't be charged any more than the new customer with the like-for-like policy.
Who is the FCA?
The FCA makes sure that financial service firms and financial markets in the UK operate fairly for customers, businesses and the economy. It regulates the conduct of around 51,000 financial services and firms in the UK.
The FCA introduced this rule to stop insurers from price-walking. Their research found that consumers were paying a penalty for being loyal.
What's happening with car insurance prices in general?
Even with the new regulation, our research shows that if you're renewing, you could still see higher insurance prices.
Between October and December 2021, insurers increased renewal prices by £45, on average. This was the highest increase over a 3-month period in over 4 years.
According to the Q3 car insurance price index, on average, a new car insurance policy could cost you £72 more than in 2021.
Louise O'Shea, CEO at Confused.com, says it's highly likely insurance prices could continue to rise throughout the year:
"The changes that came into effect in January could [...] trigger an increase in insurance costs, as companies are likely to look at how they price customers.
"In the past, offering a significant discount for new customers often came at the expense of renewing customers, who saw their price increase. Without this to balance out the discounts, some individual insurers may need to increase their prices to even things out."
The price rises could also be because people are driving regularly again, which means accidents are more likely. The cost of repairs, replacement and taking care of people involved in accidents is rising too.
All this contributes to how insurers calculate the cost of insurance. And these factors could mean that your insurance costs could rise.
Does the new rule mean my car insurance renewal price will be lower?
The new rule change might make you think that your insurance price will be lower or at least stay the same. But this isn't likely to be the case.
If you've been loyal to your insurer for many years, you're more likely to have experienced price walking. So you might see a drop in your insurance costs when you come to renew.
But that's not guaranteed as so many factors affect the price of car insurance. For example, if you change your address or the amount of mileage you do.
It might also change depending on the average price of insurance. If the average price of insurance in the UK is higher than the previous year, you might find that your car insurance has gone up too.
This is why it's still important to shop around. Because even if your circumstances don't change, you might find an insurer that could offer you a better price.
What do I need to do about the new insurance rules?
The new rules don't require you to do anything. But it's worth checking around the time of your renewal.
Remember: the pricing change doesn't automatically mean that your insurance policy will be cheaper at renewal. So it's worth shopping around.
The best time to get a quote for your car insurance is around 21 days before renewal. So try comparing car insurance quotes around that time to see how much you could save.
If I'm not guaranteed a cheaper price at renewal, how can I save?
Shopping around using services like ours is still one of the best ways to save on your car insurance.
Almost half (46%)* of the people we asked who had a higher renewal price saved £64 on average by switching insurers.
But it's not just people with a higher renewal that can save. Almost a fifth (18%) with a cheaper renewal price, went on to save £46 when they used a price comparison site.
Compare car insurance quotes
Our top tips for saving on car insurance:
Compare car insurance quotes and switch providers - you might get a better deal

Be accurate when you're declaring your annual mileage

Pay annually for your insurance

Downsize or change your car
I've found a cheaper price and my insurance isn't due to renew. What can I do?
If you've found a cheaper price elsewhere, you could try and cancel your current car insurance policy.
But there are often cancellation charges if you're within your policy term. It's usually around £50, but it could vary depending on each insurer.
If you've just bought your policy or renewed it, most insurers offer a cooling-off period. This is usually around 14 days.
During this time, you shouldn't be charged a cancellation fee.
*Research carried out by One Poll on behalf of Confused.com of 2,000 UK drivers who have car insurance policies. This was conducted between 6 January and 11 January 2022.