Travelling to Europe in 2021: what you need to know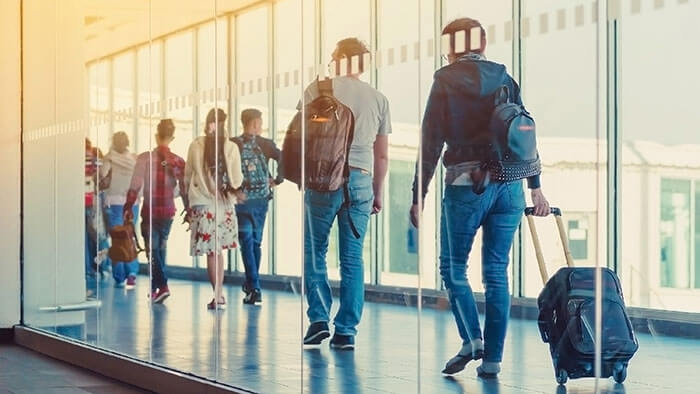 The government has announced changes to European travel after 1 Jan 2021.
Are you planning to travel abroad next year? Do you have any concerns? Let us know in the comments and join in the discussion!
Brits have been wary about travelling abroad following the initial coronavirus lockdown.
Almost two-thirds (65%) of Brits said they wouldn't consider travelling abroad*.
And over half (57%) said they worried about catching Covid-19 on the flight if they travelled abroad.
With these concerns, it's understandable if you want to delay your travel plans.
But the government has announced several changes that will take effect from 1 Jan 2021.
This marks the end of the Brexit transition period. Here's what you need to know.
What countries does this apply to?
The changes apply to all European Union (EU) member states. Switzerland, Norway, Iceland and Lichtenstein are also included.
For more information on what countries are in the EU, visit GOV.UK.
Update your passports
All passports need to be less than 10 years old and have at least six months' validity left.
This change doesn't apply to Ireland – so long as your passport is valid during your stay, you should be okay.
If you need a new passport, applications may take longer than normal to process due to Covid-19.
Health insurance cards no longer valid
The European Health Insurance Card (EHIC) will no longer be valid after 1 Jan 2021.
Make sure you have a travel insurance policy to cover medical costs. Without it, you'll have to foot the bill for any medical treatment you get while on holiday.
If you have a pre-existing medical condition, make sure your policy covers it.
Check your policy details or get in touch with your insurance provider for more information.
Driving in Europe
If you're planning on driving your car in Europe, you'll need:
Valid proof of insurance for international travel – sometimes called a 'green card'

A GB sticker

An international driving permit (IDP) that's appropriate for the country you're driving in. You may need more than one IDP if you're travelling through countries.
READ MORE: Your guide to driving abroad
Taking pets abroad
Your existing pet passport won't be valid after 1 Jan 2021.
You'll need to get a new passport, which takes about four months. If you're planning on going away early next year, it's worth thinking about it now.
The process involves:
Getting your pet microchipped

Having a rabies vaccination

Taking a blood sample for analysis

Taking your pet to the vet 10 days before you travel to get an Animal Health Certificate (AHC).
For more information, visit GOV.UK.
Do I need a visa?
If you're going on holiday for fewer than 90 days, you don't need a visa.
Will there be border checks?
There are likely to be border checks now the UK is out of the EU, and you'll need to use a separate queue to EU travellers.
You may also need to show that you have a return ticket and enough money for your stay.
If you're carrying more than £10,000 in cash, you'll need to declare it. You can do this up to three days before you travel. For more information, visit GOV.UK.
If you don't declare it, you could get a fine of up to £5,000.
Using the internet abroad
From 1 Jan 2021, you'll no longer enjoy free mobile phone roaming while on holiday.
You'll have to opt-in to spend over £45 on mobile internet abroad. But you could still spend up to that amount without realising it.
Check with your phone provider about mobile roaming charges before you go.
What to look out for in your travel insurance policy
With so many changes, it's important to get the right level of cover for your trip. Two important things to consider when getting a policy are
Medical cover

With the EHIC invalid from next year, this is a must if you don't want to pay expensive medical costs.

Cancellation cover

With things still uncertain post-lockdown, this could help in case of further complications.
What else can I do to protect myself?
If you can, use a credit card to pay for the holiday

This gives you extra protection under the Consumer Credit Act. So, if the airline goes bust and your insurance policy doesn't cover it, your credit card company could.

Get cover for the whole family

This is especially important when it comes to medical expenses cover. A family travel insurance policy ensures every single member has cover, not just you.
*Omnibus research carried out by OnePoll on behalf of Confused.com. This was a nationally-representative poll of 2,000 UK adults. The research was conducted between 30 June and 1 July 2020.