Some helpful information for your trip to Dubai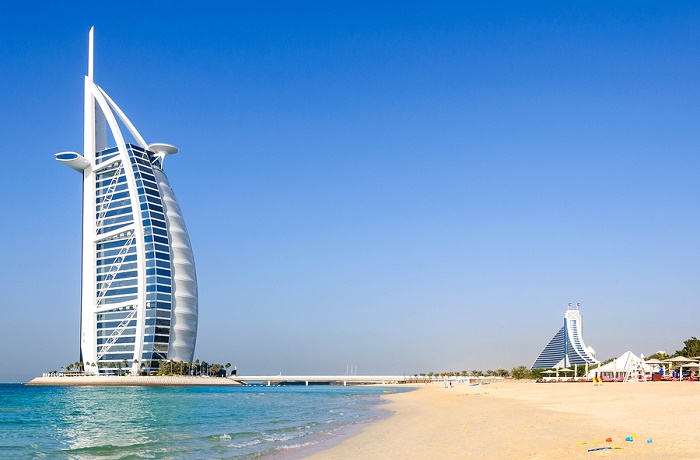 As-salaam 'alaykum!
Dubai is one of the most popular of the seven emirates that make up the United Arab Emirates.
This futuristic city has much to offer. It's home to the world's tallest building, and man-made islands shaped like palm trees.
A popular destination in recent years, Dubai is one of the safest cities in the world. But it won't hurt to be extra careful by getting travel insurance, as medical care can be expensive.
Some information before you travel to Dubai
DUBAI
TRAVEL INFORMATION

Travel insurance

Visitors to Dubai will be charged for health care, so travel insurance is advised to cover any treatment you may need during your trip.

Currency

United Arab Emirates dirham.

Money info

Credit/debit cards are accepted all over Dubai.

ATMs can be found all across the city. make sure to tell your bank before you go to avoid any restrictions being applied to your card.

If you're bringing cash, it's best to wait and exchange currency in Dubai - you'll find the best rates in malls.

Official language

Arabic.

Although English is widely spoken.

Population

2.1 million.

Time difference

GMT +3

Visa requirements

Most citizens from western and developed countries are allowed entry to Dubai. A 30-day visa will be issued free of charge on arrival.

Charges apply for those who overstay their visas.

Vaccinations

There are no vaccinations required for Dubai.

It's still best to check with a GP that your routine jabs are all up to date, like measles, mumps and rubella (MMR) and polio.

British embassy

The

British Embassy

can be found in the city centre of Dubai, on the south bank of the creek.

Driving in Dubai

Climate

Tropical desert.

Average temp 30°c - 41°c

Main attractions

Along with being a shopper's paradise (Dubai mall has over 1,200 stores), you have the tallest building in the world - the Burj Khalifa, desert safaris, and the Dubai Museum.

National dish

Traditional dishes use a lot of meat, fish and spices, quite similar to Indian and middle eastern food.

Be sure to try shawarma - chicken or lamb wrapped in a roti with garlic and spices.

Or the more commonly known - hummus and tabbouleh.

Other things to consider

Although Dubai is accepting of cultural differences, you're still expected to be respectful of their culture.

Drinking alcohol is only permitted in dedicated areas. These are chiefly hotel bars and restaurants.

Clothing - shoulders and legs above the knee should be covered up. Swimsuits can be worn at pools and beaches resorts, but women should avoid going topless.

Dubai isn't for everyone. Though some things in Dubai are cheap – such as transport within the city – accommodation can be very expensive. But if you've got a few quid to spare, enjoy shopping and sunny beaches, then Dubai should certainly float your dhow.

Local information site