Going into debt in order to pay these bills isn't a good option, yet the cost of taking your beloved pet to the vet can be high. This is especially the case if they have an ongoing condition.

Pet insurance can cover vet bills, and some routine costs, and provide peace of mind so you know you'll never be caught short.
But how do you go about making changes to your pet insurance policy? Let's take a look.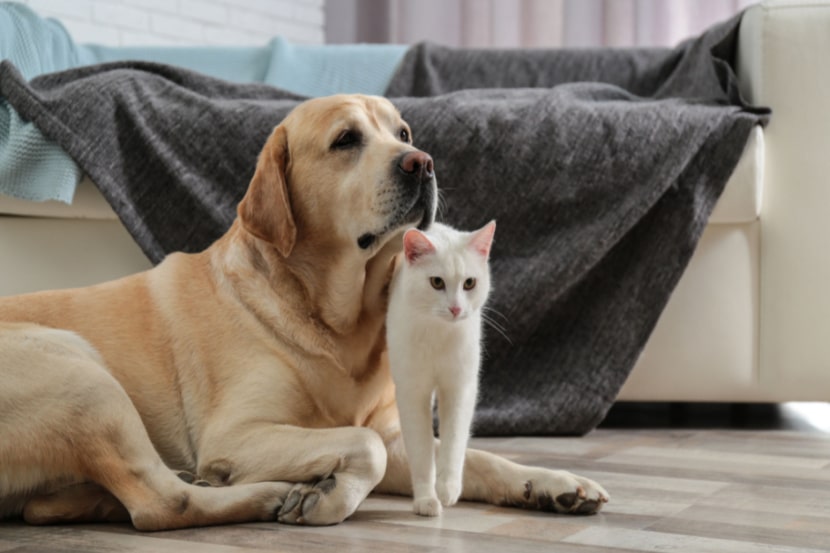 Buying pet insurance
Buying the insurance is relatively simple. It's usually done online or on the phone and most major insurers offer it.
There are different types of cover to choose from and it's now easier than ever to compare pet insurance.
It's key to choose a policy that best covers your pets' needs. There's no point buying a basic cat insurance policy if you want it to pay for alternative treatments, such as homeopathy, for example.
Likewise, there's no need to pay for a comprehensive policy if you just want to cover the big stuff, such as major medical expenses at home and abroad and liability insurance.
Compare pet insurance quotes
Changing your pet insurance policy
Pet insurance policies aren't set in stone. They usually last for 12 months and at this point you can choose to keep your policy going or move to a different insurer.
Switching pet insurance could be a good way to save money if you can find a policy offering the level of cover you require at a cheaper price. However, unlike with other types of insurance, you may also see your price go up when you change pet insurance. That's because some insurers don't cover pre-existing conditions - or you may have to pay more for them.
There are many reasons why you might want to change your pet insurance policy:
If your pet has become unwell
You want to increase the level of cover available
A simple admin task like changing your address
To change your policy, contact your insurer. You may be able to do this via email but it often involves a phone call. Your insurer can tell you if your insurance costs are likely to increase because of the change, or if there's an admin fee to pay.
You're then free to stick with it, and pay the extra charges if there are any, or you could switch to a different insurer. Just make sure you've read all the small print before switching so you know what's included (and anything that's left out) of the new policy.
Can you change pet insurance mid policy?
Yes, you should be able to change your policy even if you're half-way through it.
In fact, it's important to do this as your insurer needs to be aware of any big changes to your circumstances or your pet's. If your pet has been diagnosed with a new condition, for example, or you want to increase the level of cover you insure it for.
There might be a charge, either to the premium or an admin charge, and you should be told about these before you confirm any changes.
It's up to you then whether you decide to accept the costs to make the changes or pay a cancellation fee and switch insurers.
Can I increase my pet insurance cover?
When you buy pet insurance you set the amount of cover it provides. This is based on the level of protection you're after and your budget.
You could, for example, just cover the basics such as if your pet has an accident. This is known as accident only cover. Or you could go for a lifetime pet insurance policy which will provide much more cover.
There are also usually limits per year of the amount an insurer covers for different conditions. You choose these when you buy the policy but over time you may want to change them if your pet requires more care.
Increasing the level of cover your policy provides usually costs more. Therefore it's important to weigh up the cost of the policy with the cover offered.
Pet insurance is a competitive market so it's well worth shopping around to compare policies to find one that offers the best value for money.
How to cancel your pet insurance
You can cancel your pet insurance at any time, yet there may be fees involved.
When you buy pet insurance, there's a 14-day cooling off period. This means you can cancel in this window and there shouldn't be any fees - although there might be a cost for the admin of doing this.
If you're out of the 14-day window you can still cancel, but you may be charged an early cancellation fee. If you're charged for cancelling, you should be told exactly how much the fees are and what they're for. These fees should reflect the work done, such as if your policy needs to be recalculated or rewritten.
If you think the fee is too high, you can challenge it. First, talk to your insurer and if it insists you pay the charges you can complain to the free Financial Ombudsman if you think it's unfair.
At the end of your policy, which is usually just before it renews, you can also cancel. At this point if you decide not to renew the policy you need to contact your provider and tell it to end the policy. You can usually do this online or on the phone.
If you're unsure, contact your provider and ask them what the process is.
Cancelling your policy rather than letting it renew automatically shouldn't cost you anything. But bear in mind that you're then without cover, and getting a new policy could cost more if your pet now has pre-existing conditions.
It's best to compare pet insurance policies when you first get your renewal notice from your existing insurance company. This should give you plenty of time to shop around without jeopardising your cover.