What are the benefits of whole life insurance cover?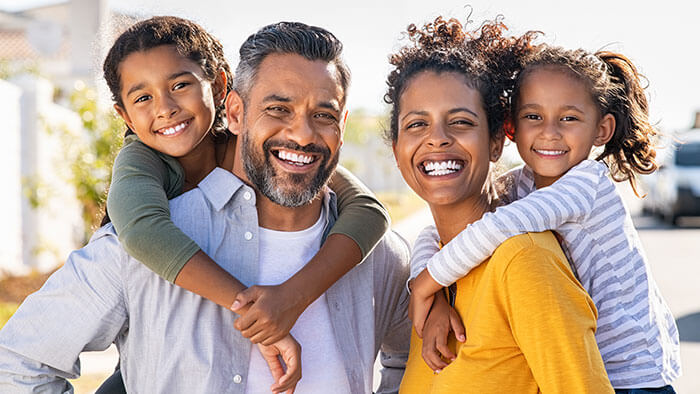 A policy designed to last as long as you do. But is it worth it? Let's find out.
Jump to a section:
Whole life insurance is a policy designed to pay out a lump sum when you die, whenever that might be. It's also referred to as 'whole of life' insurance, since it lasts for as long as you do.
Your loved ones can use the money from the policy however they need. For example:
To pay off a mortgage or other debts

To cover funeral costs

To pay for living costs

To use as a gift from you.
It's sometimes called life assurance, or end of life insurance.
As the name implies, whole life insurance covers you until the day you die.
Level term life insurance is for a fixed amount of time – usually the length of the mortgage.
With level term cover, if you live longer than the policy term, there is no payout.
With whole life cover, your loved ones get the payout when you die.
Once you have a policy, you make monthly payments for as long as the policy's active. Unless you cancel it, the policy lasts for the rest of your life.
Part of your monthly payments pays for the policy itself. The rest goes into investments, which help create the pot of money for the final payout.
With some whole of life insurance policies, you might not need to make payments after a certain age. The cover would still be in place until you die, though.
Check the fine print of your policy to see if this is the case.
Since life assurance tends to be more expensive than level term cover, you may wonder if it's worth getting.
One of the benefits is that your family could use it to pay inheritance tax (IHT) on your estate.
Current IHT rules are that there's a 40% tax on the value of your estate over £325,000. This includes all property, money and possessions.
So, if your estate is worth £500,000, the inheritance tax after you die would be £70,000.
Your assets tend to be locked until the tax is paid, so your family couldn't sell your house to pay the tax, for example.
If you write your life assurance policy in trust, your loved ones could use the payout to cover the IHT costs.
READ MORE: Writing your life insurance policy in trust
Whole life cover tends to be more expensive than level term insurance. This is down to the fact that the policy lasts for your entire life, not a couple of decades.
But the specifics will depend on how much cover you get, your health and age.
It can be a bit daunting to work out how much life assurance cover you need. You can use our life insurance calculator to make things easier, but here are some key things to look at:
How much of your mortgage do you have left to pay off?

How much other debt do you have?

How much would you want to cover funeral expenses?

How big a nest egg would you want to leave your loved ones?
READ MORE: How much life insurance cover do I need?
There are two kinds of whole life insurance:
Balanced cover. This is the standard whole life policy. You pay a fixed amount every month, regardless of your age or state of health. This could make budgeting much easier.
Maximum cover. With maximum cover, your monthly payments are tied to an investment fund. The investment fund grows the pot of money for your eventual pay out.
If the fund isn't performing well, you might have to make bigger monthly payments.
The monthly costs of maximum cover could be relatively lower at the beginning. But they could rise at any time, and it could be a steep increase.
Life insurance costs are largely based on risks to your lifespan and long-term health.
So, reducing these risks could be one way to keep your costs in check:
Compare life insurance policies. Look at the policy details and don't focus only on the cost.
Be accurate with your level of cover. Overestimating how much of a payout you think you'll need could inflate your monthly costs.
Get a policy while you're young. Your risk of death is lower at 30 than it is at 60. You'd make payments over a longer period of time, sure. But those payments could be lower than if you took out a policy later in life.
Quit smoking. Smoking is one of the bigger risk factors to your health. If you're a smoker, attempting to quit could help your costs.
Lower your alcohol consumption. Another risk factor is the amount of alcohol you drink, as it could lead to health problems later in life.