In life things are never the same for long, be it relationships, money, or children. And whenever something new happens in your life, you might need to think about changing your life insurance policy.
Life insurance, if you have it, is put in place to protect your family or financial dependents. It's based on your circumstances, such as the number of children you have and your mortgage, at the time when you set it up.
However, life insurance is a long-term policy and so it's important to make sure yours is up to date and reflects your family circumstances.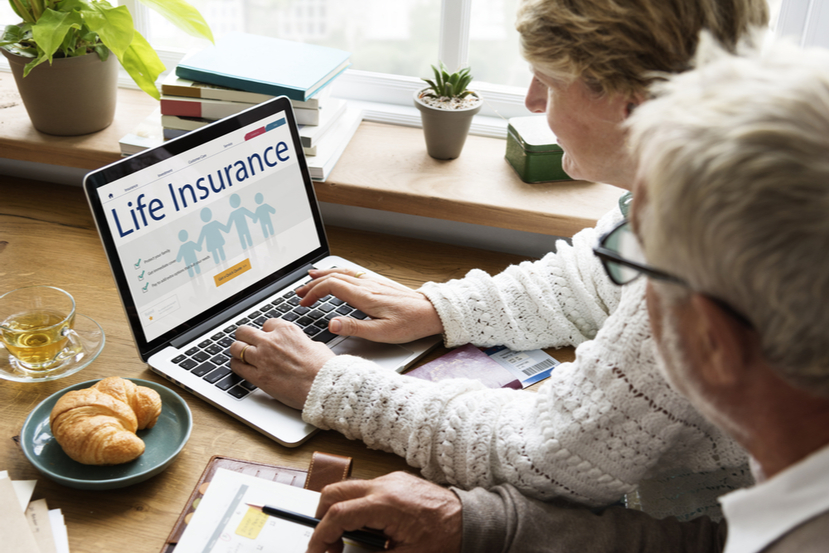 Can I change my life insurance policy?
Insurers recognise that things don't stay the same forever, and so it's possible to make changes to your life insurance policy when you need to. There might be a fee for doing so and your premiums could change, but you must be told about these before you make any changes.
It's important your policy is accurate because if a claim does need to be made but the policy is out of date, it could be invalidated.
When should I change my life insurance policy?
Life insurance is all about protecting those who are left behind and leaving them the money to carry on without your income. Therefore the following situations are all times when you might want to think about changing your life insurance policy.
Changing your life insurance policy to cover a new mortgage
One of the most common reasons for taking out life insurance is to cover a mortgage.
If you move to a bigger property, you might need to increase the amount of cover you have. Similarly, if you remortgage or release equity from your current home, or extend your mortgage, your previous policy might not cover the new amount. You might have also paid off your mortgage, thanks to an inheritance lump sum, and need to reduce the amount of cover within your life insurance policy.
Changing your life insurance policy when your family changes
Life insurance policies are usually set up to last for 25 years and in this time lots can change. You might have children. You could get married, or your relationship could break down and you may remarry and have children with a different partner.
If any of these things happen it's time to look into changing your life insurance to make sure it meets your current family dynamic. You could also consider what other protection you have in place. This includes income protection, which covers you or your partner if you're unable to work, or critical illness cover.
Here are some of the main reasons for changing life insurance:
If you pay off your mortgage faster than expected you no longer need insurance to cover the loan. You could either end the policy completely. Or, if you still need it to cover other costs such as childcare, you could keep it in place but lower the amount paid out.
If your property value rises and you want to make sure your life insurance policy covers the mortgage payments for the increased amount.
If you want to save money and cut the cost of your monthly premium. It's always worth comparing life insurance to see if there's a cheaper policy available. Similarly, you might be able to reduce your monthly payments if you lower the overall amount of cover.
If you have single life insurance but you are now a couple, it might be cheaper to open a joint policy. This only pays out one payment on the first death in a couple.
If you have a joint life insurance policy but you've separated from your partner, it's time to find a single life insurance policy instead.
Start a life insurance quote
How do I change my life insurance policy?
It's easy to change your life insurance policy, but you need to follow certain steps in order to do this.
If you want to stick with your insurer, you need to contact them - usually by phone - and complete questions about your current situation. This should be similar to when you first bought the policy. Not all policies can be changed so check this with your insurer.

If you've found a new insurer you want to switch to you can sign up to the new policy. Then contact your old provider to let it know you'd like to end your policy.

Remember that the older you are when you buy life insurance, the more expensive it might be. So if you want more cover but you're not able to make changes to your policy, you could buy more protection from a different insurer. There's no limit to the number of life insurance policies you have, but be aware you'll have multiple premiums to pay.
Can I switch life insurance companies and is it easy?
Switching life insurance is easy and straightforward and it's possible to do at any time. Once you've found your new policy, you can contact your previous insurer and cancel the policy. Just remember to check the price of premiums before you move. It could be more expensive to take out life insurance as you get older because your risk of claiming on the policy might have increased.
How do I switch life insurance companies?
If you want to switch life insurance policies, the first thing to do is to compare prices and policies.
One of the quickest ways is to use a comparison service, like ours, to quickly view a range of different policies in one place. Then you need to take the time to look at the policy details to find one that suits your needs. Also remember that while the price is important, it's not the only thing to focus on when picking a life insurance policy.
Depending on your circumstances you might be able to buy a new policy online, but you might feel more comfortable speaking directly to the insurer. This is because they might need to look at your current health and lifestyle to give you an accurate quote. If you have a complicated situation, it could be a good idea to seek financial advice.
What do I need to know when changing life insurance providers?
Changing life insurance policies is usually a simple process. But there are some things you need to be aware of.
When you cancel your life insurance policy, you should be told the date it comes to an end. It's important to start your new policy on the same day so there isn't a period of time when you're left without cover.
Before you cancel your old policy make sure your new policy is agreed and set up. The last thing you want is to cancel one and not be accepted for another policy, leaving you without cover.
You should be told the price of your new premium before you sign up. There may also be a waiting period before you can claim on a new policy.
Before signing up to a new policy always take the time to check out your new insurer too. There are hundreds of insurers on the market so you need to make sure the one you choose is registered with the Financial Conduct Authority (FCA). This means it's also included in the Financial Services Compensation Scheme and if it went bust, up to £85,000 of your money is protected. All of the insurers we list at Confused.com are FCA registered.
Some life insurance policies, such as whole-of-life policies, allow policyholders to access their life insurance money early in certain situations. Bear in mind there might be fees for this, known as 'surrender charges'. Before you cancel a policy, always make sure you're aware of these types of fees, how much they are, and how they're applied.
What are the alternatives to changing life insurance provider?
There are some circumstances when changing life insurance providers might not be right. If you're being charged higher premiums for a new policy, for example, keeping your current policy in place might be a better option.
However, if it doesn't provide you with enough protection you could buy a second insurance policy to cover this. This could be useful if you've extended your mortgage for example and need your policy to cover the extra money
It's also known as a 'top-up' policy and it should cover the amount missing from your first policy. Before you do this, look at all the costs involved as it also means you need to pay premiums on more than one policy.
You might also be able to change the type of life insurance policy you have. There are several different types of life insurance available.
The three most common are mortgage life insurance, term life insurance, and whole-of-life insurance. Speak to your insurer about changing the type of policy you have. This could change your premium, but could be a better option for you if the cost of switching to a new insurer is too high.
How do I change who benefits from my life insurance policy?
When you die, everything you own including money from a life insurance policy is put into one pot called your estate. If you have a will in place this money is divided up by using the names you've listed in the will.
If you don't have one set up, it's divided using the laws of intestacy. This means it goes to people who are closest to you, such as partners and children, but it might not go to those you want it to. If you're not married or in a civil partnership, for example, there's no guarantee your partner will inherit this money.
It is possible to safeguard your assets and make sure they go to the right people. You can do this with what's called a 'letter of wishes', which basically states who you would like your life insurance money to go to.
You can also set up your life insurance policy in trust. This allows you to name the people you'd like the money to go to in the event of your death, and it also protects the life insurance payout from inheritance tax.
The people you name are called your beneficiaries. You can often change these, and might need to if your personal or financial situation changes. For example, if you're divorced you might want to remove an ex partner. To change the beneficiary to your life insurance, you should speak to your insurer. It's usually a simple process but how it happens - and if it can happen at all - depends on the type of policy you have and how it was set up.