Understanding what your responsibilities are as a tenant can be a bit of a minefield. Here we look at what rights you have as a tenant, and what insurance you might need when you're renting.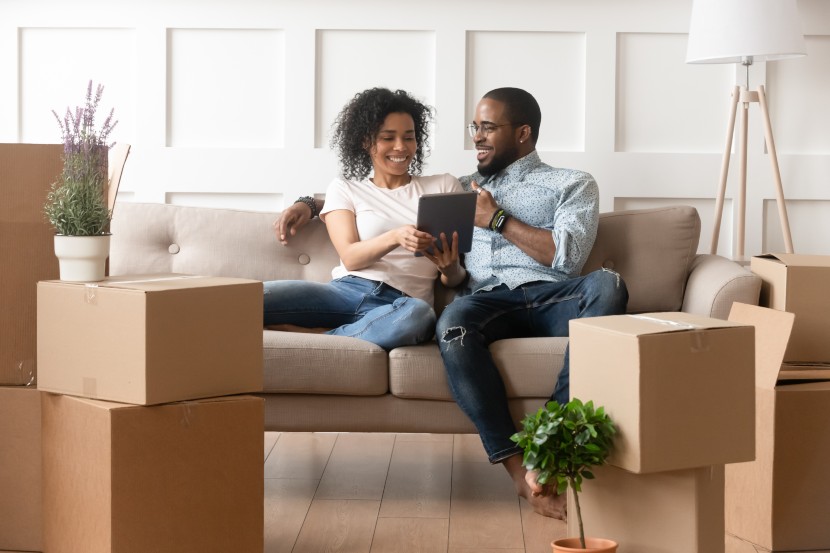 Are you wondering who should maintain the garden? If your boiler breaks down, what should you do?
Getting your head around this sort of thing is all part of learning how to rent.
We shed some light on the finer points of tenancy, what your rights are and where your responsibilities lie.
Compare home insurance quotes
What are my rights as a tenant?
Private tenant rights
First and foremost, you have the right to live in a home that's safe and that's in a good state of repair. You have a right to know who your landlord is, and to remain undisturbed by them.
Should they need to come to the property for any reason, they need to give you 24 hours' written notice. And they must make sure that it's at a reasonable time of day.
Any deposit you give your landlord at the start of the tenancy agreement must be deposited in a government-approved deposit protection scheme.
It should be reassuring for you that you have a number of rights protected in law.
Council tenant rights
The rights of council house tenants are usually even stronger than those of private tenants. Find out more in our guide on council tenants' rights.
Commercial tenant rights
Commercial tenancy is different from private or council tenancy. The onus is on the tenant here, and not the landlord.
What is on your side as a tenant is the Landlord and Tenant Act 1954. It protects you in that your tenancy doesn't automatically end when the fixed-term tenancy is up.
It'll keep going until the landlord terminates the contract under one of the methods the act demands.
Secondly, when the tenancy expires you are, by law, allowed to apply to have it extended. Commercial tenancy is much more complex than private tenancy.
The government's website covers what your responsibilities are as a tenant.
Can a tenant decorate without permission?
With most tenancies, landlords are pretty fair when it comes to decorating.
They want you to feel at home and put your own cosmetic stamp on it. What they don't want to do is have to pay lots of money to have it repainted back to neutral when you leave.
Painting

- always get permission from the landlord if you want to redecorate. You may need to sign an addendum to the contract agreeing to paint it back to neutral before you leave.

Furniture

– if it's a furnished property and you want to change some of it you'll need permission from the landlord. If they have nowhere to store their furniture, they may say no, or ask you to cover the cost of storage.
The golden rule when you're a tenant is don't change anything without discussing it with the landlord. And, ideally, get written permission.
In a similar vein, it's a good idea on the day you move into your property to take photos of every room. If it's furnished take a picture of every item. Note down every scuff, chip in the paintwork, dent and so on.
Give your landlord a copy of this evidence. It creates a baseline for the state of the property when you move in, and if you contribute anything to that during your tenancy.
It can help you if your landlord isn't forthcoming in giving you your full deposit back.
What damage are tenants responsible for?
There are a few things you're responsible for as a tenant when it comes to looking after the property:
If you accidentally break something or damage it, you'll need to let your landlord know.

If the boiler has broken down, you'll need to tell your landlord straightaway.

You need to keep the property in a good state of repair, not leaving it in a worse state of repair than when you moved in. Although normal wear and tear is expected.

You need to check the smoke and carbon monoxide detectors regularly. If the batteries run out, let your landlord know.
Are bills included?
Generally, bills aren't included. Sometimes, and more often with student tenants, the landlord might include water rates unless it's a metered supply.
If you have any doubt, check your contract or speak to your landlord.
If you're in a house of multiple occupation (HMO) you'll need to discuss as a household how you want to split the bills. You might need to have a schedule for when you all agree to have the heating on, for example.
You've told the landlord something needs fixing but they haven't fixed it – what next?
An evidence-based approach is always a good starting point.
Take photos of what's broken and send them to your landlord for a paper trail.

No response? Chase your landlord, remind them of their responsibility to fix broken items. Give a reasonable deadline.

Next step, contact your council's private renting team. Environmental health has the power to order your landlord to fix the problem.

In extreme cases you can take your landlord to court, but this could be costly. Shelter explains the process in more detail.
If something needs fixing quickly, you can appoint someone yourself to do the work and claim the money back, but there's no guarantee the landlord will pay. However, if they're busy they might be grateful you've sorted it.
Ideally, get their written permission to do this before parting with your own cash.
Whatever you do, be sure to keep paying your rent. If you stop, your landlord could start eviction proceedings.
Can my landlord come round unannounced?
No. They need to give you 24 hours' written notice first. The time agreed must be of a reasonable time of day, and not too early or too late.
Who is responsible for the garden in a rented house?
The general maintenance of the garden, like cutting the grass, is down to you to take care of. The bigger things, such as trees, fences and outbuildings, are the responsibility of your landlord.
As a tenant you should be aiming for the garden to be free from litter and not overgrown. It should be tidy, so regularly weed in growing season and cut the grass. If you have a hedge, you'll need to keep that trimmed, too.
If there are any issues with any of the bigger things in the garden as mentioned above, speak to your landlord to get issues fixed.
Can I end my tenancy early?
Whatever your reason for wanting to move on, it all starts with your contract. Dig it out and see what the notice period is. Most of the time it's a calendar month or four weeks. Your contract will confirm this, though.
If you can't find your contract, speak to your landlord to clarify.
If you're in a fixed-term contract, it may be a little different. But, again, discuss it with your landlord.
You should also expect to have your deposit returned to you when you leave – unless you leave the property in disrepair or owing rent, that is.
I'm struggling to pay my rent
If you've fallen on hard times and are struggling to pay your rent, the first thing you should do is speak to your landlord.
It's time-consuming and costly to search for a new tenant, so the landlord will be motivated to help you, if they can.
It's in their interest to keep the property tenanted. They want your money, and they could be relying on it to cover any mortgage payments they might be making on the property.
Keep paying your rent for as long as you can. This'll help you keep the level of any arrears down, and it also shows good faith to your landlord. In the meantime, your landlord might be able to put a repayment plan in place to help.
The worst thing to do is ignore it, so be honest and contact your landlord as soon as you have problems.
The Citizens Advice Bureau has a helpful guide on what to do if you fall behind on your rent.
If you're thinking of sub-letting in a bid to share the costs, you'll need to check your tenancy agreement first to see if you're allowed to.
Do I need tenants' insurance?
Don't overlook the need to take out home insurance. While you won't need buildings insurance if you're renting, it's a good idea to consider protecting your possessions.
When you're moving in is the perfect time to take stock of what you have, and work out its value.
Tenants' insurance is basically contents insurance. It's there to replace your possessions if they're stolen or damaged in your home.
If you opt for accidental damage cover, too, your belongings will be covered if you accidentally fall into the TV or drop your laptop.
Tenants' insurance isn't compulsory. But it could be a sensible purchase, especially if you have any items of value in your home. You'd be surprised how quickly the value of your possessions tots up.