If you own items of jewellery that are expensive or hold sentimental value, you'll want to make sure they're fully insured for your own peace of mind.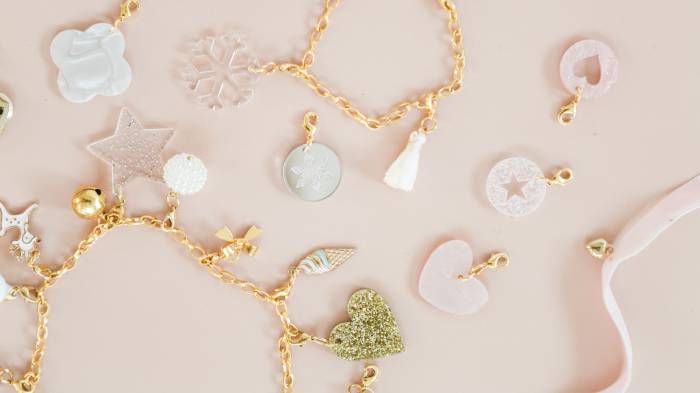 From wedding rings and engagement rings to watches, gifts and heirlooms, many of us have items of significant value that would be costly to replace.
Whether it's worth £50 or £50,000, it's important you have the correct level of cover in place for jewellery and other expensive items.
You don't want to be left out of pocket if you need to make a claim.
Do I need jewellery insurance?
Although you can take out specialist jewellery insurance, jewellery, watches and other valuables are often covered under your home insurance policy.
Contents insurance should cover you for loss or theft of personal items such as jewellery from your home.
There's usually a maximum amount that your insurer will pay out for an individual item. For example, if the limit on your policy is £1000, you won't be able to claim more than that amount for one valuable.
Each policy will vary. It's important you check with your insurance provider to make sure you have adequate cover in place for your high-value listed items.
When you're looking for a contents insurance policy, you'll be asked to give the total value of the items in your home, should they need to be replaced.
Getting a jewellery insurance valuation
You may not necessarily be asked to prove the value of a piece of jewellery when taking out home insurance.
But if you make a claim for loss, theft or damage, you'll have to provide a valuation or receipt. For high-value or antique jewellery it's best to get a valuation certificate.
You might want to get annual valuations on expensive pieces of jewellery. The price of gold often changes and the market for high-value items can ebb and flow.
In the same way, it's always a good idea to keep receipts for any new purchases.
Specialist jewellers and pawnbrokers can provide you with valuation certificates, although you can also get valuations from high-street jewellers.
Bear in mind that the cost of a valuation service will vary, and items may need to be sent away.
It's important to make sure you value your jewellery accurately to make sure you're not under-insured. Our contents calculator can help you work this out.
You should always update your high-value list if you buy an expensive item or receive one as a gift.
Compare home insurance quotes
How can I make sure my jewellery is properly insured?
If a piece of jewellery exceeds the single-item limit on your policy, tell your insurer and arrange to have it listed separately.
This might incur an extra fee or affect the price you pay for your cover. But better that than find out further down the line that you weren't properly covered.
Don't forget to include any pieces you no longer wear, or anything you've inherited or been given since your last renewal. You can also insure a valuable stone or gem.
Equally, to be covered for items while you're out and about, you'll need to check that you have personal possessions cover away from home. For example, if you lost your watch while you were on holiday.
You might also want to make sure your jewellery is covered for accidental loss or damage, such as a ring sliding off your finger and down the sink.
And regardless of your insurance cover, consider installing a decent burglar alarm and using a safe for extra protection.
Watch insurance
As well as being worth a lot of money, luxury watches often hold deep sentimental value.
But watches make appealing targets for thieves. Also, watches that are regularly worn run the risk of accidental damage.
If you've a particularly valuable watch, or a collection of watches, you might find that your main home contents insurer won't give you sufficient cover.
This is because of a single-item limit or a maximum valuables limit. Or you might find you're charged an arm and a leg for the cover you'd like.
In that case, you might want to turn to a specialist insurer for your watch or watches.
As well as possibly being more competitive, claiming on a standalone policy for your watches might not affect your no-claims bonus on your main home insurance policy.
Engagement ring insurance
Engagement rings are likely to be one of the most precious things you ever own – both in monetary terms and in sentimental terms.
As with watch insurance, you might find that the value of your engagement ring is above the level your home contents provider is prepared to cover.
There are also specific things that can go wrong with engagement rings, such as the settings loosening and the stone falling out.
If the worst comes to the worst and you need a new diamond, it's good to know that your insurance policy will cover the cost of replacing it.
It might also be worth having your engagement ring revalued every once in a while. You might find that you become over or underinsured when the value of gold and gems fluctuate.
If a valuer does find that its worth has changed significantly, be sure to let your insurer know.
Things to remember:
In the event of a claim, your insurer may offer cash, a replacement, vouchers or repair.

Overvaluing your valuables is likely to result in a higher premium.

You'll have to pay the excess fee if you make a claim.

Insurance companies will pay out only the listed value of an item. So, if your engagement ring has increased in value and you haven't updated your insurance policy, you won't be covered for its current value.

Check the single-item limit on your policy to make sure you've got the right amount of cover in place.