We explain everything you need to know about holiday home insurance, including what it is, what it covers and whether you need it.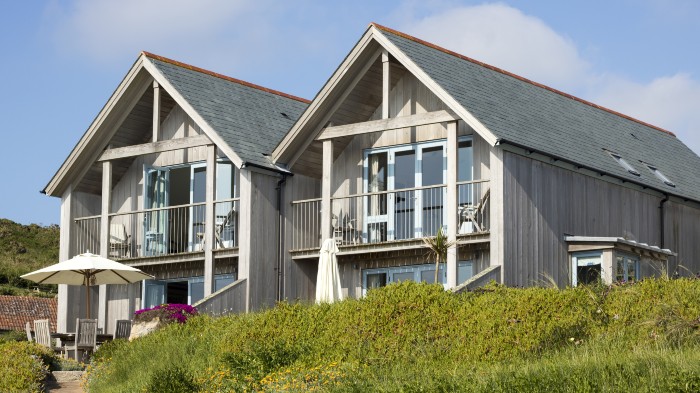 What is holiday home insurance?
As the name suggests, holiday home insurance protects a property that's not your main residence. Rather, it's one that you use for your own holiday breaks or rent out to friends or paying guests.
Essentially, 'holiday home' status means you have a main address as your permanent residence, which your holiday home can't be.
Also to qualify as a furnished holiday let under HMRC rules, your property must be available for letting as furnished holiday accommodation letting for at least 210 days in the year.
Do I need holiday home insurance?
It might not always be compulsory to have home insurance for your holiday home but in most cases holiday homeowners do.
If you're still paying a mortgage on your holiday home, your lender might insist you have buildings insurance to cover the cost of any structural damage to your property.
Contents insurance on your holiday home is more optional.
You're less likely to keep expensive jewellery there, and the furnishings and equipment might not be the same spec as what you have at your main home.
But you still might want peace of mind that if anything is stolen or damaged you have cover in place.
Whatever level of cover you opt for, it's important to recognise that holiday home insurance is different from standard home insurance.
This is because your holiday home is used differently.
It could well be left vacant for large parts of the year, especially out of season, which makes it more susceptible to burglary or vandalism.
Also, if there's a leak or a local flood, because nobody's living there at the time, it might go unreported and the damage could be much worse because it's not dealt with promptly.
Holiday home insurance also takes into account other people who stay at the property.
Guests could injure themselves while staying there or they might damage the property either by accident or through neglect.
What's covered by holiday home insurance?
Your holiday home insurance policy should typically cover you for a number of situations that might not apply with a standard policy for your main residence.
This includes cover for a holiday home that's empty for more than 30 consecutive days.
It might also include cover for friends and family as well as paying guests, and public liability cover in the event that you let out your holiday home.
As the person letting out a holiday home, public liability insurance ensures that you're protected from legal costs.
It also covers compensation claims if a guest were to suffer injury, death, disease or illness during their stay.
You could be held liable if it's proved you were negligent.
For example, if an injury occurred because you didn't take action to fit a handrail or ensure the carpet on the stairs was properly fixed down.
What if an outside step is broken or there are faulty electrical fittings?
An illness could be contracted from a swimming pool or hot tub. It might prove expensive if a guest claims negligence on your part and you have no public liability insurance in place.
It might pay to do a risk assessment at your holiday home.
If you're going to provide equipment for activities or leisure such as trampolines, bicycles, pools and hot tubs, ensure they're regularly maintained.
This way, if there is an accident or injury it's less likely to be down to neglect on your part.
Extra cover for holiday homes
You might want to consider optional extras to your holiday home insurance.
For instance, cover for accidental damage, for cash and credit cards left in the premises, insurance for bicycles kept at the property or key cover.
And when it comes to keys and locks, you might want to think about how secure your holiday home is – given that it might be left unoccupied for long periods.
When you apply for any home insurance cover, insurers need to know what door locks you have fitted, as well as patio door locks.
In some cases, if you don't have adequate (or approved) locks on your holiday home, you might struggle to get cover at a reasonable price.
How do I make my house a holiday home?
To qualify as a furnished holiday let under HMRC rules, your property must be available for letting for at least 210 days in the year.
But this isn't the only condition you have to consider.
In certain popular tourist areas, for instance Cornwall and The Cotswolds, there are usage restrictions that limit or prevent holiday lettings.
In St Ives, Cornwall, new build residential properties can only be bought for 'full residential use'.
This means if you buy a property in the area, you must live in it full time and can't let it out to holiday makers.
Another potential stumbling block could lie in the terms of your property lease.
Some leases, and the occasional freehold deed, contain a small but highly significant clause that says something along the lines of:
"Only to be used as a private residence; and not to be used for business purposes".
This might effectively put a stop to on any holiday letting plans.
Buying and letting out your holiday home could be a fantastic – and profitable idea – but make sure you do a bit of homework first.