Before you move in, make sure your deposit is in safe hands.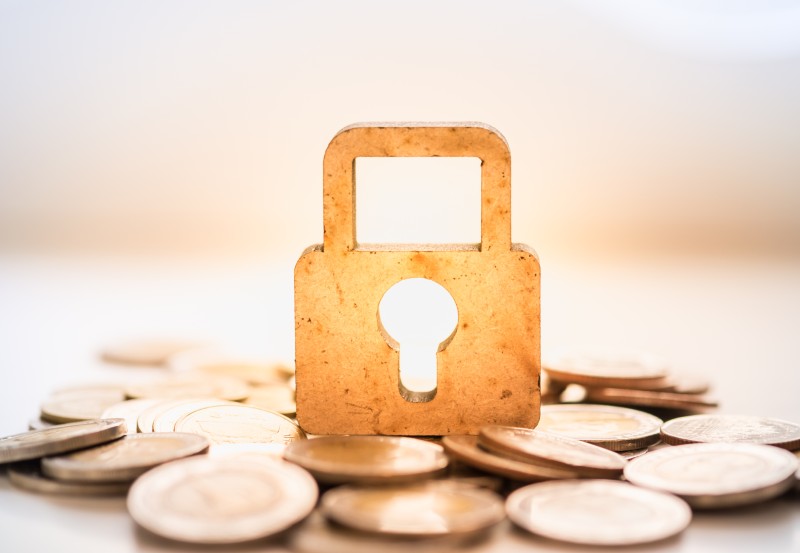 You sometimes hear stories about tenants who can't get their deposits back.
And, given that deposits tend to be around five weeks' worth of rent, it's no small amount.
This is why most landlords have to use a deposit protection scheme.
Here's how it works.
What is a deposit protection scheme?
A deposit protection scheme is a government-approved safeguard for your deposit. You might also see it called 'tenancy deposit protection'.
It helps to ensure people who rent their homes are treated fairly.
Your landlord should return your deposit in full when the tenancy ends. They could make deductions if there are valid reasons to.
What deposit protection schemes are available?
In England and Wales, there are three approved schemes that landlords can use.
So, what are the three deposit protection schemes? In England they are:
In Scotland, the schemes are:
In Northern Ireland, the schemes are:
How do deposit protection schemes work?
As part of their landlord responsibilities, your landlord should put your deposit into a protection scheme within 30 days of receiving it.
When your tenancy ends, they must give your deposit back within 10 days of agreeing the final amount with you.
So long as you pay your rent and bills on time and don't damage the property, which fall under your tenant responsibilities, you should be able to get your full deposit back.
Your landlord has 30 days to send you information about how your deposit is protected, including:
Details of the particular protection scheme

Under what circumstances they might keep some of the deposit

How you can get your deposit back

How to handle disputes
Do landlords have to use a deposit protection scheme?
Yes – if you have an assured shorthold tenancy that started after 6th April 2007. This is the most common tenancy type.
Landlords using this type of tenancy are legally required to put tenants' deposits in a protection scheme.
However, it's not an obligation for other tenancy types. For example, live-in landlords don't have to use a deposit protection scheme.
It also doesn't apply to student accommodation let by universities or colleges, company lets, or tenancies with a rental value topping £100,000 a year.
How do I know if my deposit is protected?
After discovering your landlord needs to use a scheme, the next question on your lips might be: is my deposit protected?
If your landlord has given you the right information:
You can check on the relevant scheme's website with your details to see if the deposit is there.
If not:
You can contact the three deposit schemes in your country with your details. They can search for you.
If you're looking for a deposit protection scheme contact number, it might not be immediately obvious online.
This is because a lot of queries can be handled via the schemes' individual websites, including whether or not your deposit is protected.
However, phone numbers are still available under 'contact us' sections of the websites.
Deposit protect scheme contact numbers for England:
Deposit Protection Service – 0330 303 0030

My Deposits – 0333 321 9401

Tenancy Deposit Scheme – 0300 037 1001
What do I do if my deposit isn't protected?
The easiest first step is to talk to your landlord and come to an agreement. Write to them so you've a record of it.
If this doesn't work, you can apply to your local county court. If successful, this will force the landlord to protect your deposit, or give you compensation.
It costs £308 to take the matter to court. Fee reductions may be available for people on low incomes.
You might also be able to reclaim the cost of the fee from your landlord if you win your case.
Can I dispute it if my landlord doesn't give me the full deposit back?
Yes, you can.
Even while the dispute process is ongoing, your deposit is still protected.
Your deposit protection scheme should have a dispute service that you can use. Check their websites for more details.
There may be a time limit on when you can raise a dispute, so it's worth getting in touch with them as soon as you can.
Is the deposit protection scheme free?
For tenants yes. It can be free for landlords too.
If landlords choose an 'insured' option the scheme insures rather than holds a deposit, for which there is a charge. The amount varies, but is in the region of £25 per deposit.
Which is the best deposit protection scheme to use?
All three tenancy deposit protection schemes provide the same function.
They protect deposits and offer dispute resolution services in case of a fallout. Ultimately, landlords get to decide which scheme they use.
You can read the details of each of the three deposit protection schemes using the links in this article.
If there's a scheme you'd prefer your money to go into, you can try asking your landlord to agree to use it.
What can my landlord deduct from my deposit?
Your landlord can use part of or all your deposit to cover:
Unpaid rent or utilities costs.

Damage to the property.

Any breach of the tenancy agreement that has lost them money.

Required cleaning, if you leave the property in a worse state than when you moved in.

Missing items in a furnished property.

Any changes to the property made without permission and that don't fall under your tenants rights.
Can I claim on my insurance for damage to my landlord's furniture?
Your tenants insurance policy is designed to protect your possessions from fire, theft and accidental damage.
Remember, you shouldn't have to take out home insurance if you're renting.
Anything that belongs to your landlord is their responsibility, for example furniture in a furnished property. They may have separate cover for this on their landlords insurance policy.
If you're looking for extra protection for your belongings in a rented property or have high value items you want to cover, take a look at tenants insurance.
How to help get your full deposit back
Read your tenancy agreement
This helps to highlight any restrictions or exclusions before you decide to do anything.
You can ask for written confirmation from your landlord for anything outside of this.
Double check the inventory
Your landlord should give you an itemised list of what's in the property, especially if it's furnished.
Make sure you can account for everything on the list and speak to your landlord if anything doesn't add up.
Take photos of all existing damage
Hole in the wall? Damp patch on the ceiling? Document it all as early as you can.
Send photos to your landlord outlining existing damage. You're then in a better position if they try using it as a reason to deduct from your deposit.