Basic information for making your trip to Cuba smooth sailing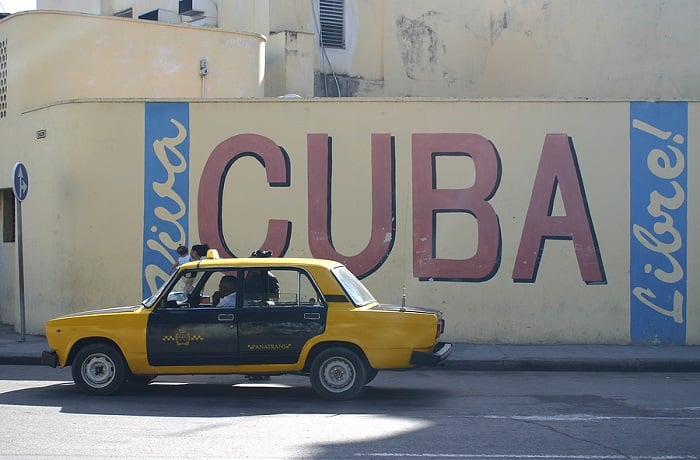 Qué bolá?
Cuba is a stunning and unique place to visit. Due to the trading ban set by the US in 1959, Cuba has effectively stopped in time.
So it's retained the charm of the 1950s, with vintage American cars still driving around.
The shortage of new commodities meant that Cubans had to take great care of their possessions. As such, cities like Havana burst with glamorous yet dilapidated beauty.
Some information before you travel to Cuba
CUBA
TRAVEL INFORMATION

Travel insurance

Travel insurance is mandatory if you travel to Cuba. You will be asked to show proof of travel insurance when you arrive there.

Make sure you have sufficient cover for the duration of your stay.

Currency

CUC (Cuban Convertible Peso) is the main currency, and most likely the only currency tourists will use.

CUP (Cuban Peso) is a local currency.

You'll only be able to exchange your money to CUC once you're in Cuba, as neither are traded internationally.

Money info

Don't trade too much at once as there's a fee payable to re-convert CUC back to Sterling.

Traveller's cheques are accepted if they don't have American affiliations. These might be hard to come by in the UK.

If you lose your TCs, they won't be replaced in Cuba.

Cash is the easiest method. Make sure all your notes are in good condition and not defaced as they may be rejected.

If you insist on TCs, some banks offer non-American ones. Keep the receipt safe as you may need it - along with your passport - in Cuban banks.

Credit or debit cards by American banks will not be accepted in Cuba. Some ATMs will work with your debit card, but some may not. The exchange rate varies and you might be worse off taking out money in Cuba.

Official language

Spanish.

Staff at hotels and resorts largely speak English, but the further you stray away from the centre, the less English speaking Cubans you'll meet.

Capital

Havana

Time difference

GMT -4

Visa requirements

You'll need a Tourist Visa also known as Tourist Card. This will allow you single entry to Cuba and a stay of up to 30 days - at which point you can extend it for another 30 days at your hotel.

You'll need a valid passport, a plane ticket with return dates, and a fee is payable for this service if you obtain it in person at the Consulate.

You can get a visa via email. You'll need a copy of your valid passport, plane ticket with entry and return date, payment of the consular fee, and a stamped envelope with your address on it.

Vaccinations

No vaccinations required. But don't sigh in relief just yet - you may need vaccinations (typhoid, hepatitis A, and diphtheria) to meet the insurer's conditions.

British embassy

The

British embassy

is located in Havana. It can offer support for British citizens in an emergency.

Driving in Cuba

Driving in Cuba can be a bit of a mission. The roads are less developed than what you may be used to, and they are quite often congested with slow moving motorbikes, horse carts and bicycles.

If you wish to rent a car you will need to be at least 21 and be able to show your full UK driving licence. For more information on road travel visit

GOV.UK

.

Climate

Tropical. Temperatures run between a max of around 30° from June-September and minimum of around 20° in the other months.

It's usually hurricane season between June and November. But don't be put off - hurricanes are usually not life threatening, and Cuba has an excellent track record in dealing with them. Rainfall is higher in those months than others.

Main attractions

You've got beautiful beaches like Playa Paraiso or Varadero Beach, as well as Old Havana, El Nicho Waterfalls and Plaza de la Catedral among many other spots.

National dish

Ropa vieja – shredded beef in a tomato sauce base, usually served with rice.

Other things to consider

The quality of food can vary. Due to the trading restrictions and hurricane season, there could be shortages of certain types of food.

The resorts usually serve foods like fries and pasta, but you can find authentic Cuban cuisine outside of the resort.

Local information site