Ultra Low Emission Zone: What does it mean for motorists?
The Ultra Low Emission Zone is now in effect in central London, which means an extra charge for drivers.
Transport for London (TfL) has introduced a new charge - known as the Ultra Low Emission Zone - to encourage people to use greener methods of transport in the capital.
This means that if you drive a car with high levels of emissions, you'll face an extra charge to enter the designated area.
The Ultra Low Emission Zone (or ULEZ) will operate in London's existing congestion zone until the 25th October 2021, when it will expand further.
Since the announcement, motorists have been left confused as to why the charge has been introduced on top of the congestion charge.
What is the Ultra Low Emission Zone?
According to Transport for London, road transport is the biggest source of harmful emissions.
The most damaging pollutants are generated by road transport in central London, where the congestion zone operates.
TfL believes that the new charge will reduce the number of cars that cause pollution in the capital and improve air quality.
It estimates that around 40,000 vehicles will be affected every day, as they don't meet the new emissions standards.
Read more: Everything you need to know about toll roads and congestion zones

What does it mean for drivers?
If your vehicle doesn't meet the low emissions standards you'll be charged £12.50 to enter the ULEZ. Heavier vehicles, including lorries over 3.5 tonnes, will be charged £100.
TfL has an online checker that you can use to see if your car meets the regulations. At a glance, the main vehicles that'll be affected are:
All motorbikes, including mopeds, motorised tricycles and quadricycles (L category) that don't meet Euro 3 emissions standards

Euro 4 petrol cars and vans

Euro 6 diesel cars and vans

All heavy vehicles, for example lorries, buses, or coaches that don't meet Euro 6 emissions standards
You can also check where the zone operates using TfL's postcode tool.
Read more: Electric cars: How they work, their pros and cons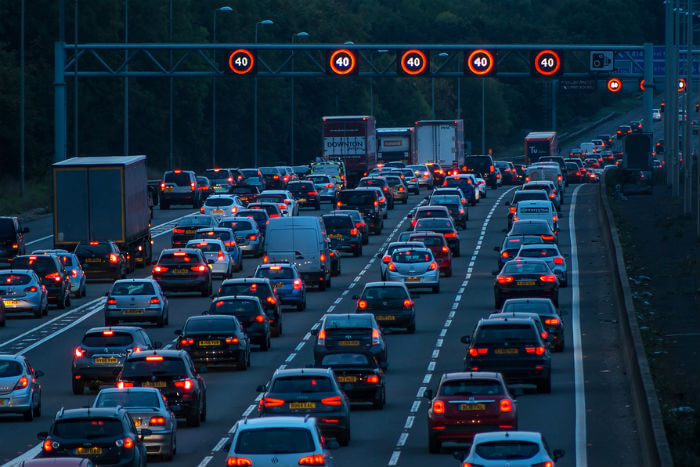 What happens if my vehicle doesn't meet the emissions standards?
Unlike the congestion charge, the ULEZ will apply 24 hours a day, seven days a week. This includes bank holidays.
The charge runs from midnight to midnight. If you decide to drive in the ULEZ area before midnight and then again after midnight, you'll have to pay the charge twice. This is on top of the regular congestion charge.
If you fail to pay the charge, you'll have to pay a penalty of £160. It'll be reduced to £80 if paid within 14 days though.
If you're a resident in the congestion charge area, you'll get a 100% ULEZ discount until the 24th of October 2021. This will allow you time to change your vehicle to meet ULEZ standards. A full list of discounts and exemptions can be found on the TfL website.
TFL has also put measures in place to accommodate drivers who are looking into alternative ways of travel. Some of these include a bus fare freeze and encouraging cycling or walking.
Read more: Crucial things to check before buying a used car
How do I pay for the ULEZ?
There's a variety of ways you can pay the ULEZ, including:
Auto pay – Auto pay and Fleet Auto Pay take payment for the ULEZ automatically. Fleet Auto Pay is useful for business owners as you can register more than five vehicles within the charging zone. You'll also receive a reduced daily charge for using this service.

Pay manually – Pay online on the TfL website.

By phone - You can call 03432 222 222 (TfL call charges apply) and make the payment over the phone.

By app – The TfL Pay to drive in London app helps you to pay your congestion charge, ULEZ and Low emission zone charge. You can pay any penalties through the app too.