Also known as mortgage life insurance, decreasing life insurance could help your family cope with your biggest financial commitment, your mortgage, in the event of your death. We explain how decreasing life insurance works.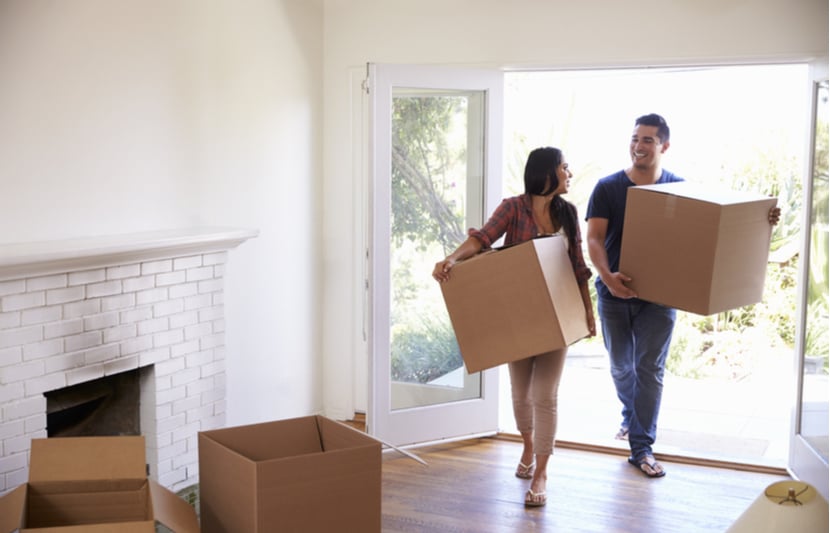 What is decreasing life insurance?
Life insurance plays a vital role in financial planning for many families, and decreasing life insurance is one of the most common types.
Essentially, life insurance policies work in one of two ways:
Whole life insurance policies run for the whole of the policyholder's life and offer a payout at some point in the future – provided that monthly premiums continue to be paid.
Term life insurance policies, on the other hand, only cover a pre-agreed period. Term insurance is primarily designed to offer peace of mind to those who have significant financial commitments. These include a mortgage, and is often referred to as mortgage life insurance, especially if it is held jointly, or a young family.
In the event of your death, a payout from a decreasing term life insurance policy could help your family clear your mortgage debt.
Term insurance is only in place for a certain period because the policy is typically needed only until the mortgage is paid off. Or until any children have grown up and left home or can manage financially on their own. This is why many term insurance policies run for around 20 or 25 years.
How does decreasing life insurance work?
With decreasing life insurance, the amount your life is insured for falls every year. This is to reflect the fact that your biggest financial commitment – your outstanding mortgage debt – is also declining as you make monthly repayments.
In most cases, policyholders set up decreasing life insurance so that the initial level of cover is equal to the size of their mortgage. Over the time, the cover provided by the decreasing life insurance falls in line with the debt.
This means that, if the you die at any point during the term of their mortgage, there should be enough money paid out by your life insurance to completely clear the outstanding debt.
What's the difference between level term and decreasing life insurance?
With level term life insurance, the amount of cover you sign up for at the start of the policy remains constant throughout the term. So if you opt for £200,000 of insurance at the start, your dependents should get the full £200,000 if you die at any point during the term. That's so long as you've kept up with your monthly premiums.
Some people decide to go for level term insurance so that their family might have extra cash in the event of their death, even when the mortgage is paid off. This means that, as well as clearing the mortgage debt, they might be able to cover:
Because it's potentially more valuable, monthly premiums for level term insurance tend to be be more expensive than for decreasing term insurance.
Should I get level term or decreasing life insurance?
When you're making the choice between level term life insurance and decreasing life insurance, you need to consider the financial implications of your death for your family.
For example, if your mortgage is your only debt, you might be happy to opt for decreasing life insurance. But if you want to ensure your dependents get a significant lump regardless of when you die during the mortgage term, level term insurance might be a better option.
Likewise, if you are your family's sole breadwinner, you might want the peace of mind that comes with a level term policy. Any extra cash could be available to help your surviving spouse raise your children, say.
If your aim is to ensure your family can remain living in their home without having to worry about mortgage repayments, decreasing life insurance could be sufficient.
How much decreasing life insurance should I take out?
Let's say you want your life insurance policy to ensure your mortgage can be paid off in the event of your death. It might make sense, then, to set up the policy at the same level – and timeframe – of your outstanding debt when you take it out.
But it could be worth considering setting the initial level of coverage above the size of the mortgage debt. This would ensure that your dependents could get some extra money if you were to die, to help them cover additional expenses for a period.
We have a life insurance calculator which could help you work out what the appropriate level of cover might be.
How much is decreasing life insurance?
Life insurance costs vary, as insurers work out premiums based on a range of factors.
We've set out some examples below for different ages. These are based on a decreasing term policy with £100,000 of cover over 20 years.
| Age | Monthly cost |
| --- | --- |
| 18 | £3.06 |
| 25 | £3.83 |
| 30 | £3.97 |
| 40 | £5.07 |
| 50 | £10.7 |
* Based on £100,000 of decreasing term cover for 20 years, non-smoking male with no underlying health conditions (Feb 2022).
Do I need life insurance for a mortgage?
It's unlikely that having life insurance in place is a requirement when taking out a mortgage. Lenders typically require borrowers to have adequate buildings insurance in place for their home, but this doesn't extend to life insurance.
Because taking out some form of life cover could be a good idea when you buy your own home, many mortgage lenders and brokers will discuss insurance with their customers. But you should be under no obligation to buy from them, or to take out a policy at all.
Even if their offer sounds good, don't take it without first comparing life insurance quotes and seeing if you could get a better deal elsewhere.
Start a life insurance quote
Does decreasing life insurance cover pre-existing medical conditions?
If you currently have a serious illness or have had health problems in the past, you need to disclose this to your insurer when you apply for life cover. How this might affect your ability to get insurance – as well as how much you pay in premiums – vary from case to case. In some instances, the insurer might view the condition as relatively low risk, in which case you should be able to get insurance without any difficulty.
Alternatively, you might have to pay a higher price for cover. You might even have to accept that your life insurance claim won't pay out if your death is related to a pre-existing condition.
Normally, you wouldn't have a medical examination in order to get life insurance. But people with pre-existing conditions might face this requirement.
Will I have to pay tax on my decreasing life insurance payout?
Any payout your family gets from your life insurance shouldn't normally be subject to capital gains tax or income tax. But there could be inheritance tax implications in some instances.
Under current rules, any money or assets that are left by one spouse or civil partner to another are free of inheritance tax. So if you were to die and your partner was the named beneficiary on your life policy, they shouldn't have to pay any inheritance tax.
Otherwise, some or all of your life insurance payout could be hit with inheritance tax as part of your estate. At present, inheritance tax is charged at 40% on any part of an estate that exceeds the current £325,000 threshold.
You could avoid payouts being subject to inheritance tax, even in these circumstances, by writing your life insurance policy in trust. It's best to get legal advice before you make a commitment though.
Will I need to take out a joint policy if I have a partner?
If you and your partner are responsible for your mortgage, it could make sense for you both to take out life insurance.
You can either do this by taking out two separate policies, or by taking out a joint life insurance policy.
With a joint life policy, you can opt for a payout when the first partner dies or only when the second partner dies. In the latter case, both partners would need to die within the policy term in order for a payout to be made.
What do I need to get a quote on decreasing life insurance?
To compare decreasing term life insurance quotes, you need to provide some information so that insurers can check you're eligible for cover. This also lets them assess your risk of dying within the policy term and so they can set the right level of monthly premium.
To get an accurate price, you should be able to provide:
Your age
Your profession
Your past and current state of health
Any family history of illness
Details about your lifestyle
How much exercise you take
Whether you smoke or drink alcohol