Step 6: Viewing the house
It's time to channel your inner Simon Cowell and be the judge. Get ready to view some houses and decide which one goes through to the next round.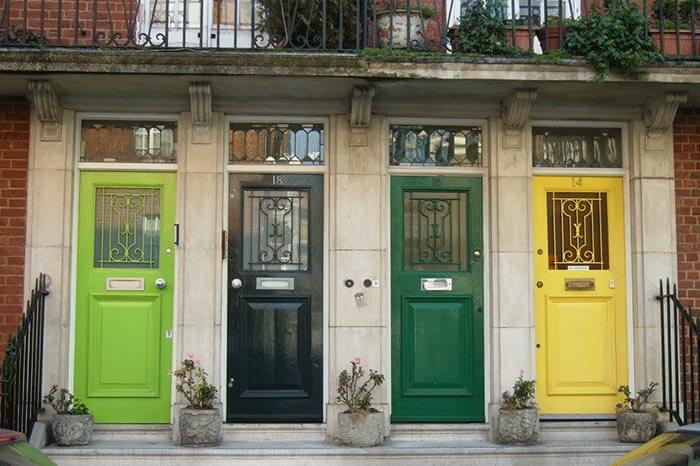 Viewing a house is actually more difficult than it sounds.
It's easy to get caught up in the whimsy of, "Oh, we could put a rug here, a lamp there, oh and this room would be great for dinner parties."
Try to rein it in a bit and keep an objective mindset, imagine you're an inspector and it's your job to find faults with the house.
Yes, it's tough, so here are some tips to help you out.
Bring someone with you
While the estate agent is sweet talking you, you have a second pair of eyes casing the joint for cracks in the walls or rising damp.
It's also good to have someone who can play devil's advocate. For every pro you put forward they can come back with, "Yes, but…"
This will keep your feet on the ground so you don't make any rash decisions. But do try to keep an open mind.
Photograph everything
A picture says a thousand words. A video says more again. Bring a decent quality camera along and take as many photos as you can.
Don't just take shots of each room as a whole. Take photos of individual walls, windows and fixtures. You might spot some detail or fault later on that you missed initially that could be a deal breaker.
It's also worth doing a video walkthrough of the house so you can see how rooms connect and the general flow of the house.
Turn up early
The estate agent might want to rush you in, show you the most pleasing bits of the house and push you out again before you have chance to raise any objections.
Arrive a good 15 to 30 minutes before the viewing to get a good look at the outside of the house – front and back, if possible.
This also gives you chance to soak in the vibe of the street and potentially spot any problems with the neighbours.
This handy viewing checklist by Which lists the things you should be looking out for. And you can write down what you like and dislike about each property, just in case you forget!
Use your nose and hands
Don't just rely on what you see – follow your nose and you might be able to smell the musty scent of mould that's been painted over.
You can also feel the walls for damp or hairline cracks that might be a sign of structural problems.
Don't sniff the walls though, that's just odd.
Questions to ask the seller
These are some questions that would be good to ask when viewing, as it could help you when negotiating a price later on:
How long has the house been on the market?
If the house has been available for more than three months, there could be an underlying problem that's putting off buyers.
The seller might accept a lower price for you to take it off their hands.
Why is the owner selling?
The estate agent is under no obligation to answer, but you may be able to tease out a few details that could help you later on.
For example, if the owner is leaving the country, they might accept a lower price for a quick sale.
How long has the owner lived here?
A string of short-term owners should ring alarm bells – there might be a problem.
What's included in the price?
How disappointed would you be to find that the previous owners had taken everything that had not been nailed down?
Gardens and outbuildings might have shared ownership with the neighbours, so it's good to get an answer on who owns what. Find out exactly what you'll get for your money.
Are the sellers in a chain?
A chain is where someone – let's call him Tim – buys a house with the money they make from selling their old house.
The person who wants to buy Tim's house – let's call her Bonnie – is using the money from selling her home to buy Tim's place.
You want to buy Bonnie's house, but everything's dependent on Tim sorting himself out to move things along.
A delay at the start of the chain causes problems further down the line, so expect a longer wait if the house is in a chain.
Going for a second viewing
If you like the look of a particular place, arrange a second viewing on a different day and at a different time.
This should let you see the neighbourhood at busier and quieter times, so you don't get hit with any nasty surprises after moving in.
Once you've viewed a number of houses and picked your favourite, it's time to put your money where your mouth is and make an offer.
Next: Step 7 – Make them an offer they can't refuse