Petrol and diesel ban 2030: what does it mean for you?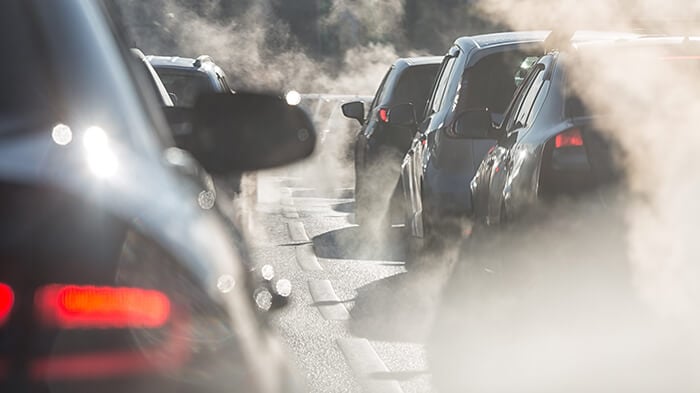 The ban on new petrol and diesel cars is being moved forward to 2030, is this soon enough?
The ban on new petrol and diesel cars, originally planned for 2040, has been brought forward to 2030.
This is part of a ten-point plan to eradicate the UK's contribution to climate change, and create more jobs.
So how does the ban affect you? Here's what you need to know.
Why is there going to be a petrol and diesel ban in 2030?
To avoid serious effects of climate change, emissions will not only have to drop by half but reach zero - known as net zero - by 2050.
The government signed a legally binding contract to reach this target, so the pressure is on.
To reach the goal, the government will have to cut emissions from cars and transport.
Bringing the petrol and diesel ban forward to 2030 may help us reach our net zero goal sooner.
Prime Minister Boris Johnson announced a ten point plan to eradicate our contribution to climate change. He's calling this the "green industrial revolution".
The announcement comes ahead of the UN Climate Change Conference of the Parties (COP26) next year.
READ MORE: Confused.com's carbon neutral pledge
How does it affect me?
It's likely the ban won't affect you for a while if you already have a petrol, diesel or hybrid vehicle. The ban only extends to the sale of new petrol and diesel cars.
It's also 10 years away. According to the Society of Motoring Manufacturers and Traders, the average life span of a car is 13.9 years. So, if you've just bought a car then there isn't really cause for alarm.
And even if you do have your existing car in 10 years time, you won't have to scrap it as soon as 2030 comes around.
But some drivers will be keen to reduce their carbon footprint ahead of the petrol and diesel ban in 2030.
Companies are rolling out scrappage schemes across the UK for high-emitting vehicles. Most offer money off a newer car that's less polluting.
For example, Mazda is offering up to £5,500 off a new model if your car is registered before 31 December 2009.
Electric vehicles may become more affordable too, £582 million in grants is being made available to make them cheaper to buy.
If you want to go the whole hog and go full electric, check out our EV guide. It'll tell you everything you need to know.
Will we have enough charging points for EV vehicles by 2030?
There have always been questions around infrastructure when discussing electric vehicles - especially access to charging points.
£4 billion has been set aside to carry out the ban, £1.3 billion of which is being invested in electric vehicle charging points.
Are new hybrid cars banned too?
An announcement earlier this year planned to ban the sale of new hybrid vehicles from 2035.
This won't change, and you should still be able to buy a new hybrid car until 2035.
READ MORE: Hybrid cars: The best models for 2020
Are other countries introducing a car ban?
Like the UK, Germany, Ireland and the Netherlands are intending to ban petrol and diesel cars by 2030.

Norway however, has an even more ambitious target than the UK. They hope to have launched the ban by 2025.