Neighbour disputes can be stressful and a cause of worry for anyone. It might make you feel like you can't live in your own home. According to the Homeowners Alliance, although you can take legal action, it should only be a last resort. So what can you do about a neighbour dispute? Whether it's loud music at all hours, boundary disputes or fireworks, we look at common neighbour disputes and what you can do about them.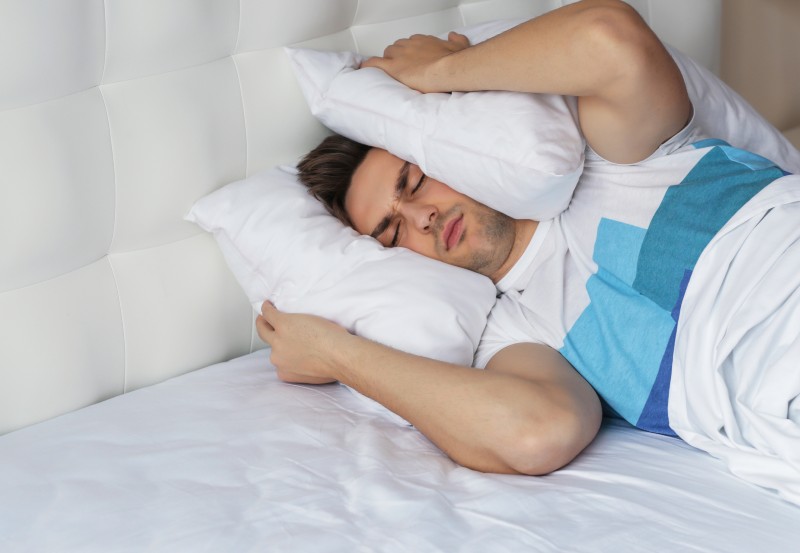 How should I deal with a neighbour dispute?
The government offers guidance on what to do when it comes to neighbour disputes:
General escalation process for neighbour disputes
Talk to your neighbour – either in person or in writing

If they're renting, contact their landlord

Use a mediation service

If it's a noise complaint, you can contact your local council

Contact the police if they're breaking the law

Take legal action, although this should be a last resort
How do I deal with a noisy neighbour?
Antisocial noise is regular and persistent noise between 11pm and 7am. But music played at excessive volumes is antisocial at any time of day.
As with other disputes, it's usually easier to try to resolve things with your neighbours in an informal way first. Often, neighbours aren't aware of how loud they are and how it affects others.
You could also use a mediator if you don't want to speak to them yourself.
If this isn't possible – or if informal resolutions have failed – you can get in touch with your local authority. They might first ask you to log the noise using a noise diary. Before you call them, it could be worth starting one of these so you can prove that the noise is persistent.
If all else fails, you could try soundproofing your home with the following methods:
Invest in solid doors. If your doors are hollow they could let in more sound. Draught proofing your doors can also help to reduce noise. It's also useful in the winter months for keeping heat in.

Fill in any gaps or cracks in your walls or windows. This is another tip that reduces noise and also help to keep heat in during winter.

Invest in heavy fabric curtains and carpets. Heavy curtains and shutters can help limit exterior noise. Carpets can also limit noise coming from downstairs and mute your footsteps too.

Soundproof your shared walls. You could use soundproofing material to help mute your noisy neighbours. You could just do a single wall, or all of them depending on where the noise is coming from.
You could also try getting in touch with a domestic soundproofing firm who could give you other suggestions.
Fireworks and bonfires
There are strict laws about fireworks. If your neighbour is breaking these restrictions, they could get an on-the-spot fine of £90.
It's illegal to set off any fireworks – including sparklers – in a public place. This includes on the street. And all private firework displays must be in your own garden.
The cut-off time for setting off fireworks depends on the time of year:
New Year's Eve, Chinese New Year and Diwali – 1am

Bonfire Night – midnight

Every other night of the year – 11pm
Your local council might have specific rules around fireworks.
Garden bonfires are legal. But if your neighbours have a bonfire and the smoke is hazardous to your health, or if it drifts onto the road, they could get a fine.
If talking to your neighbours doesn't work with this sort of issue, the council can issue an abatement notice. This orders them to stop or they might receive a fine.
How do I deal with other neighbour disputes?
Boundary disputes - trees, hedges and boundary fences
Boundary lines can be a difficult topic between neighbours, and is often the cause of disputes. But the rules and regulations depend on the type of boundary you have.
If your neighbour has hedges or trees that are taller than 2 metres, you could make a complaint to your local authority.
You can plant hedges or trees if they're on your side of the boundary and they're under 2 metres tall.
You can trim trees and hedges that grow into your property. But you can trim only up to the boundary level. If you go further, it could be classed as damage to your neighbour's property.
Boundary fences and shared walls are tricky. Before you do any work, you need to give your neighbour notice.
As with hedges, fences should be no higher than 2 metres.
Neighbour damage
If your neighbour damages your property, you might be able to claim on their home insurance policy.
This depends on whether:
They have a valid home insurance policy

You can prove they caused the damage

They agree with the claim
Alternatively, you could claim on your own policy and try to recuperate your costs. But there's no guarantee you'll be able to get your money back.
As a last resort, you could take your neighbour to court over the damage. But unless you have legal protection cover on your home insurance policy, it's likely to cost much more than repairing any damage.
Compare home insurance quotes
Blocking drives
Parking rules and regulations can be confusing. But if someone has parked on your drive, they're trespassing. Blocking someone's drive counts as a civil offence so the police are unlikely to get involved. It's a criminal offence only if they're causing an obstruction in the road itself.
If they're on the road but blocking your drive, you could contact your council.
Be careful: if you try to move their car and damage it, you could be prosecuted for vandalism.
How can I manage a dispute with my neighbour about planning permission?
If your development is classed as permitted development - this means it's within the property boundaries and doesn't need planning permission - your neighbours probably can't dispute it.
If you're getting planning permission to develop your property, your neighbours can object if they want to.
If your neighbours have disputed your planning permission, it might help to know why they've objected to the plans in the first place. There could be some valid reasons why they've objected to your plans, such as:
The work could take a long time to complete. The noise and disturbance could be a disruption for your neighbours.

The new development could block your neighbours' light.

The new development could affect your neighbours' privacy, particularly if there's a window overlooking your neighbours' property.

Proximity to another house can affect the price of someone's home. So your extension, for example, could affect your neighbours home value if it's near their property line.
Before you start work on the property it could be worth chatting to your neighbours about your plans. You could even invite them round to look at the blueprints. That way they can voice any concerns before you start work.
If you've had a planning application rejected, you can appeal it after 6 months. Although the success rate for an appeal is pretty low, it's worth a try. It should also be free.
If your planning permission is completely dismissed, you should be able to appeal it at the High Court. Though this could be a long and expensive process. Instead you could speak to your neighbours and ask them why they rejected your planning application and reassess your plans.
How your neighbours could impact selling your house
If your neighbours are antisocial, it could affect how much your house is worth and those nearby because it lowers the desirability of the area.
If you're selling your home, it's your obligation to declare any problems you have with your neighbours. Even if you've approached them about an issue only informally, you should mention it.
In extreme cases, this could have an impact on your chances of securing a sale – but if you don't disclose a neighbour dispute when selling your property, it could come back to bite you later.
Remember: when viewing a house, always ask the homeowner about their relationship with their neighbours.
Can I give my key to a neighbour I trust?
If you do get on with your neighbour, you might think about leaving a key with them when you go away.
But leaving a key with a neighbour, or hiding a spare key for them to use, is risky – and the way you use your keys could invalidate your home insurance.
If a burglar finds the spare key and breaks into your house, you might not be able to claim on your home insurance policy.
Many insurers cover burglaries only if there are signs of forced entry. If it looks as if a burglar has been able to wander in without any security, it could invalidate your claim.
Besides, giving your house keys out isn't the best way to protect your home from burglars.