Planning on hiring a car? Our guide tells you all you need to know.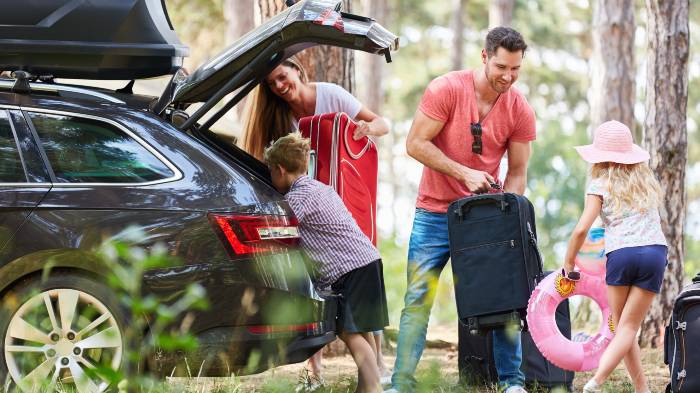 When it comes to car hire, there are lots of variables to keep in mind, including different hire firms, different cars and different insurance extras.
It can be a confusing thing to do, to say the least.
But worry not. We're here to help.
What do I need before hiring a car?
It might sound obvious, but you need a driving licence!
You also need a driving licence code from the DVLA. Rental companies in the UK and overseas use this to check your licence for any points and to make sure you're not banned.
A code should be valid for 21 days. To get one, call 0300 083 0013 or fill in the form online.
What do I need to hire a car in the UK?
You'll need:
Your full UK driving licence
Your driving licence code from the DVLA
Proof of address, such as a bank statement or utility bill
Photo ID - your driving licence should probably double up as this.
What do I need to hire a car abroad?
There are a few things you'll need when you turn up to collect the keys from the holiday car rental firm.
These include your driving licence, your DVLA code, any international driving documentation and your passport.
You can use your UK driving licence to drive within the EU. For more information on the situation post-Brexit, see below.
But if you're planning on driving outside of these countries, you might need an International Driving Permit (IDP).
An IDP lets you drive in more than 140 countries, but it's not a replacement for your driving licence.
For more details, check out our guide on driving abroad.
What should I do when I collect the car?
Check the car inside and out for damage. Take photos of any dents or scratches, and ask the rental company to confirm they're aware of them.
If you've paid for a full tank of fuel, make sure you've got what you've paid for.
What should I do when I return the car?
Give yourself plenty of time to drop off the car and have it checked by the rental company.
Take pictures of the car both inside and out, to prove what condition you returned it in should the rental company later claim they had to spend money to fix any damage.
Ask the rep to confirm they're happy with how you've returned it.
If the terms of your agreement are that you'll return it with a full tank of fuel, make you do so.
If the rental company deems that you haven't, they could try to sting you with a fee for breaking the terms of your agreement.
Take a photo of the fuel gauge as evidence.
Is hire car insurance included?
The level of car insurance that's included within hire agreements varies. But there's usually some basic cover included.
It's vital that you know what you are and aren't covered for, so check in advance.
If you're picking up a car from an airport in the wee hours, it's no good waiting until you get there before going through the small print.
If you want more cover, ask the rental company what your options are. But bear in mind that they're unlikely to offer you the most competitive prices.
They might have a panel of favoured insurers who pay them a referral commission.
You could call your own car insurer and see if they can extend your policy to your hire car, or consider a temporary car insurance policy.
If you do take out extra cover, make sure you take any documentation with you.
What car insurance extras are available?
When collecting your hire car, you might be offered a range of optional extras at the rental desk, such as breakdown cover, music-system cover and so on.
Sometimes these can be useful. But there are occasions when unscrupulous rental agents pounce on tourists and try to get them to sign on the dotted line with high-pressure tactics.
So before you travel, make sure you know what you're covered for, what extras are available and which of them – if any – you want. That should reduce your chances of being ambushed at the rental desk.
What is car hire excess insurance?
A lot of people don't realise that if their hire car is damaged in any way, they're typically liable to pay the excess.
With hire cars, this is often in the region of between £500 and £2,000. So even though you're insured, you'd still have to fork out for the excess in the way you would with your own car.
The main difference is that the amount tends to be higher here.
Car hire excess insurance is a policy that allows you to claim back this cost. Like travel insurance, you could have a single policy or an annual policy.
If you hire cars regularly, an annual policy might be worth looking into.
Either way, it's usually better to arrange excess insurance in advance rather than buying it on the day via the rental company.
How should I pay for my hire car?
If you can afford it, it might be worth paying by credit card rather than by debit card. Some car hire firms might accept only credit cards anyway.
If you use a credit card, you could have extra protection. If there's a problem such as the rental firm going bust, Section 75 of the Consumer Credit Act means your credit-card issuer is jointly liable.
How to save money when hiring a car
When it comes to saving money on car hire, there are a number of other things you might want to consider:
Sat navs
These cost extra to hire, so you might want to take your own or download a free navigation app before you go.
There are loads to choose from. If you're using your phone as a sat nav, remember to factor in any roaming fees – and don't break the law when it comes to using your phone while driving.
Check out our favourite sat navs to buy this year.
Children's seats
Many airlines allow you to take children's car seats free of charge on the plane. Even if your airline does charge a small fee, it's usually less than what you'll pay to hire one.
Additional drivers
Sharing the driving between you and a partner could be a good idea, especially if you're covering long distances.
But be aware that hire companies might charge you extra for adding another driver to the agreement.
Pick-up/drop-off locations
Most people pick up and drop off their hire cars from the same location. However, if you decide to drop off the vehicle at a different location you could be charged extra.
What's the impact of Brexit on driving in the EU?
If you have a photocard driving licence issued in the UK, you can carry on as before and drive within the EU. But you might need an International Driving Permit (IDP) if you have a paper driving licence.
Similarly, if you have a licence issued in Gibraltar, Guernsey, Jersey or the Isle of Man, you might need an IDP in some European countries.
Also, you don't need to get a Green Card – which acts as proof of insurance – if you're driving in the EU. If you're travelling outside of the EU, check before you leave.
For more details, check out our guide on travelling to Europe.