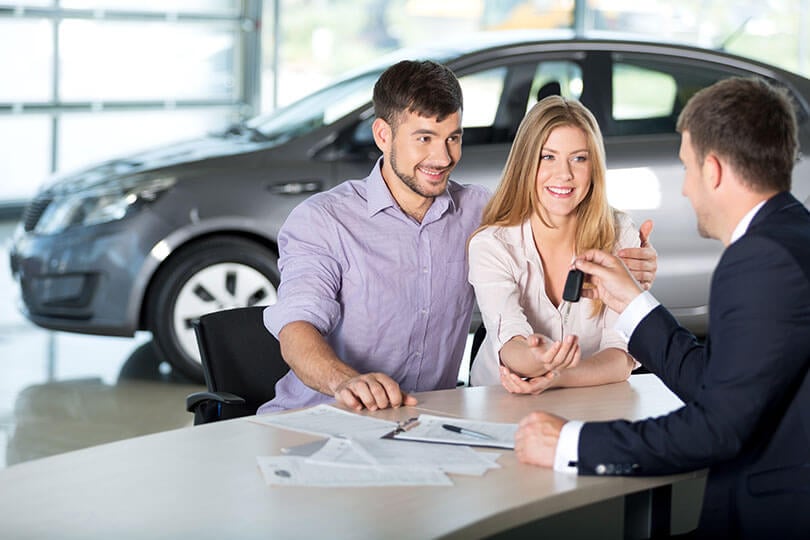 Car finance deals without an upfront deposit? It's possible.
You've just fallen in love with your dream car. It's sitting there on the forecourt, all gleaming in the sunshine, and only one obstacle remains to overcome: paying for it.
In an ideal world, you'd hand over the cash and drive it away. However, many of us will require some kind of financial assistance to clinch the deal.
Unsurprisingly, the motor industry is also keen to help find a solution – and has helped drive an increasing reliance on car financing solutions.
First, let's cover some of the basics.
Looking for finance on a new car?
What is car financing?
This term covers any arrangement that enables you to buy a car without having to pay the full amount at the outset.
These agreements include hire purchase (HP) and personal contract purchases (PCP) – both of which are used by thousands of people every year.
HP involves paying a deposit (usually about 10%) then repaying the balance, plus interest, over an agreed loan period.
This is often best for those with decent deposits that are looking to take ownership of the car at the end of the contract.
However, the car won't be yours until after everything has been paid off. This means if you miss payments along the way the finance company can potentially reclaim the car.
PCP, meanwhile, is slightly more complicated. While you still have monthly repayments, you're only allowed to use the car until the end of the contract.
At this point you have a choice to make: return the car, pay the so-called 'balloon payment' to take ownership, or go straight into a new PCP arrangement.
Generally, PCPs, which typically run for two, three or four year periods, are favoured by those not intending to keep the car at the end of the term – and who want to keep premiums low.
Unfortunately, even these packages usually require you to lay down a hefty deposit. For a car worth £20,000, for example, you may need to find £2,000.
So what are your options if spare cash is at a premium?
What is no deposit car finance?
It may sound too good to be true, but there is such a thing as no deposit car finance. Whether it's the right option, however, depends on your personal circumstances.
As its name suggests, you walk into a showroom and leave as the proud owner of a new vehicle – without having to hand over a penny upfront.
Fierce competition between rival manufacturers has resulted in an increasing number of such deals being made available to potential buyers.
There are two ways you can finance your car without needing a deposit. The first is to pay for the car using a personal loan. These agreements don't usually require cash up front so you can just stick to the monthly repayments.
Otherwise, most no deposit deals are made available through PCP agreements. In fact, they are rarely available via HP.
Pros and cons of no deposit car finance
The most obvious benefit is you don't pay anything upfront. This allows you to put the money you'd have spent on a deposit to work elsewhere if required.
While PCPs generally have lower monthly payments than HP, this will depend on the terms of the agreement.
However, there are downsides. If you don't pay a deposit then your monthly payments are likely to be higher. Therefore, you may end up paying considerably more over time.
The so-called 'balloon payment' due at the end of the term – if that's the option you are going for – could also end up being larger. You'll need to factor these in to your decision making.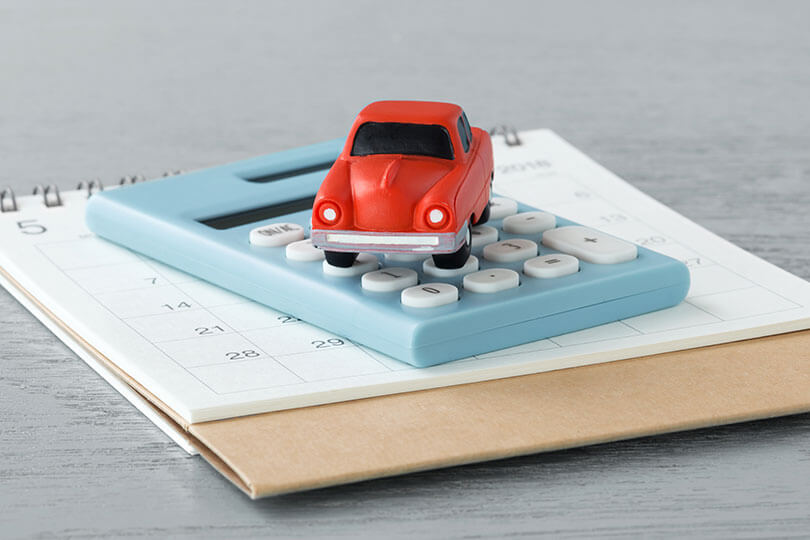 What do the experts say?
Always read the small print when taking out car finance and establish how much you'll end up repaying in total, warns Justin Modray, founder of Candid Financial Advice:
"No deposit deals can look tempting but ensure you won't end up paying through the nose for a car overall," he says.
This includes checking the price you're being charged for the car. Can you negotiate a discount on the car or get a better deal elsewhere, perhaps by comparing finance deals online?
"Most dealers are happy to push finance as they'll earn a commission, but this ultimately comes out of your pocket," adds Modray.
What else do you need to consider?
There are plenty of potential minefields that you'll need to consider, so before signing any agreement you'll need to read the terms closely and clarify anything that's confusing.
For example, there may be mileage restrictions associated with a finance deal – and charges for exceeding these limits.
The car will also be inspected for damage and wear at the end of the contract. Anything classed as excessive may result in you being penalised or having to pay for repairs.
It's also worth checking about servicing and maintenance. The contract may stipulate when it needs to be serviced – and place restrictions on who can carry out the work.
In addition, some PCP contracts will impose a limit on the number of days your car can be out of the country.
Of course, personal situations change. You may find yourself out of work or in such financial difficulty that you want to get out of the contract.
However, to end the deal early – known as a voluntary termination - you must have paid half the value of the vehicle. If you haven't, you'll need to pay the difference first.
What do I need to qualify?
To qualify for a personal contract purchase you'll need to pass a credit check – so it's worth casting your eye over your credit history to ensure there are no red flags.
However, even if your credit history is good then you'll still need to ensure you can afford the monthly payments.
It's important to scrutinise your finances before agreeing to a car financing package. You should consider the running costs of the cars you're considering as these can vary enormously.
For example, the vehicle tax will be decided through a combination of fuel type and carbon dioxide (CO2) emissions. Car tax rates are split into bands: fewer emissions means less tax to pay.
It's also important to remember that car financing is a competitive business. Do your research, find out what deals are available and don't be afraid to shop around before making a final decision.